Happy Wedding
Saturday, July 28, 2018 • తెలుగు Comments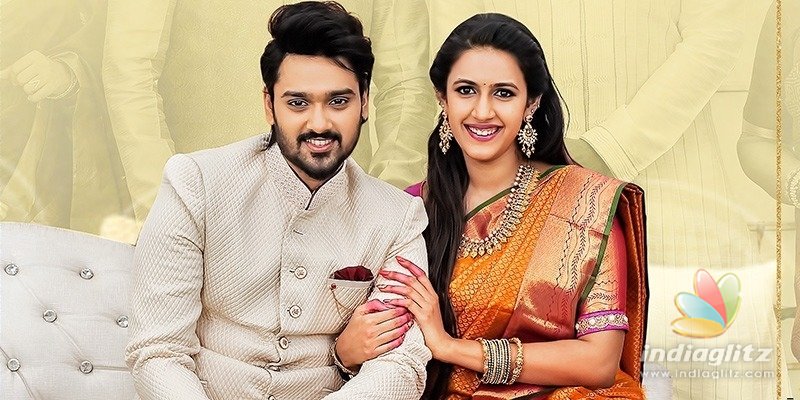 Not many love stories involve parents so much in an organic manner.  A 'Bommarillu' here, a 'Mr. Perfect' or a 'Bhale Bhale Mogadivoy' there are exceptions. And 'Happy Wedding' happily belongs to this space.  
If Sumanth Ashwin and Niharika Konidela are the lovers, Murali Sharma and Naresh, the happening actors with loads of talent, are there as elders.  
Director Lakshman Karya, we hope, has penned a relatable character for Niharika Konidela, one of the few Telugu-speaking actresses out there.  She surely has a mind of her own in the film.  She boozes and likes to be independent, outside the realm of the controlled atmosphere at home.  And Sumanth Ashwin's own take on how men think before marriage is like a balancing act. Seen also are Indraja Pavithra Lokesh, Tulasi and Annapurnamma.
If the music is by Shakthi Kanth Karthick, the BGM is by Thaman.  It's produced by M Sumanth Raju on Pocket Cinema and UV creations.