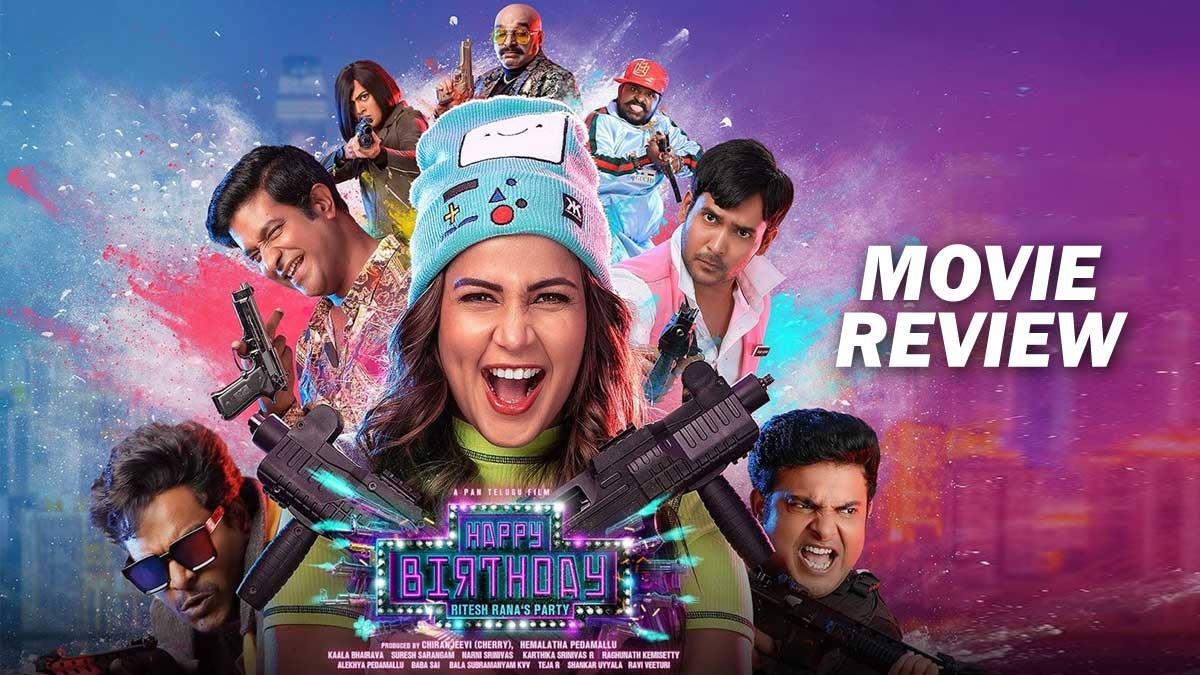 'Happy Birthday' is currently playing in cinemas. In this section, we are going to review the latest box office release.
Story:
The Defence Minister of India goes berserk by liberalizing gun laws. He seems to have a self-serving agenda in mind. Happy, a youngster with no head for politics, attends a party at a star hotel and falls into trouble when she gets accidentally kidnapped. The rest of the film is about why Happy is in trouble, her tryst with the Defence Minister and a range of characters, especially Max Pain, Lucky, Uncle Fixit, and Baby.
Analysis:
Director Ritesh Rana has an irreverent attitude towards old-fashioned elements in our movies. He barely misses an opportunity to cryptically or overtly laugh at the dated narration style in sentimental dramas et al. For inspiration, he looks towards Hollywood. The very genre of this film is surreal crime comedy, something that is lost in translation in this case.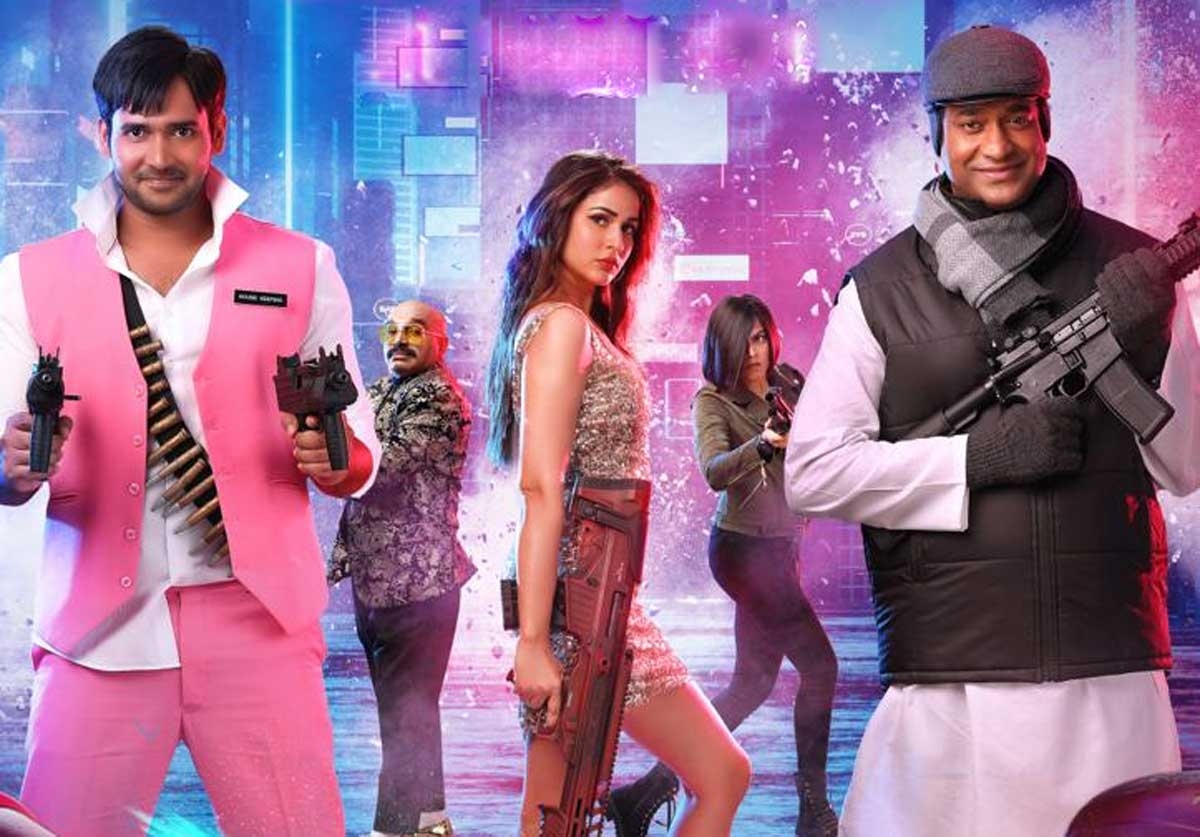 'Happy Birthday' needed a few clear-cut, well-etched segments to keep the audience thoroughly invested. For example, should we buy into Happy's track more than Max Pain's? Is the Union Minister more important than the housekeeping person at the hotel? Is the traffic policeman who goes ballistic more important than the caricature of an uncle who wants to gatecrash into a posh pub?
The tonal flavour of 'Happy Birthday' is erratic. The seven chapters, the many shades, the colour palette used for the different chapters... everything is either overdone or pointless.
Yet, when it comes to the final act, the film tries its best to piece together disparate elements into a cohesive whole. There are no loose ends, much as the screenplay pattern may confuse the audience a lot of times. The slapstick comedy, at times, fails to draw laughs. At other times, we enjoy the absurdity of the situation. You can be told as many plot points in the film but you won't be able to make a sense of the story unless you watch the film from start to end.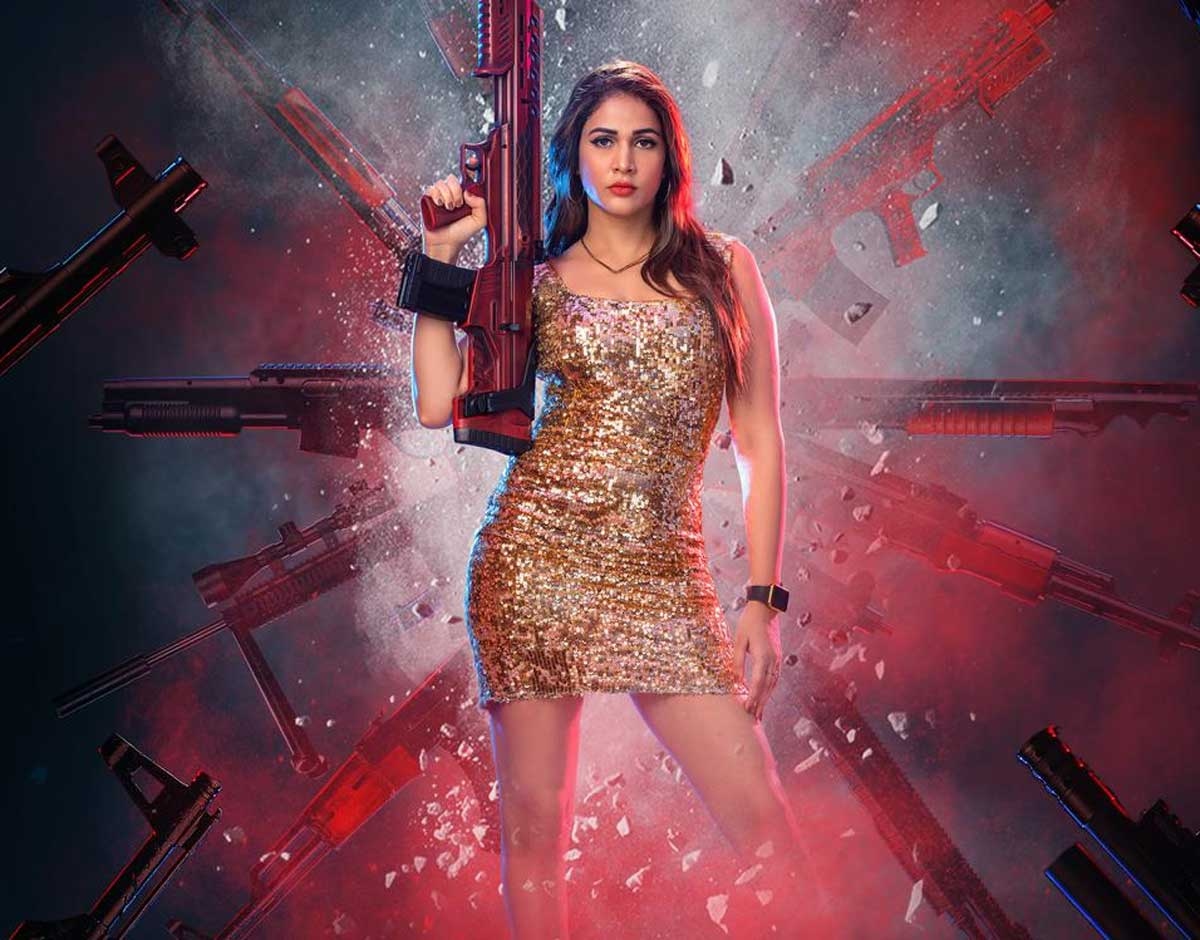 Satya and Vennela Kishore deliver a show-stealing comedy. The scene where Satya mistakes that he has to translate the conversation between VK and a Russian is one hell of a scene! Gundu Sudarshan's comic timing is intact.
Lavanya Tripathi gets to play a challenging role with stamina. Her characterization is impressive and she breathes life into the twist that comes in the second half. Naresh Agastya, Rahul Ramakrishna, Viva Harsha and Vidullekha Raman are so-so.
The technical department does a decent job. The BGM by Kaala Bhairava could have been more specific. Suresh Sarangam's cinematography understands the sketchy world of the film.
Verdict:
'Happy Birthday' attempts to deliver a rare genre of comedy with mixed results. Watch it for some eerie situations and an interesting climax. The performances are able.
Rating: 2.5 / 5.0
Showcase your talent to millions!!
Write about topics that interest you - anything from movies to cricket, gadgets to startups.
SUBMIT ARTICLE