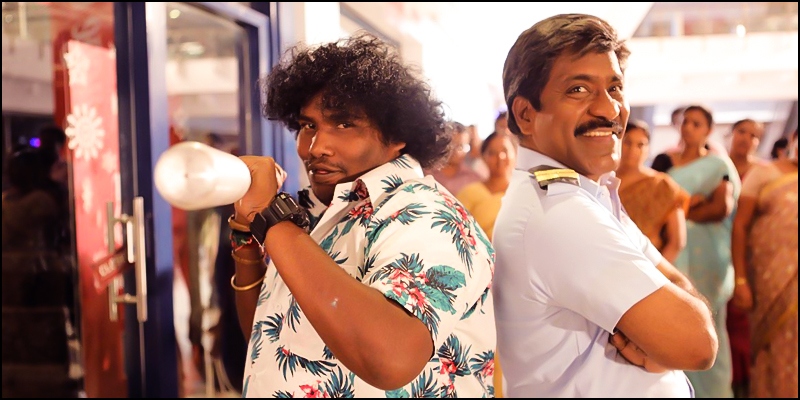 After the recently released Dharmaprabhu, where he played lead role for the first time, comedian Yogi Babu is back as a hero with Sam Anton's Gurkha. While the promos promised to deliver some fun, let's see what Gurkha has to offer.
Bahadur Babu(Yogi Babu) coming from a family of Gurkhas, wants to be a cop, but gets rejected as he's branded unfit, and joins Shakthimaan security service owned by Kavariman (Manobala). As he gets posted as a security of a mall, at the other end is a gang of ex army officials headed by Thiagu (Raj Bharath) who plan anti social activities, and takeover the mall and the people who visited a theatre (including Yogi Babu's love interest) in the mall are held hostages. Now it's upto Bahadur Babu to save the people and turn real hero. Was Bahadur able to do it is what Gurkha is all about.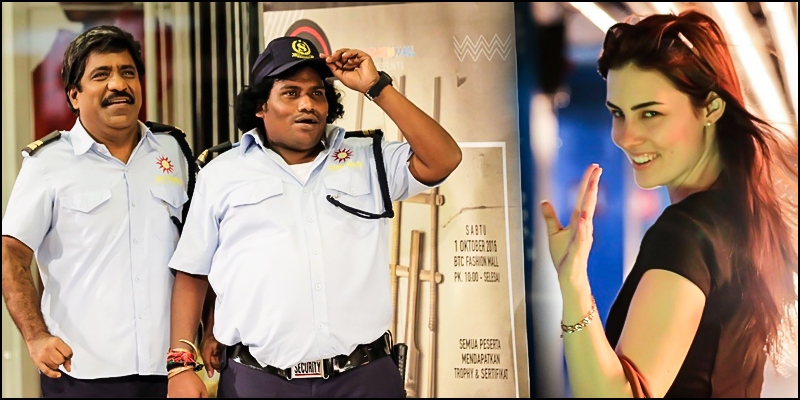 Yogi Babu is his usual self and keeps talking throughout the movie, and of the comedies, most of them are body shaming kinds as it has been of late, and there are issues with lip sync as well, as it looks like most of the funny punches were added in dubbing. Despite the shortcomings, he holds attention and entertains in parts. Ravi Maria is loud and annoying with his antics, while Naren is cliched. Charlie as Yogi Babu's sidekick is wasted in an insignificant role that doesn't utilise him well. Villain Raj Bharath tries hard to look menacing but the screenplay doesn't have enough scope for him to establish a proper motive nor does it offer better scenes to prove his skills. Anand Raj is hilarious as always and his combination sequences with Yogi Babu entertain. The rest of the cast including Elyssa Erhardrt, Devadarshni do not have much to do.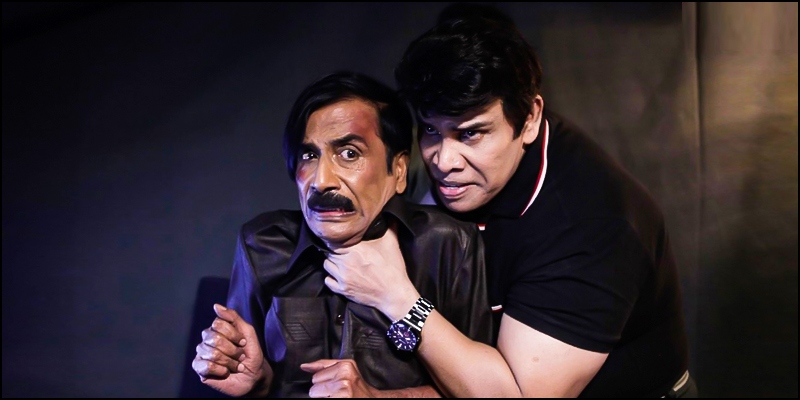 The first half of the movie doesn't make any attempt to get serious, as it showcases some wannabe humorous scenes where Yogi Babu tries to be a cop, and then there's his romance with Elyssa which seems far fetched and a song is pushed as well. The movie gets into the plot only after the mall episodes begin.
The second half begins with some sequences involving Yogi Babu and Raj Bharath, where he diverts the latter with Charlie, but the scenes are extremely illogical, as a terror gang is easily fooled by a security official's funny acts. The last half an hour is the saving grace of the movie as Anand Raj arrives and with the sequences featuring him and Yogi Babu offering hilarious entertainment, the movie ends on a fun note.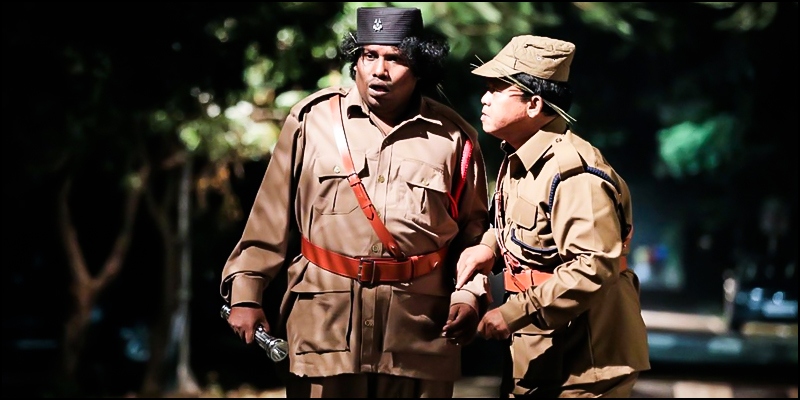 There's nothing worth raving about the music by Raj Aryan as neither the background score nor the unwanted songs appeal. Cinematography by Krishnan vasanth captures the mall sequences well, while Ruben's editing must have trimmed the first half better.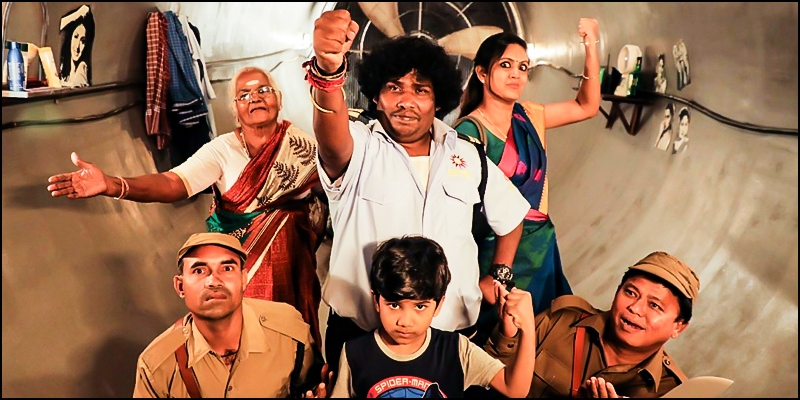 Director Sam Anton, who had delivered 100 recently with Atharva, and has worked with Yogi Babu in his previous movies, is this time back with a movie featuring Yogi Babu as a hero, and has chosen a fun theme. However while attempting to spoof Hollywood hostage flicks and generating laughs, Sam Anton has failed to deliver an engaging screenplay. The complete first half is a yawn generator, as there's no proper humour, nor interesting sequences, as Yogi Babu keeps talking pointlessly, without any comedy. After the mall episodes, the movie gains momentum, and from the arrival of Anand Raj, the movie entertains. It's high time directors and Yogi Babu himself understand body shaming isn't funny, and avoid such tracks, and it's about time Sam Anton focuses on screenplays, though he has good plots. It is the engagement factor that he misses everytime, and Gurkha is no exception. Despite flaws and Yogi Babu's desperate comedy attempts, the last half an hour saves the movie from becoming a disastrous outing.
Verdict: A fun filled finale rescues this Gurkha. 
 
Rating: 2.25 / 5.0
Showcase your talent to millions!!
Write about topics that interest you - anything from movies to cricket, gadgets to startups.
SUBMIT ARTICLE
More
Tamil Movie Reviews
Kuiko
80s Buildup
Chevvaikizhamai
Jigarthanda DoubleX
Japan
Leo