A Ram Miriyala Musical
Tuesday, September 14, 2021 • Telugu Comments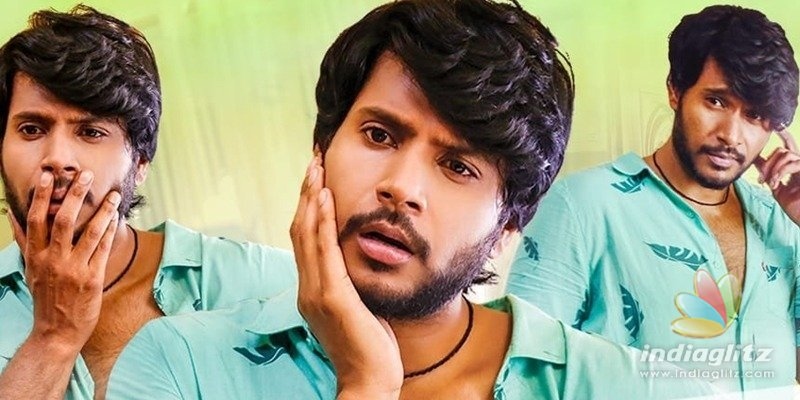 In this section, we will be reviewing the songs of 'Gully Rowdy', which are streaming on Mango Music.
Puttene Prema
Singer: Ram Miriyala
Lyricist: Bhaskarabhatla
Music director Ram Miriyala tunes the song in such a fashion that, as he sings the lyrics, he could well be complaining or celebrating. Unless you focus on Bhaskarabhatla's lyrics, there is no way of saying what is what. This could be a conscious way of approaching the song situation. The lines are filled with some witty promises. For a quirky comedy, 'Puttene Prema' proves to be the right first song.
Changure Item Songree
Singer: Mangli
Lyricist: Bhaskarabhatla
If the first song from the album was composed by Ram Miriyala, the second one comes from Sai Kartheek. Lyricist Bhaskarabhatla, a specialist in mouthing the libido-filled urges of bar dancers in movies, pens a couple of impressive lines. The choreography of the song is by Prem Rakshith Master, whose energy matches that of singer Mangli. The singer, known for some chartbusters, goes peppy from the get-go. The song makes for a foot-tapping experience.
Visakhapatnam lo Rowdy Gaado
Singer: Yazin Nizar
Lyricist: Bhaskarabhatla
Composer Sai Kartheek's composition thinks it is peppy but it sounds too run-of-the-mill. The tune is hardly exciting and one doesn't feel like listening to it for the second time. Bhaskarabhatla's lyrics exist in a space of their own and they are comprehendible only because of the lyrical video. Yazin Nizar's voice saves it for the audience. It's energetic.
Addamgaa Bukkaipoyaa
Singer: Sai Madhav 
Lyricist: Bhaskarabhatla
The song begins with the lyrics popularized by Pawan Kalyan's 'Thammudu': 'But right now, I just wanna be free..'. And the lines give way to a comical mood where the protagonist presents his victimhood in funny lines. The lyrics are the best aspect of this otherwise inspired song, made quirky with the typical Sai Kartheek touch. Sai Madhav aka Maddy sings the song to a casual effect. At less than 2 minutes, 'Adamgaa Bukkaipoyaa' is more fun than musical.