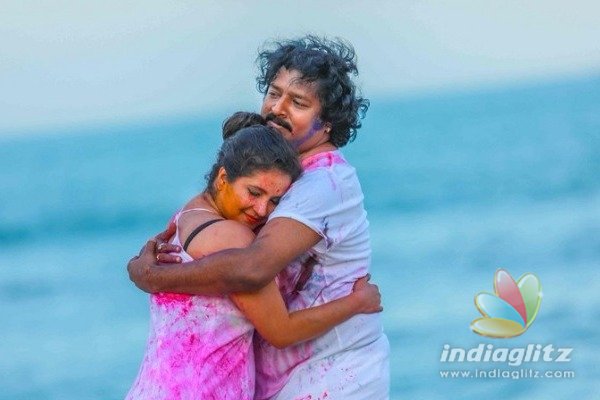 It is a film for all class of people. It holds the attention just after a few scenes in the film. Apparently it is not 'Google' but it is 'Googal' a village near Raichur district of Karnataka that Dr V Nagendra Prasad refers in this film.
Why it is a family watch? The real life incident of 2001 is brought on silver screen without going overboard. Dr V Nagendra Prasad as writer, director, producer and actor has done a good justice with a social message in the end. That message is a big alarm to the society. The film makes you think, touches your heart and corrects at the end.
Love and Belief are important in life. In the house of 'Santrupthi', the Yajaman Harish (Dr V Nagendra Prasad) loses his belief when his charming wife Nandini runs away with a boy much younger to her age. She runs away with jewels and Rs.5 lakh kept in the house to clear the loan.
Once the wife is living with another boy, the husband does not create ruckus but he pinches the heart. The sudden developments make Harish very silent. He considers giving life to girl daughter is quintessence in life. The runaway wife Nandini (Shuba Punja) and the boy Balu (Deepak) strikes in front of the eyes of Harish. He feels it is too late. Yet the wife of Harish reaches house. The things are not OK for both Harish and Nandini.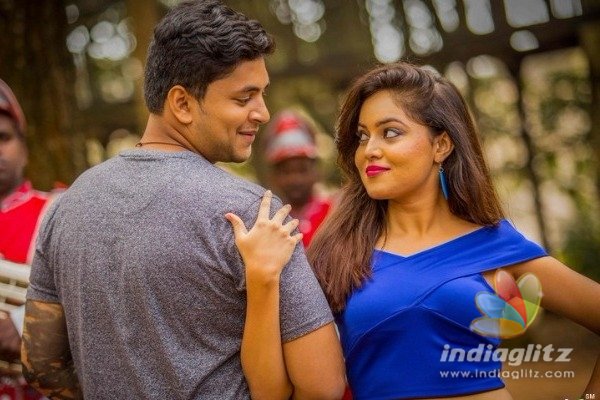 Both question their inner heart. Nandini goes a step ahead and says you have given everything to me and made house also as office. The innocence of husband again strikes at this point. Has the time for Nandini to repent in life comes? You have to watch the film.
The quarrel of two hearts inside finally leads to a situation audience would not have expected. You have to watch it on silver screen. Dr Nagendra Prasad has touched a few issues of this social life not boldly told on silver screen.
Nagendra Prasad at this age and stage of life has picked the perfect film to come before the camera. He has gone deep inside the role and he does not fall back in acting. He has lifted the role of Shuba Punja to a very serious level and that is what the people connect to a great extent. Shuba Punja is very glam in song portions and builds up the moment with her acting prowess.
Deepak has a good debut; Amrutha Rao is not that free in expression. Veteran actor Shobaraj wins from his mixture of anger, concern and emotions, Sampath Kumar, Muni and Jai Dev in company to Dr V Nagendra Prasad and daughter Baby Vaishnavi strikes with good time sense.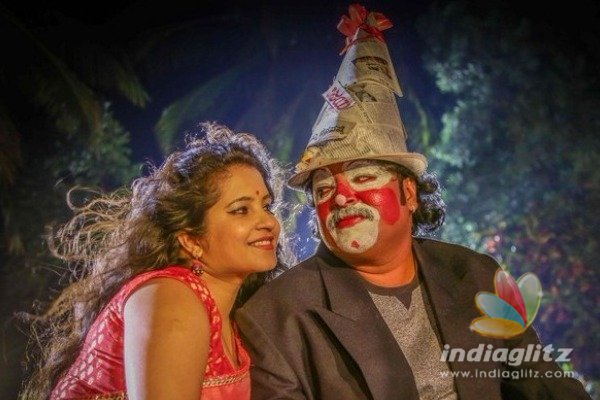 Dr V Nagendra Prasad has won in two more areas – lyrics and music. He has given three best hummable songs. Jo Laali….Yaake Le…are very absorbing and long lasting.
This is 128 minutes film and not bothers in editing. The cinematography top, close and mid angles gives a pleasant treat.
This is a timely film of speed in younger generation ballooning up. Take a lesson if you are part of it from this 'Googal'.
Rating: 4 / 5.0
Showcase your talent to millions!!
Write about topics that interest you - anything from movies to cricket, gadgets to startups.
SUBMIT ARTICLE
More
Kannada Movie Reviews
Vanilla
Hottegagi Genu Battegagi
Seizer
Tagaru
Raja Simha
Chamak