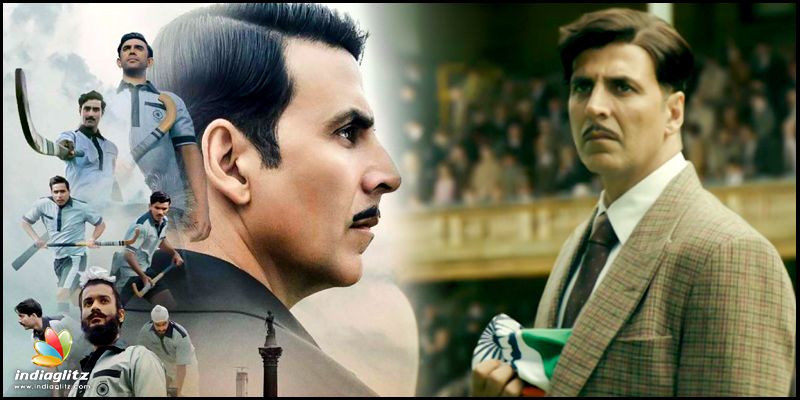 Gold: Shines towards the end
Gold is Akshay Kumar's and Reema's version of Chak de. Years ago SRK did something special for not just Hockey but to the sporting fraternity by coming up with a memorable movie that still shines bright with a whiff of patriotism. Gold cannot be a Chak De, never will but has its moments and tries to be the stand alone sports movie that fights for a free country's pride.
Akshay Kumar has been choosing sensible scripts lately, we've seen that with Padman and more. In Gold he experiments with a period flick and for a change India is not fighting against its nemesis Pakistan but the country from which it got its freedom. Releasing this Independence Day was a conscious decision from the producers, obviously the people of India get religiously emotional on Republic and Independence day; a movie with sports as its theme and a victorious climax in the last minute of the sport movie can let you go out of the theatres high. But Gold keeps its best for the last spoiling the rest with predictable drama and stereotyped picturization.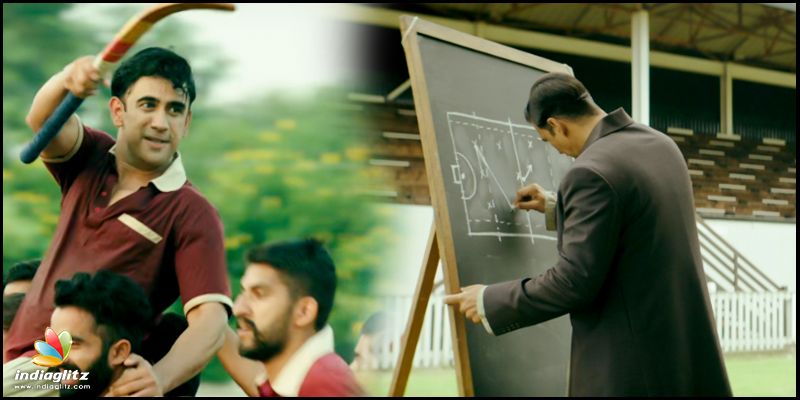 This is a known fact -  India has been one of the best Hockey playing countries, IN THE PAST. Before World War 2, the hockey team then known as British India won the Gold in Olympics against a strong German team, Hitler walking out in anger and all that. What we didn't know was that, the pride of a sporting team to carry its victory intact after coming out of its slavery from British Raj was a question of more than just bagging the Gold; it was about honor and giving it back to British. Gold basks on a strong concept, tries to bask in the patriotism on the Independence Day by adding mandatory ingredients of National Anthem, compassion and more.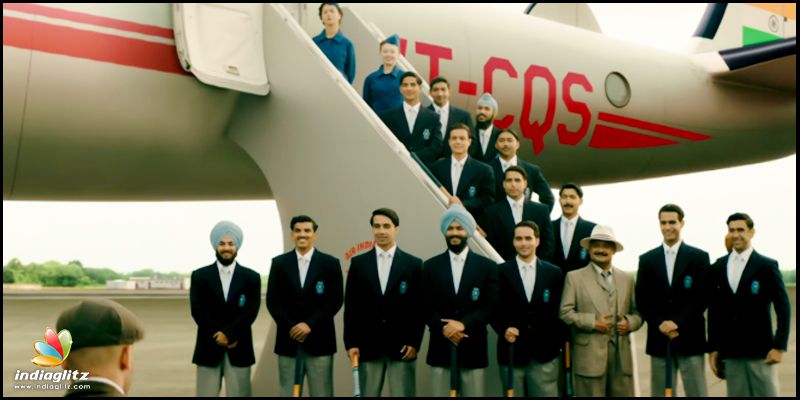 Akshay Kumar is Tapan Das an alcoholic, quissential lad; he is habitually irritating to the outsider as he carries around a sense of annoying thick attitude. But when it comes to the game; he is the man who brings the team back together. Akshay to an extent is good, but too much of his stereotyped Bengali flavor, that rather looks to desperate to bring nativity brings nothing but boredom. If Akshay's character is debatable, his wife essayed by Mouni Roy is nightmarish. Right from her body language to her pronunciation is an utter dismay, either she is trying to be sarcastic to the local Bengali or she is really bad at it. The inclusion of songs, a long dull screenplay that etches to bring together a team finally and then practice takes a toll on the screenplay. By the time we get to the Olympics and wait for that chest pumping scene when India wins, it becomes a rather exhausting affair.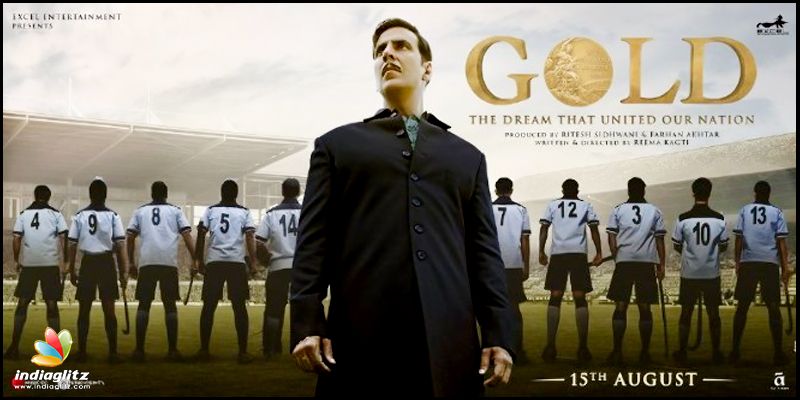 All is not lost in Gold, the movie directed by Reema Kagti has its brightest moments in terms of the sport and some wonderful performances. The scene when Akshay trots over to the Pakistani camp to congratulate them and vice versa as the Pakistani coach congratulates the Indian team on victory is a wonderful gesture. India did win the finals, but the director and team have taken the liberty of scripting a story that brings together a team that is chaotic, almost like Aamir Khan's Lagaan or SRK's Chak De team. How Tapan das manages to bring them together and bag GOLD is the story in a nutshell.
Verdict : Gold could have been better without its bad treatment to stereotypes, predictable content and desperation. Still worth a watch for being ambitious on this Independence day.
Rating: 2.75 / 5.0
Showcase your talent to millions!!
Write about topics that interest you - anything from movies to cricket, gadgets to startups.
SUBMIT ARTICLE
More
Bollywood Movie Reviews
Chor Nikal Ke Bhaga
Cuttputlli
Gulabo Sitabo
Mission Mangal
Super 30
Kesari