Brims with innocence and soul
Friday, October 12, 2018 • Tamil Comments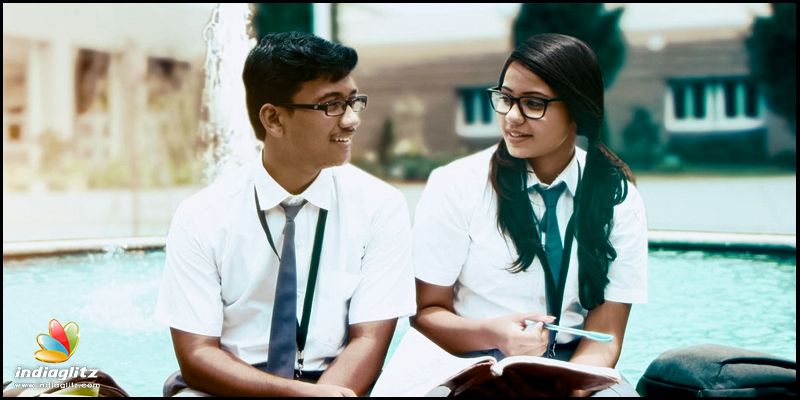 Album: Genius
Composer: Yuvan Shankar Raja
Brims with innocence and soul
'Genius' is directed by Suseenthiran starring debut actor Roshan. The music for the film has been composed by Yuvan Shankar Raja. The film's album has five tracks out of which three are variants of a single. Vairamuthu has written the lyrics for 'Genius'. 
Silu Silu Silu Sil : Singers: Al Ruflan Lyricist: Vairamuthu
One of the immediate first things that strike is the texture of Al Ruflan's vocals. One might think his is a blunted up rendition of YSR's voice even. Yuvan's peculiar strains make an appearance here and there but rightfully stays true to the music. As usual Vairamuthu's lines liven up the track with honest and descriptive imagery. This song no doubt is a good listen.
Vilayadu Magane : Singers: Senthildass, Sam, Pawan, Priya Himesh, Srivardhini, Surmuki  Lyricist: Vairamuthu
The track is just short at 2 minutes and 48 seconds. As initial vocal soar with an exotic background, the track pulls us slowly into a happy melody. And a chorus of Vilayadu Magane conveys seriousness. And the tone of the song divulges us a seriousness in play. Then the track glides into its safe instrumentals. But one thing to take away is that the call to play is not fun here, but more serious- must be interesting to relate to the film's theme on the big screen.
Neengalum Oorum :  Singers: Srikanth, Priya Mali  Lyricist: Vairamuthu
Yuvan Shankar Raja turns to his essence in Neengalum Oorum. Surprisingly, Vairamuthu's easy but enjoyable lines mingle with Yuvan's concoction perfectly. It's a slow slumber as well but also spills a smug enthusiasm throughout. And not to mention how Priya comes into the track with added verve. And we love the accompaniment music too much. This is a wonderful song sure to rule your playlist for a long time.
Silu Silu Silu Sil - Kids version :  Singers: Praneeth, Adharsh, Akash, Sindhuja, Priyadharshini, Dharshini  Lyricist:  Vairamuthu
Silu Silu Silu Sil – kids version- as the name implies really packs the innocence. Both in the vocals and a smooth non-disturbing background music. As we wear '. . .aaru odudhu', Yuvan immediately dissolves into a flowing river music of strings. It's never hurrying in its pace and enormously pleasant to hear. And the ensemble of voices adds a chilly vibe to the track which creates a connection with the listener.
Silu Silu Silu Sil - Female version : Singers: Sadhana Sargam Lyricist: Vairamuthu
The female version of the song carries the same skeletal structure of the Silu Silu Silu Sil, bit somewhat makes this song a more soulful. Maybe the fluctuations, intonations Sadhana uses comes with a maturity, adding a lot more texture compared to the kids' version. And that is where Yuvan has shown his dexterity. Each track stays true to its version or the vibe it tries to send out. It's a delight to hear Sadhana's voice along with the violin interludes, making us scratch our heads which is better. Excellent addition to your evening playlists.
Pick of the album: Neengalum Oorum
Verdict: YSR delivers a simple, adequate and an enjoyable album
Rating: 2.75