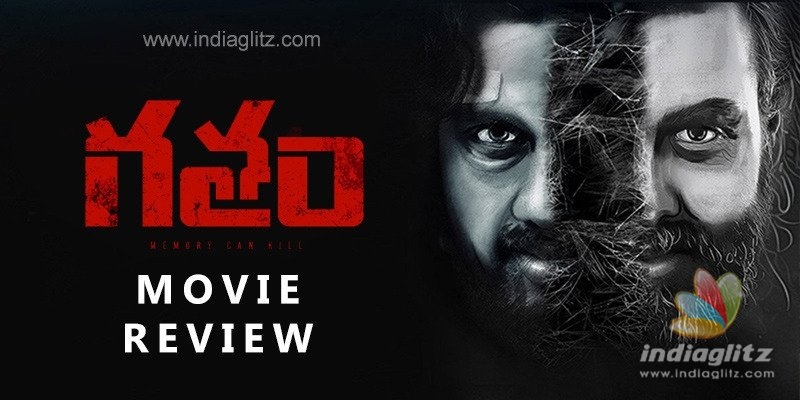 'Gatham', directed by debutant Kiran Reddy, is now streaming on Amazon Prime Video. Here is our review of the latest direct-to-streamer OTT release.
Story:
Rishi (Rakesh Galebhe) loses his memory after an accident. The doctor at the hospital introduces Adithi (Poojitha Kurapathi) as his girlfriend after he wakes up from a coma two days later. The duo starts off to a place, only to be stranded in the middle of a lonely place.
In comes Arjun (Bhargava Poludasu), who invites them over to his desolate place near a jungle. Their troubles multiply when Arjun's creepy son Harsha (Harsha Prathap) enters the scene and troubles Adithi. As the couple tries to escape from the ominous situation, a twist is delivered. The rest of the film is about Rishi's past, the place of Adithi and others in his life and beyond.
Analysis:
After 'Nishabdham' and 'Miss India', 'Gatham' is yet another US-based movie of the year. The indie flick, made by IT professionals who have been in America for several years, was shot in locations such as Lake Tahoe in Sierra Nevada, snowy forests, and suchlike.
Had the film released in theatres, seemingly, the interval would have come at the 40-minute mark. And, to put it mildly, it might have proved to be a bit of a disaster to leave the audience 15 minutes of time to crib about the movie in leisure. It's good that 'Gatham' got an OTT release.  
For a thriller whose second half has got emotional value, 'Gatham' is found wanting in a number of respects. At times, the behaviour of the characters feels inconsistent. While the backdrop reeks of poignant vibes, a thoroughgoing impact is missing.
Since almost all the actors are unfamiliar and most of them are amateurish, it becomes difficult to invest in the proceedings unless you are conscious that 'Gatham' is a low-budgeted indie flick made by self-taught, untrained actors/director. With the exception of music director Sricharan Pakala (whose background score is absolutely good), you must not have heard of any other name. Manojh Reddy's cinematography is everything from skilled to haphazard.
Despite all the substance in terms of twists in the second half, the goings-on somehow feels too bland and dull. It's because there is no sense of urgency even in the last 20 minutes when the film should have offered an adrenaline rush.
There are shockers like a middle-aged man creepily saying, "If you don't mind, my son would like to fuck your girlfriend." In retrospect, these moments click bigly. However, quotes like "Every human being has a bit of a psychopath in him. But only a few bring it out and you are safe as long as you maintain a distance from them" don't look that plausible.
Among the actors, Bhargava's performance makes an impact. Rakesh's Vijay Deverakonda-esque voice and Surender Reddy-esque looks leave much to be desired. Poojitha may well bag good roles in the coming years in mainstream movies.
Verdict:
'Gatham' is a psychological thriller with twists reserved for the second half. For all its fairly engaging story, it suffers from the lack of a sense of urgency.
Rating: 2.75 / 5.0
Showcase your talent to millions!!
Write about topics that interest you - anything from movies to cricket, gadgets to startups.
SUBMIT ARTICLE