An Anirudh Ravichander musical
Tuesday, September 3, 2019 • Telugu Comments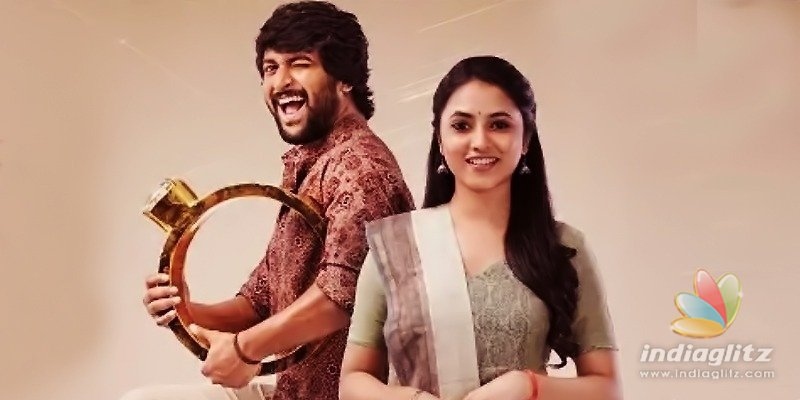 Two singles from 'Gang Leader' are out, on Sony Music South.  Here is our review.  The other songs will be reviewed as and when they are out.
Ra Ra (Roar of the Revengers)
Singers: Prudhvi Chandra, Bashermax
Lyricist: Ananta Sriram
The audacious vibes of the lyrics make us wonder if 'Gang Leader' is even the kind of film we are assuming it to be.  High-sounding lines like 'Let's vanquish the evil' pique our interest all the more.  Ananta Sriram deploys terrific wordplay, with alliterations and imaginative usages all over.  The singers lend the song a booming flavour.  Anirudh is masterful and after the highly impressive 'Jersey', this one comes as a fitting follow-up.  All in all, a superb one!
Hoyna Hoyna
Singer: Inno Genga
Lyrics: Ananta Sriram, Inno Genga
It's strictly Anirudh-esque, setting the notes in sync with the jolly mood of the protagonist.  Although previous influences of the musician's own songs are unmistakable, the vibes are a remarkable saving grace.  Ananta Sriram's lyrics are laced with emotions, straight from the heart as they are.  The theme is clearly director-driven, for we can see that there is nothing generic about it.  All in all, a cool one.
Ninnu Chuse Anandamlo
Singer: Sid Sriram
Lyricist: Ananta Sriram
The lyrics spin novelty by experimenting with usage.  Ananta Sriram borrows the template of a Veturi to use alliterative words to a splendid effect.  'Medaduku padi melikalesinadi, teliyanididi telivikey' is one such example.  Anirudh chooses a pitch that is both intense and relaxed on and off.  Sid Sriram adopts a mainstream approach in tendering the imaginative song.