A DSP album
Wednesday, December 26, 2018 • Telugu Comments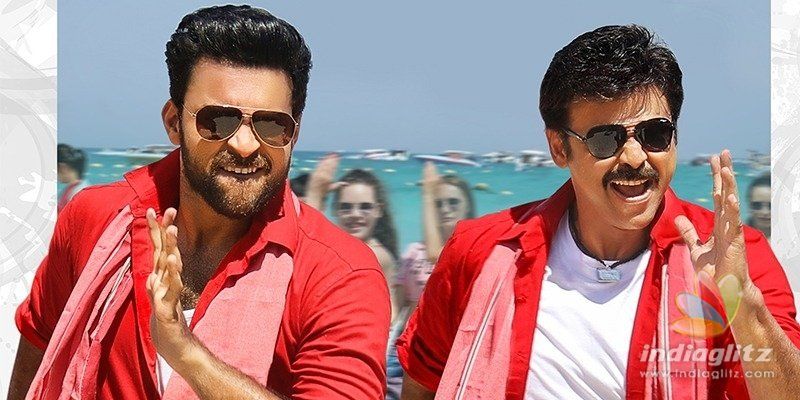 The first single from 'F2' ('Fun & Frustration') is out on Aditya Music.  The album has music by Devi Sri Prasad.
Rechhipodham Brother
Singer: David Simon
Lyricist: Kasarla Shyam
David Simon's voice is apt for this song rendered to convey jamboree.  It would have helped to have a second singer on board, given the visuals feature three actors (Venkatesh, Varun Tej and Rajendra Prasad).  Kasarla Shyam's lyrics are so-so; they bring out the thinking of liberated (from wives) husbands on a holiday.  DSP largely disappoints with his below average music.
Entho Fun 
Singer: Devi Sri Prasad
Lyricist: Sri Mani
Conceptually, the song captures the humble indulgences of a newly-married man.  No, it keeps no track of the wife's feelings.  Shot on Venkatesh and Tamannaah, 'Entho Fun' comes with some familiar raga.  The music director deploys the instruments to a soothing effect after a couple of minutes into the song.