An album for the family
Thursday, January 9, 2020 • Telugu Comments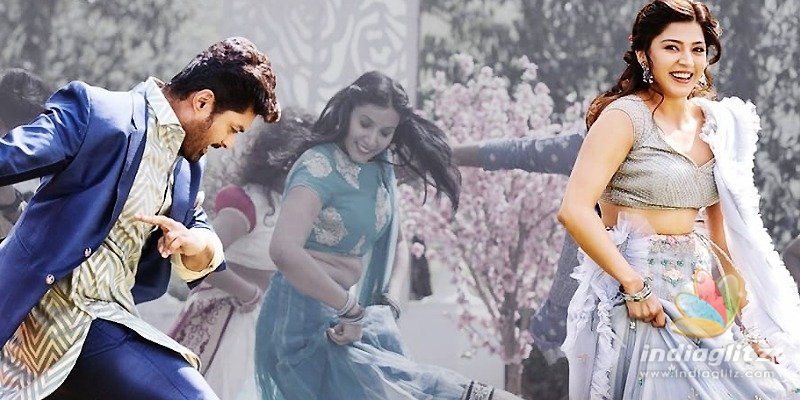 The jukebox of 'Entha Manchivaadavuraa' is out, on Aditya Music. Composed by Gopi Sundar, its lyrics are by Sirivennela Seetharamasastry, Ramajogayya Sastry and Shreemani.  Shreya Ghoshal, SPB, Anurag Kulkarni, Geetha Madhuri, Rahul Sipligunj, and Sahithi Chaganti have rendered the four songs.
Emo Emo Ye Gundello
Singer: SP Balasubramanyam
Lyricist: Ramajogayya Sastry
The song is a spiritual extension of the family entertainer 'Shatamanam Bhavati'.  Or, rather, its lyrics merely summarize the theme of that movie. Sastry's lines hit the bull's eye without much fuss.  SPB's familiar voice makes it sound like a retro yet contemporary number.  Gopi Sundar pulls off a melody that is rooted as well as comes with a touch of the cinematic.  In summary, a cool family song that celebrates human relations.
Avuno Teliyadu
Singer: Shreya Ghoshal
Lyrics: Sirivennela Seetharama Sastry
The lyrics are imaginative, creatively bringing out the soft-core stubbornness of a woman in love.  Sastry deploys the right words to convey a range of emotions.  Shreya Ghoshal's voice fills the song with a spirit of romance.  Gopi Sundar's music stands out with its emphasis on minimalism. Although this one is inspired, the vibes are gentle and hit you like a bouquet of red roses.
Jaataro Jaatara
Singers: Rahul Sipligunj, Sahithi Chaganti
Lyrics: Shreemani
This one starts off on a rustic note, only to take the form of a folksy 'item' number.  The lyrics are imaginative.  Sahithi and Rahul, in that order, chip in with their lively voices that make this otherwise ordinary song somewhat attention-worthy.  Gopi Sundar seems to have been asked to listen to some Telugu film songs in a similar zone before composing this one.  And he did that, to make 'Jaataro Jaatara' rooted.
O Chinna Navve Chaalu
Singers: Anurag Kulkarni, Geetha Madhuri
Lyrics: Ramajogayya Sastry
It's the mandatory larger family song.  Sastry's lyrics are imaginative when, in a simile, the heart is likened to the all-encompassing Pushpakavimanam. Anurag and Geetha Madhuri's voices, otherwise striking, are rather bland in this song.  Music-wise, Gopi Sundar gives a run-of-the-mill tune.
Verdict:
It's the kind of album you would expect for a family entertainer.  Gopi Sundar justifies his task.
Rating: 3