Dynamic Director Jaya B gives clap at 'Vaallammayi' launch
Saturday, December 9, 2017 • Telugu Comments

Listen to article
--:-- / --:--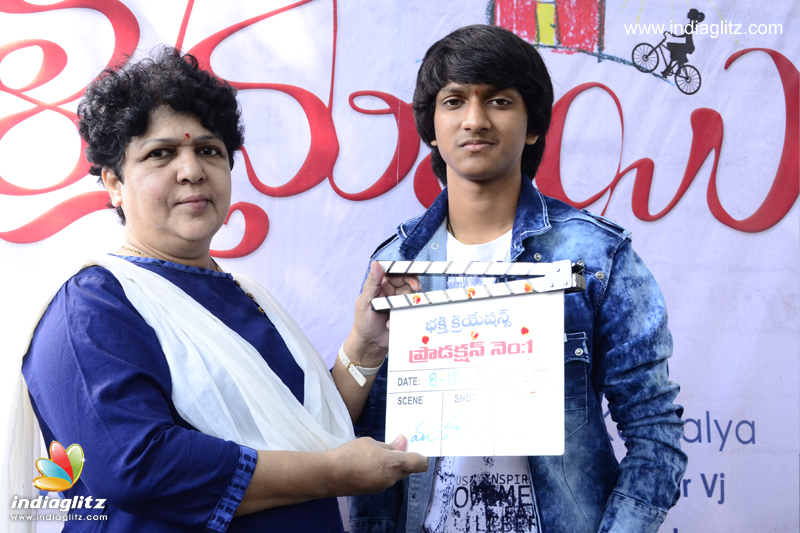 Nikhil who acted as a child actor in films like 'Lovely','Uyyala-Jampala','Krishna Gaadi Veera Prema Gaadha','Baahubali' and 50 more films, is now turning into a hero with 'Vaallammayi'. Krishna Chaitanya is debuting as a director with this film and Praveen Siddhanth is producing this film under Bhakthi Creations.
This film launched on December 8 at Ramanaidu Studios in the presence of well wishers and friends with a Pooja ceremony. Dynamic Lady Director Jaya B clapped for the Muhurtham shot on hero Nikhil and Successful Producer Raj Kandukuri has switched on the camera. Popular choreographer Shekhar directed this scene.
Jaya B says, "We auditioned many kids for the role of a child actor for our 'Lovely' film. At that time when we asked Nikhil to give a dance performance for a song, He danced splendidly for an entire song. We got impressed and selected him for the role of Hero Aadhi's childhood character. He is full of talent. He got introduced with 'Lovely' as a child actor and did more than 50 films. I am very happy to clap for his first film as a hero. New Directors are doing films with fresh thoughts and new concepts. I welcome such Directors with innovative ideas. Then only our Industry will flourish with quality films. All of us should encourage new talent. Kausalya is a very good singer. There is no doubt that she will give the best music for this film. I wish this film will bring good name and fame for producer and director along with commercial success too."
Producer Raj Kandukuri says, "I know the story of this film. It is very interesting. Films like these are much needed for our society. Heroine characters are very strong in my films. Going by the title, This film also features a very strong heroine character. The film should become a big success. All the best to the entire team."
Director Krishna Chaitanya says, "This film is being made based on actual events happened at a place in 2001. When I narrated the story Producer Praveen liked it and gets excited produce this film. He believed in the story and keeping his belief on me he came forward to produce this film. I don't say that this is a great film, but I am sure that this will deliver a very good message for our society. This film is well packed with all commercial elements. Everyone knows that how Ravana abducted Seetha and about her sufferings in Lanka. This film is about how a Seetha is facing hardships with many Ravanas in our society. This film is about how a youngster saved a girl who was tormented by evil people. This film comprises of love, sentiment and emotions. This is my first film as a director. I worked in direction department for many directors. I am confident that I will impress everyone with my film."
Producer Praveen Siddhanth says, "When Krishna Chaitanya told me the story, I liked it instantly. This is a story of every girl. Along with commercial elements, we are trying to deliver a very good social message with this film. Regular shoot will start from December 25th at Hyderabad surrounding places and we will finish entire shooting part with a single schedule. We are planning to picturize songs in outdoor. We are confident that audiences will love this film for sure."
Music Director Kausalya says, "As a singer, I crooned songs for many films. When I listened to the story I felt that there is a lot of scope for music in this film. Praveen garu is a tasteful Producer. He chose a very good subject for his film. Society needs films like this. I will give my best for such a good film with lady oriented subject. Thanks to Producer and Director for giving me this opportunity."
Dialogue writer Kamal V.V. says, "There are many powerful women in our society. Every one of them becoming successful in their respective fields by showing their talent and strengths. Likewise, many women are working hard for the betterment of society. It is our responsibility to respect such women. The concept is about a girl, how she gets saved by a boy from bad people. The film has a very new concept."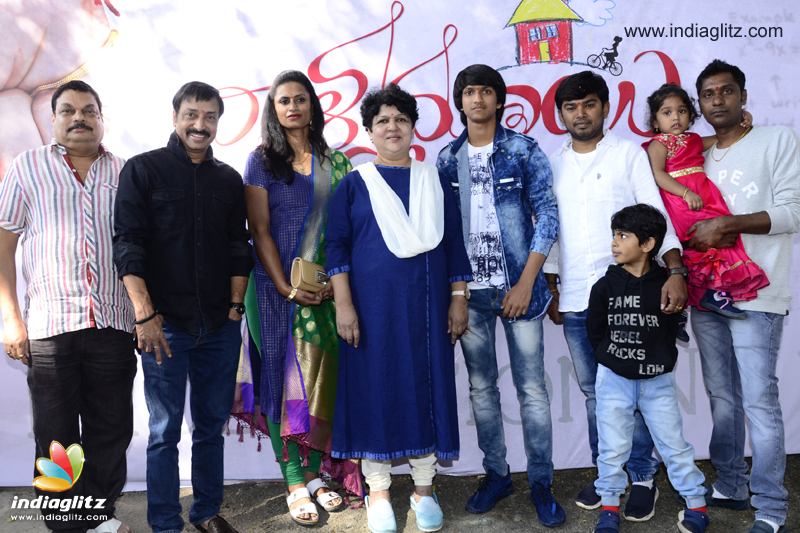 Follow us on Google News and stay updated with the latest!
Follow
Actress Photos
Vaani Bhojan
Nazriya Nazim
Priya Bhavani
Samyuktha Menon