As moving as it is intensely haunting
IndiaGlitz [Friday, May 4, 2018 • தமிழ்] Comments
Album: Karu
Composer: Sam CS
No.of.Tracks: 5
Release date:  February 24, 2018
As moving as it is intensely haunting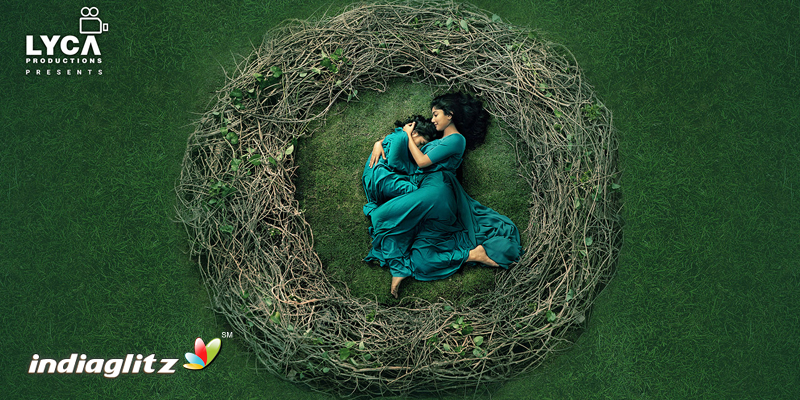 Sam CS took us for a wild ride in 'Vikram Vedha' with with scintillating bgm score. He has also proved his mettle by scoring songs that really appeal to fans and this time with 'Karu', the expectations are riding high. Given the film is touted to be a horror thriller and lyrics penned by Madhan Karky, there is ample emotional and experimental space to dish out a well rounded album.  Director AL Vijay has wielded the megaphone for this project which stars Naga Shourya and Sai Pallavi in the lead roles.
Aalaliloo
Singers: Swagatha S Krishnan
Lyricist: Madhan Karky
The song has an adequate instrumental build-up that lasts a good 42 seconds before which the vocal rendition begins. Melody rains as Swagatha croons a soft lullaby like song that is plush with strong emotions and instrumental work that carry them flawlessly. The song's rhythmic and intermittent violin portions will have you stay attentive to this well written song by Madhan Karky. A good one, if you don't mind the excessive instrumental interceptions.
Konjali
Singers: D.Sathyaprakash, Neha Venugopal, JKA Shalini
Lyricist: Madhan Karky
Konjali is a fusion treatment of traditional percussion and contemporary Tamil pop. The short track has an abundance of instrument work (belonging to different styles) and yet creating a harmonious wonderment. When guitar zaps and percussion become coarse, Sam cleverly exploits flute melody to the advantage and achieves a rustic traditional flavour that screams happiness and celebration. Likeable on first time hearing.
Karuve
Singers: Chitra
Lyricist: Madhan Karky
Flute in low and high octaves entwine to weave a melancholic initial portion. Chitra's voice is totally empathetic to Madhan's piercing lines making the song reverberate with soul. Is that the singer giving a 'hmm' stretch twice as if a child crying? If so that is hauntingly chilling singularly and becomes a defining flavour for the track. There is an earnestness in the song, as a whole for it is basically a song sung to an aborted life. One could say that Chitra has 'cried' in certain junctions rather than say 'sang'. Such is the efficiency of the track. It achieves what it set out to : move you beyond words.
Voice of Karu
Chennai Orchestra
Sam has given importance to violin portions throughout the album and the instrument takes precedence in this track as well. The song takes its pace to set a serious middle-rise following which plummets down in terms of power, and mellows down. The exuberance ends with a calm, unassuming slug as if the track got shy and timid. Sam's strength in background score is obvious.
Voice of Revenge
Chennai Orchestra
This is sinister stuff. It is not an exaggeration if you hear someone say this is Hollywood worthy. Its dirtily haunting in its approach taking its time to build up to a ruckus of terror. With a fitting title 'Voice of Revenge' , this makes your spine go cold especially when a girl child utters 'amma'- even 'amma' could be said that disturbing way. It sounds like a common motif and cliche', but Sam presents it special, and scary as hell.
Pick of the album: Karuve
Verdict : Sam CS proves he's the real deal with excellent background score and songs that move you deeply.
Rating: 3.25