Director Madan on 'Gayatri', working with Mohan Babu & more
Sunday, February 4, 2018 • Telugu Comments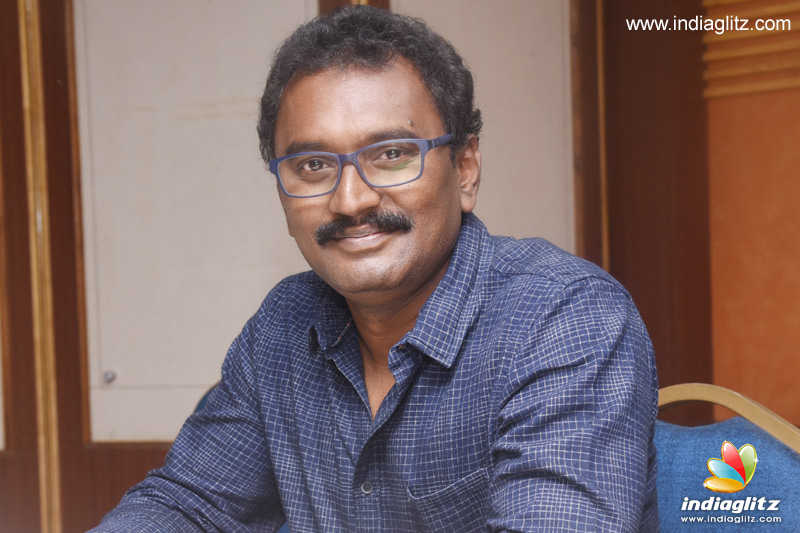 Madan, who has directed 'Gayatri', is happy with the way the film has shaped up. In this interview, he talks about the Feb 9th release. He also shares his experience of working with Mohan Babu and others.
What is the rationale behind the title and what is the premise about?
There are things which we like and then there are things we don't. 'Gayatri' is tied to them both. It's a unique story. The story takes place between a father and his daughter. You will see Nikhila Vimal as the titular character.
Then why does Mohan Babu call himself Gayatri Patel in the trailer? We thought it's he who is playing the titular role.
You will understand the surprise element in it when you watch the movie. There is another character which he has played and he is Shivaji.
What is Vishnu Babu's role in the movie?
He has played the younger version of one of the two Mohan Babus. Which one it is, you have to see it in the movie. He is paired up with Shriya Saran.
Wasn't it tough to handle a senior actor like Mohan Babu?
Yes, it was. He is in the league of the likes of NTR garu, ANR garu, SV Ranga Rao garu and Shivaji Ganesan garu. I was jittery about my ability to direct him. Although I hadn't known him in the past, he called me up and asked me to make this film. The project was finalized in a single sitting.
What was Mohan Babu's involvement in the story?
Since it's his relaunch movie, he gave us so many suggestions. He was involved at different phases. At the same time, he is receptive to suggestions and gives a thought to them.
The trailer suggests that 'Gayatri' is touching upon an old story. What do you say?
When it comes to family films, there is nothing called old and new. The oldness, if any, is because of the flashback. The emotions, on the other hand, are universal. I am a director who has never been in the race. That's why I haven't done many films since my debut.
What is your next movie?
I am still in the scripting stage. I can't say with whom I am going to make, but it will happen this year itself.
Follow us on Google News and stay updated with the latest!
Follow
Actress Photos
Meera Jasmine
Faria Abdullah
Nidhhi Agerwal
Hansika Motwani