A diverse, engaging album
Thursday, August 26, 2021 • Telugu Comments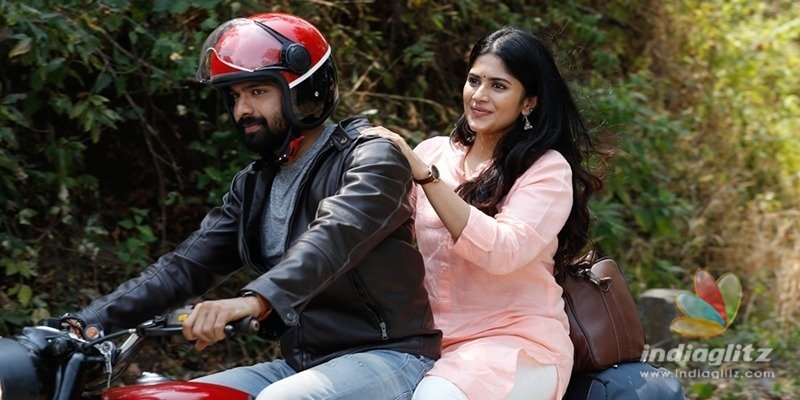 The album of 'Dear Megha' is streaming on Silly Monks Music. Composed by Gowra Hari, the songs have been sung by the likes of Sid Sriram, Sahithi, Harini, Anurag Kulkarni and the composer himself. The lyrics are by Krishna Kanth. Here is our review of the album.
Aamani Unte
Singer: Anurag Kulkarni
Lyricist: Krishna Kanth
Lyrically, the song comes with a lot of depth. The inner-most feelings of the lover boy find a lilting expression in the shape of profound lyrics. Anurag Kulkarni, who is otherwise known for high-pitched songs like 'Ramuloo Ramulaa', sounds calm and relaxing. The music is smooth and feels like a breeze. Gowra Hari makes the cut with this melodious romantic song. The mastering and the use of instruments are apt. All in all, 'Aamani Unte' is effective.
Gundello Kanneeti Megham
Singer: Harini
Lyricist: Krishna Kanth
The poignancy embedded in the lyrics is brought out by the tune with the force of a melancholy thrust. It helps that Krishna Kanth's contemplative lyrics receive a befitting tuning. Gowra Hari's music is moody and has the potential to work as a stream-of-consciousness type montage song that arrives in installments in the film. Harini's soft vocals are apt for the subdued emotions that the song seeks to inform.
Chusa Ninu Chusa
Singer: Sahithi
Lyricist: Krishna Kanth
Sahithi's voice is apt for a song that draws its influence from Western music. The composer blends the modish vibes with a tinge of the Indian Classical. Krishna Kanth's lines are simple yet to the point. The lines, written from the perspective of a girl who is mooning over a boy without his knowledge, are instantly appealing. A winsome song, especially in terms of the voice it experiments with.
Bagundhi Ee Kaalame
Singer: Sid Sriram 
Lyricist: Krishna Kanth
For a lilting melody like this, Sid Sriram's voice not only is apt but also a sine qua non. Of late, the singer has become a synonym with such songs. Krishna Kanth's lyrics are full of life and rhythm. The lyrical quality of the lines receive a stellar match in Gowra Hari's thoroughly talented tuning. The song is set to go down as one of the best melodies in recent times.
Kashtam Vasthe Nake
Singer: Gowra Hari 
Lyricist: Krishna Kanth
The pathos of jilted love is captured by KK's inspiring lyrics. The melancholy mood is striking, with the influence of the yesteryear music vivid. The composer doubles up as a singer, whose offbeat voice is somewhat nasal. The AR Rahman-esque touch is there for everyone to experience.
Verdict:  One of the best romantic albums in a long time.
Rating: 3