Characters drive lyrics
Wednesday, July 19, 2017 • Telugu Comments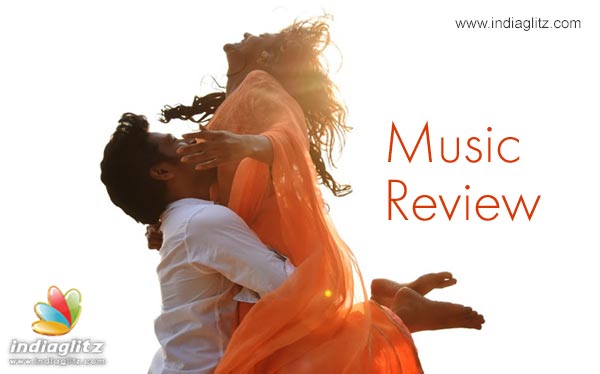 The album, music-directed by Sai Karthik, has lyrics by Balaji, Krishnakanth, and Hari Prasad Jakka. Revanth, Anurag Kulkarni, Dhanunjay, ML Shruti, Dinker Kalvala, Sai Charan are the singers.
Akasam Dinchi
Singer: Revanth
Lyricist: Krishnakanth
Revanth's sharp vocals complement the characterization of the hero the song tries to build. The 'darshakudu' is self-styled, aggressive and jaunty, ready to make a film by hook or crook. He boasts of his skill for spontaneity on the sets and also his ability to showcase his copycat streak as something respectable. All while betraying the confidence to create a new trend. Is it a veiled dig at some of our directors or a satire? Whatever it is, lyricist Krishnakanth hits the nail on the head. Sai Karthik's music is as lively and energetic as it can get.
Sunday To Saturday
Singers: ML Shruti, Roll Rida
Lyricist: Balaji
Shruti's mellifluous voice is the romantic number's USP. The song does border on the rehash of some other number. Overall, the instrumentation saves the day. Balaji's lyrics are soothing and poetic, compensating for any absence of novelty in music. Roll Rida chips in with fillers.
Thokkalo Screenplay
Singer: Dhanunjay
Lyricist: Balaji
It's time for the jilted lover's song. Sai Karthik must be appreciated for breaking away from run-of-the-mill 'dappus' that such songs are known for (largely due to Kollywood's influence). The 'pippis' are more alive than they are expected to be. Dhanunjay's voice has this quality of being relatable for both class and mass audiences. Balaji's lyrics are catchy, especially the line where the hero speaks of interval being the 'shubam' card, thanks to his fickle lover.
Nee Manasinthena
Singers: Dinker Kalvala, Sai Charan
Lyricist: Balaji
No prizes for guessing that the instrumental is clearly a copy of DSP's 'Nammaka thappani nijamaina' from 'Bommarillu'. It's good that the song goes on to gain its own identity later. Balaji's lyrics are at their melancholic best. 'Yada nu kosi nuvvila, katha ga marchithe yela' takes the cake. This should go down as a song that achieved profound heights solely based on the main characters' world (read his profession is his world). The singer's voice brings out the morose lover's pathos quite well. The album's best number has to be this.
Anaganaga Oka Roju
Singers: Anurag Kulkarni
Lyricist: Jakka Hari Prasad
In 'Arya', Sukumar made children votaries of the charmingly innocent hero's love affair. Actually, it's a Mani Ratnam brainchild to begin with. Hari Prasad Jakka turns into a lyricist for such a song, probably as a tribute to his friend Suku. The references to 'Magadheera' are for obvious reasons. Rest of it has to be watched on the big screen.
Verdict: This album is an example of what happens when characters drive the lyrics. Commendable work by Balaji and other lyricists. Sai Karthik gives his best album ever.
Rating: 3.25/5