An Anirudh Musical
Monday, January 6, 2020 • Tamil Comments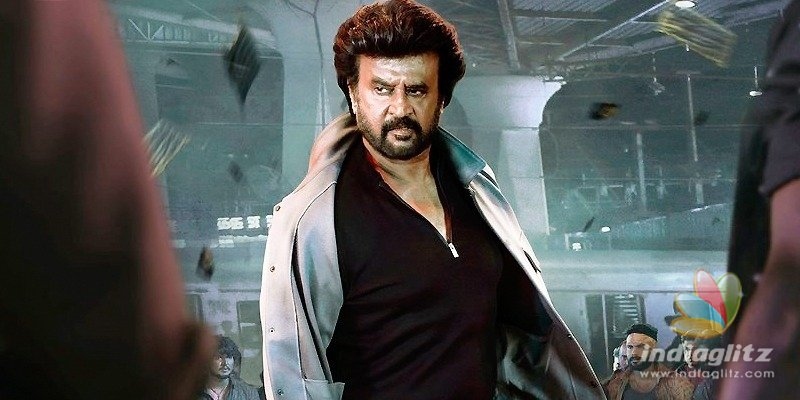 The first single from 'Darbar' is out, on Divo.  Here we present its review. The other songs will be reviewed as and when they are out.
Dhummu Dhooli
Singer: SP Balasubrahmanyam
Lyricist: Anantha Sriram
Envisioned as a 'Marana Mass' song, this one strictly adheres to the rules of Kollywood-style massy numbers.  Anirudh adopts a style that can appeal instantly to the frontbencher.  The lyrics follow certain tropes that Rajinikanth's hits have been known for.  SPB is at his vintage best, bringing to the table his verve.
Dumm Dumm
Singer: Nakash Aziz
Lyricist: Krishnakanth
Nakash's voice sounds refreshing for this peppy wedding song; he is both chirpy and serious at once, something that Rajinikanth's image needs. Krishnakanth's lyrics extol the virtues and permanence of marriage in a not-so-everyday language.  Anirudh's composition is energetic, lending itself to the kind of slow moves and swag of the Superstar.
Nikhaarsaina Brahmachaarine
Singer: Inno Genga
Lyricist: Bhaskarabhatla
Starting off with a strange, funky prelude, this single makes you just smile at junctures and let yourself soaked by its peppy groove. Anirudh has weaved a supercool number.  Bhaskarabhatla's lines shine excellently through the music. The lyricist mixes colloquial and English words. Inno Genga has that Anirudh-type vibes to his voice.
Thalaiva In Charge
Singers: Rap by Yogi B, Prudhvi Chandra, Shakthisree Gopalan, Priya Mali
Lyricists: Bhaskarabhatala, English Rap by Yogi B, Senthuzhan, Syan
Slowly building up, the track hands over the tempo smoothly to Yogi B who just, plainly rocks it out with his revving rap and growly voice. Like, you know its Yogi B when you notice the stresses on some words like only he can. And you could smell his cheeky arrogance through lines that add a touch of swag that would enhance Rajini's easy charisma on the screen. This is a song that's going to anchor Rajini's mass to a new high in the film.