Puts you in a high, happy and celebratory trance
Saturday, December 7, 2019 • Tamil Comments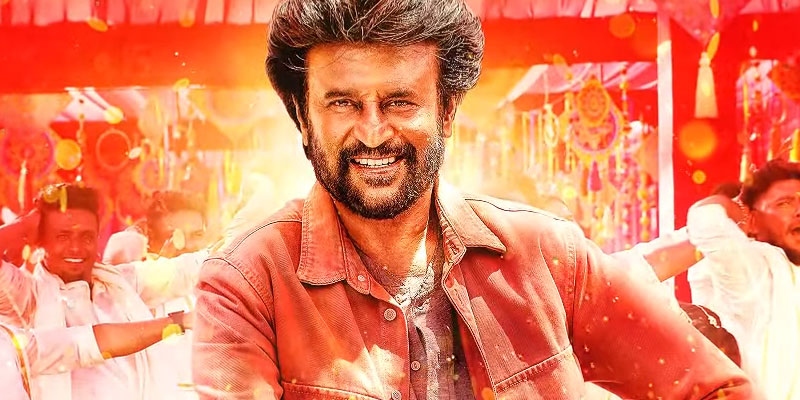 Album: Darbar 
Composer: Anirudh Ravichander
Release: 07 Dec, 2019
Puts you in a high, happy and celebratory trance!
The wait is finally over for both Thalaivar and Anirudh Ravichander fans. With Anirudh composing music for Rajinikanth's 'Darbar', fans have been long expecting a solid musical outing. Boasting six tracks out of which two are themes, 'Darbar' seems to have a lot to offer in terms of music. So how does the album fare?
Chumma Kizhi Vocals: SP Balasubramanyam, Anirudh Ravichander Lyricist: Vivek
Chumma Kizhi is just that, 'Chumma Kizhi' in essence. It's more a celebration than a song for Rajini. Anirudh's percussion powered number will sure get die-hard fans tapping their feet to the tunes. Vivek has penned lines that tout praise with simple, catchy rhyme patterns. And what better singer than SPB can do justice to such a festive, power-packed song. And you got to love the way does his 'Chumma Kizhi' at the very end!
Tharam Maara Single Vocals: Anirudh Ravichander, Arjun Chandy Lyricist: Vivek
Starting off with a strange, funky prelude Tharam Maara Single makes you just smile at junctures and let yourself soaked by its peppy groove. Anirudh has weaved a supercool number but its Vivek's lines like 'indha face-la romance-eh varlanaalum' that shine excellently through the music. Yet he manages to put in neat words like 'paavaye' and 'mullaye', and still we don't see anything odd with the contrasting colloquial and authentic line treatments. And being the singer as well, Anirudh's vocals just elevate the track's enjoyability to the top!
Thalaivar Theme
Thalaivar theme, we must say, lives up to its name. In just under a minute, the theme spews mass to the max. With an equally powerful chorus of 'Thalaivaa' intermitently, and even sounds of footsteps integrated smoothly into the musical layer, it's going to be goose-bumps experience listening to this in theatres!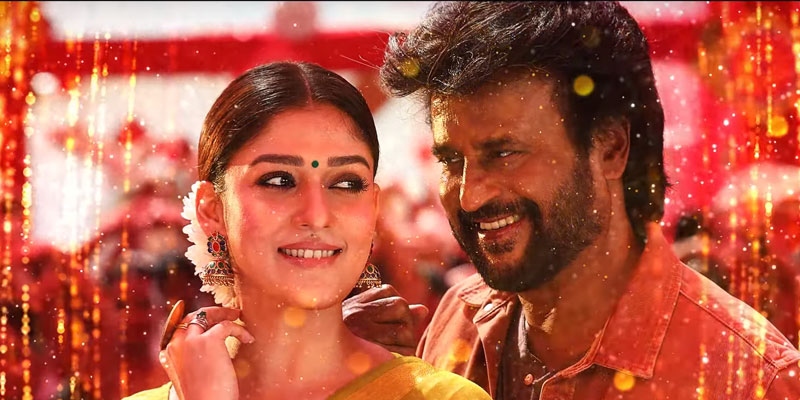 Dumm Dumm Vocals: Nakash Aziz Lyricist: Vivek
You have to give it to the background vocal team for dishing out such a powerful performance which is evident from the very beginning of the track. Dumm Dumm brings out the festive flavor that a wedding atmosphere boasts. Nakash gives an enthusiastic treatment in his vocals which justifies a song that celebrates two people coming together. And Vivek's versatility shows in the maturity he brings to his lines. If you had a highlighter in your hand you'd mark his 'Mann mela vaazhndhida unakkoru kaaranam kalyaanam parisalikkum' lines as the driving thought of this track. 
Villain Theme
A villain deserves a theme as much as the hero does. Anirudh brings in the required sinister effortlessly in this Villain Theme. A bit longer than the hero's but equally engrossing every second. A bit modern in comparison to the hero's theme but brings out the contrast between the hero's and villain's stance like black and white. Cool!
Thani Vazhi Vocals: Yogi B, Anirudh Ravichander, Shakthisree Gopalan Lyricists: Yogi B, Senthuzhan, Syan
We know that you immediately remembered Thalaivar's most popular punch line. We did too. Slowly building up, the track hands over the tempo smoothly to Yogi B who just, plainly rocks it out with his revving rap and growly voice. Like, you know its Yogi B when you notice the stress on the word 'Commissioner' like only he could do. And you could smell his cheeky arrogance in lines like 'Thapa seiyadha vela, confirm unaku maala' which add a touch of swag that would enhance Rajini's easy charisma on the screen. This is a song that's going to anchor Rajini's mass to a new high in the film.
Pick of the album: Tharam Maara Single
Verdict: An album which gets you tapping your feet endlessly!
Rating: 3.0