A passable album
IndiaGlitz [Friday, October 4, 2019 • తెలుగు] Comments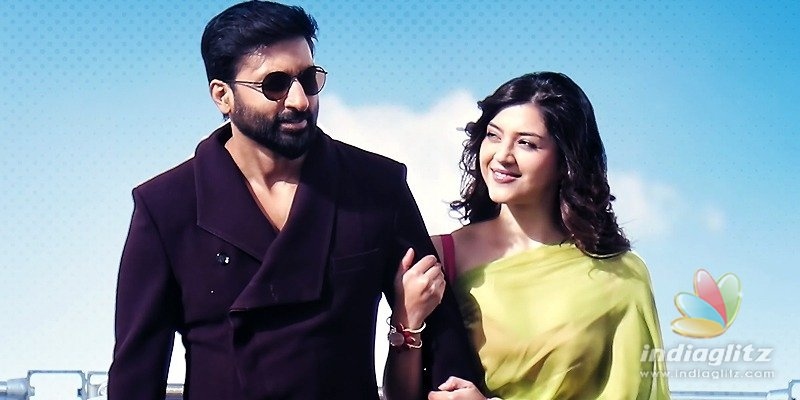 The full jukebox of 'Chanakya' is out, on Lahari Music.  With lyrics by Ramajogayya Sastry, it has three songs composed by Vishal Chandrasekhar and one by Sricharan Pakala.  Harini Ivaturi, MM Manasi, Anurag Kulkarni, Poojan Kohli, and Chinmayi Sripada are the singers.
Darling
Singer: Harini Ivaturi
Lyricist: Ramajogayya Sastry
Harini's voice is quite striking.  The song needed quite a relaxed and lazy vibe and she delivers it bang-on.  Sastry's lyrics are playful and imaginative; they capture the lover girl's drunken and hurtful state of mind with a catchy language.  Vishal Chandrasekhar's tuning is apt and for all its inspired feel, it scrapes through.
Ohh My Love
Singers: Poojan Kohli, Chinmayi Sripada
Lyricist: Ramajogayya Sastry
The album's only song to be composed by Sricharan Pakala, this one gets the instrumentation right.  Chinmayi's voice goes modish, sitting well with Poojan's instantly appealing vocals.  Sastry's usages, like 'Allari gaali', are creative.  All in all, the duet evokes colourful and boisterous vibes.
Gulabhi
Singer: Anurag Kulkarni
Lyricist: Ramajogayya Sastry
Despite his best efforts to perk up the song with usages like 'Angry Rangeela' and 'Lady Bruce Lee', Sastry's lyrics fail to infuse a sense of freshness.  The run-of-the-mill song goes haywire soon after it takes off on a loud note.  Even Anurag, who is one of the most underrated singers out there, comes a cropper in saving it.  All in all, a mediocre one.
Hookah Bar-u
Singer: Manasi MM
Lyrics: Ramajogayya Sastry
Liberally littered with Hindi-language words/phrases, this one is a killer of an 'item' song, enlivened by Manasi's redoubtable vocals.  Sastry's lyrics are replete with doubles entendres, a sine qua non for a 'mood' song like this one that evokes sensuous vibes.  Vishal's tune becomes a bit noisy towards the end but that's ok.
Verdict:
A short album with just four songs (strictly, just thee-and-a-half), this one is winsome if listened to with low expectations.
Rating: 2.75/5