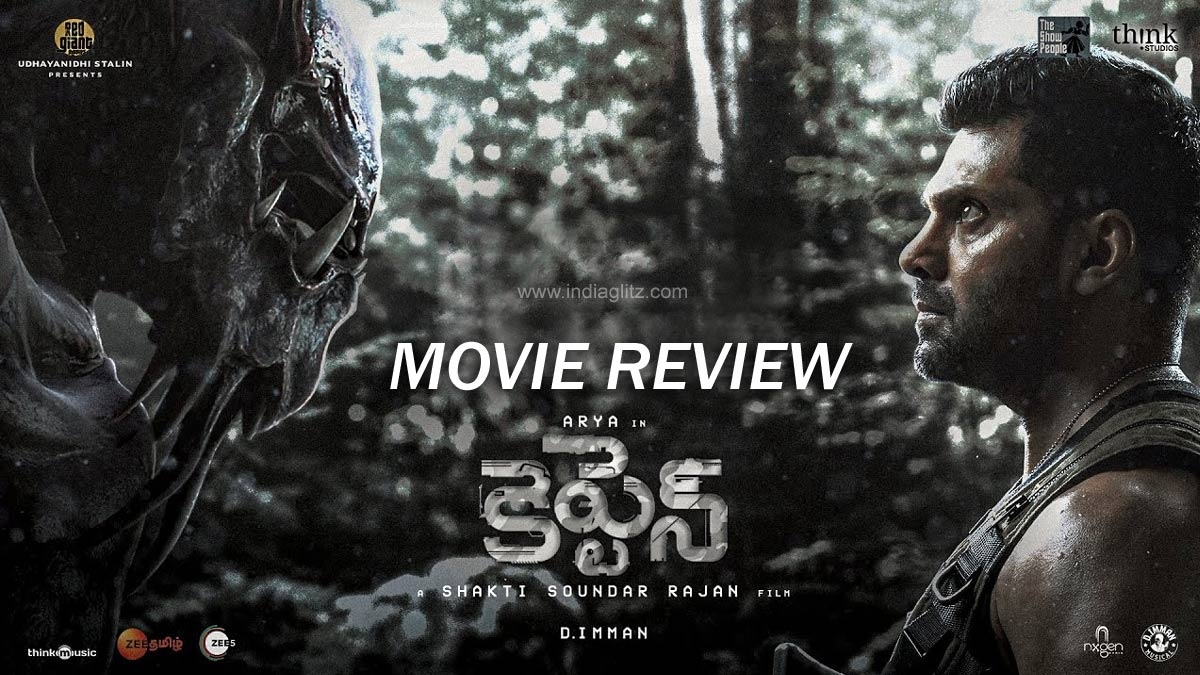 'Captain' hit the screens on Thursday (Sept 8). In this section, we are going to review the box office release.
Story:
Captain Vijay (Arya) is a patriotic orphan and sees the Army as his family.  He and his team have to enter the forbidden Sector 42 in a remote forest zone where humans have been getting killed mysteriously. An alien creature is suspected to be on the prowl.  
This is when Vijay and his team take the plunge. Once in the Sector, they start encountering a supernatural force that mimicks an alien creature. The team loses Karthik (Harish Uttaman) in their attempt to nab it. Who or what is that extraterrestrial force? What is its connection with a female researcher (Simran) who is with Vijay and his team? Answers to these and other questions are found as the story progresses.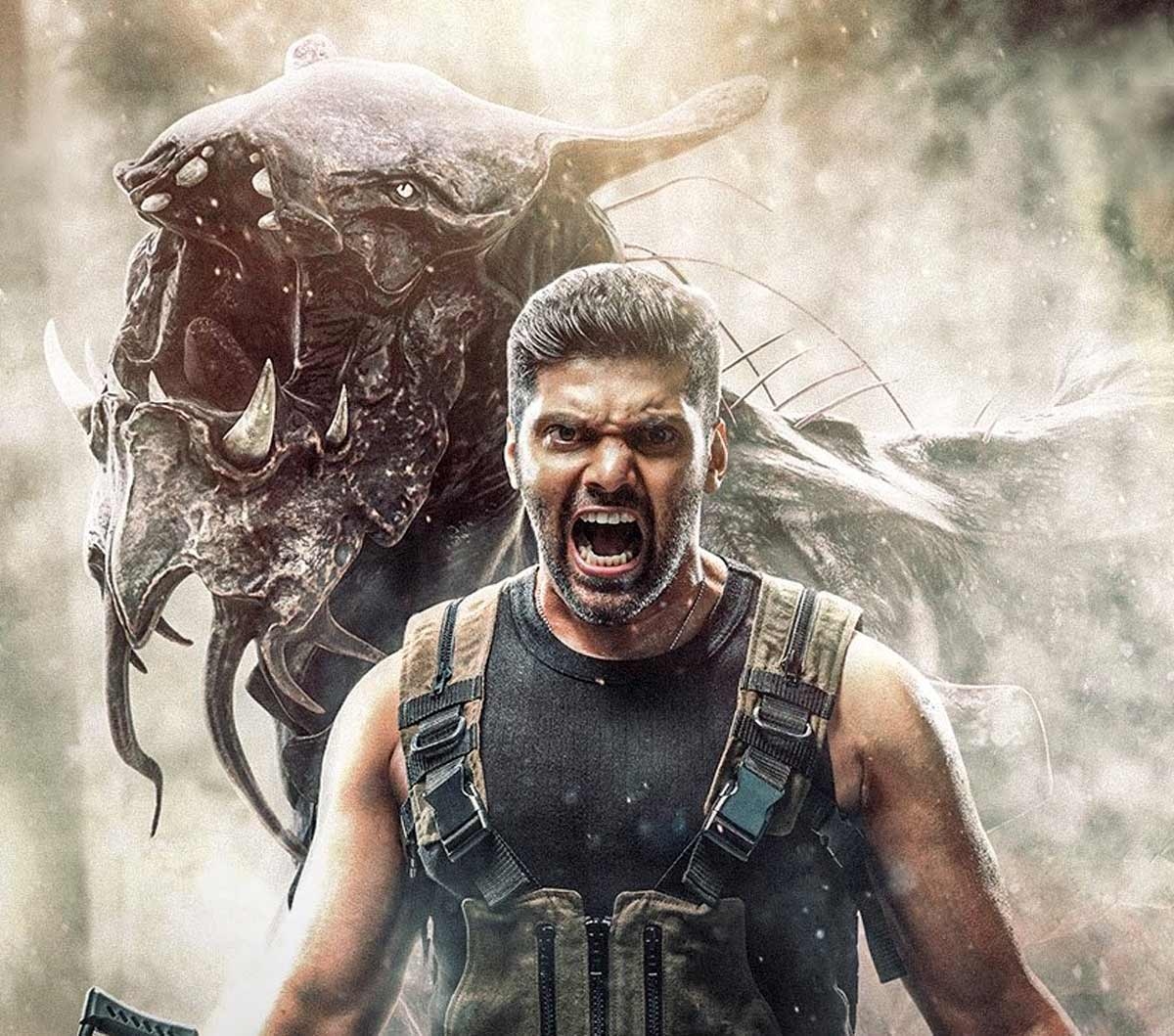 Analysis:
Indian films inspired by genre Hollywood movies, more often than not, make for a sorry viewing experience. Indian zombie movies, for example, cry for originality for the most part. Unless you tell the story as a metaphor or make a conscious attempt to ground the story in Indian themes, it becomes difficult to appreciate. This week's 'Brahmastra' (Hindi) tried to ground the superhero fantasy genre in Indian mythological themes. 'Captain', on the other hand, feels so alien and unoriginal.
Inspired by Hollywood's 'Predator', the film lacks dynamism. The hero's team tame a super creature somehow and place it in a lab. Despite being trained to take on alive, thinking humans, they commit silly mistakes after neutralizing a creature, which in turn senses an opportunity and springs back to life. After all, the temptation of taking on duds must be supreme in aliens.
Even at less than two hours, 'Captain' struggles to keep us invested. Our filmmakers borrow basic ideas from Hollywood and leave it at that. Sometimes, they attempt to Indianize them; 'Zombie Reddy' (Telugu) is a case in point. 'Captain' should have done something similar to 'Predator' without spoiling the gravitas of the genre.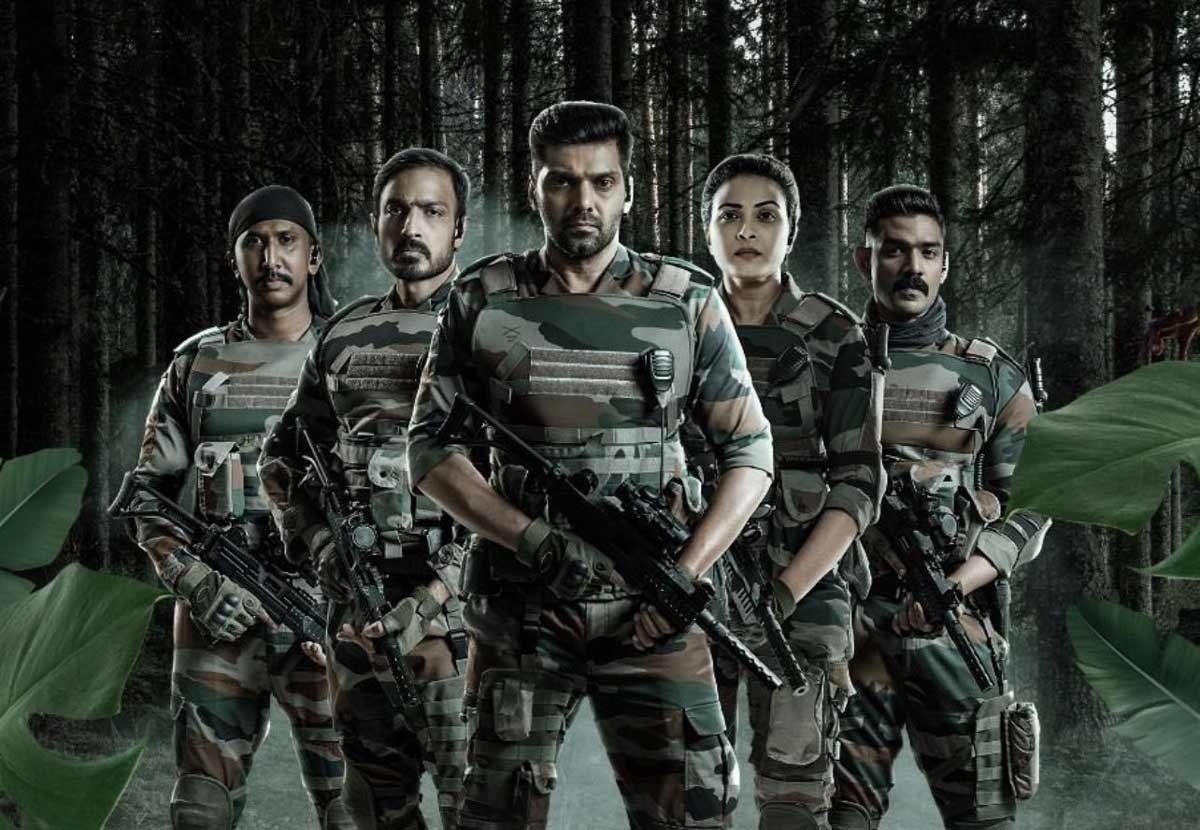 Director Shakti Soundar Rajan sets the story in a north-eastern Indian State. The forest scenes were shot in Kerala and Tamil Nadu. The north-eastern setting should have given rise to a unique feel, but it doesn't.
Now coming to the minotaur, which is the name the alien creature is given. It looks like a giant-sized spider. Not-so-great VFX drags down the impact of this experiment.
The performances are largely good. While Arya doesn't bring the sort of seriousness we saw in him in the acclaimed OTT release 'Sarpatta Parambarai', he still delivers a delicious performance. Simran is good. Aishwarya Lekshmi doesn't get much to do. Ambuli Gokulnath and Harish Uttaman get screen space.
D Imman's music is perfunctory, making the less-than-two-hour outing even more inadequate.
Verdict:
'Captain' lacks originality, consistency and gravitas.
Rating: 2 / 5.0
Showcase your talent to millions!!
Write about topics that interest you - anything from movies to cricket, gadgets to startups.
SUBMIT ARTICLE
More
తెలుగు Movie Reviews
Peddha Kapu 1
Skanda
Chandramukhi 2
Sapta Sagaralu Dhaati
Changure Bangaru Raja
Mark Antony