We will always miss you: Bollywood mourns Tom Alter's death
Saturday, September 30, 2017 • Hindi Comments

Listen to article
--:-- / --:--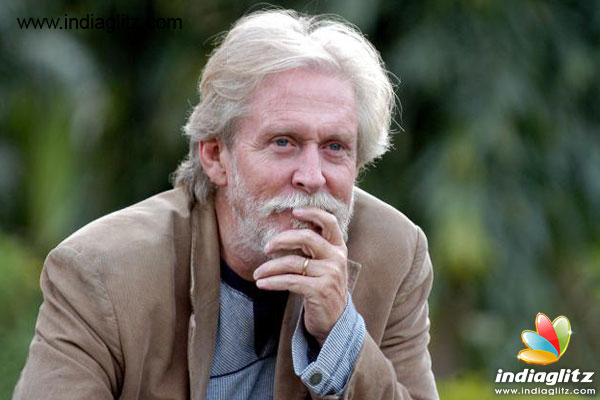 An all rounder with a heart of gold - that's how Bollywood celebrities like Rishi Kapoor, Mahesh Bhatt and Anil Kapoor remembered veteran theatre and film personality Tom Alter, who passed away in Mumbai after losing his battle with skin cancer.
As the news of Tom Alter's demise poured in, members of the India film fraternity took to social media to mourn his death.
Tom Alter was battling stage four skin cancer at a Mumbai hospital, where he was admitted earlier in September. He returned home on Thursday and breathed his last on Friday night. He was 67. In 2008, Alter was honoured with the Padma Shri, India's fourth highest civilian honour.
Here's what the stars tweeted:
Mahesh Bhatt: Goodbye to you my trusted friend! Actor Tom Alter, a Padma Shri awardee, dies of cancer at 67
Anil Kapoor: An all rounder is what he was, with a heart of gold. Back in the day, I even studied acting under him. You will be missed dearly Tom Alter
Rishi Kapoor: RIP. My friend and colleague Tom Alter. Bless you!
Madhur Bhandarkar: Sad to know about Tom Alter. Remember working with him as an AD in a film, His contribution to theatre and cinema will be always remembered. RIP.
Subhash Ghai: Bye Tom. You will always be remembered as our FTII friend, great actor, great teacher and greater human by all of us. RIP
Riteish Deshmukh: I had the privilege of working with him in 'Bangistan'. Will always remember him for his humility and kindness. Tom Alter
Nimrat Kaur: Waking up to some tragic news about the passing away of Tom Alter. A one of a kind, grace personified, thorough gentleman.
Satish Kaushik: Tom sir you will be remembered for your great contribution to theatre and cinema
Vikram Bhatt: An actor, a cricketer and a gentleman. Rest in peace Tom. You shall be missed, always.
Mohit Chauhan: Saddened by the passing away of Tom Alter. A glorious chapter has come to an end. His death marks the end of an era of grace and dignity.
Kabir Bedi: Deeply saddened by the passing of Tom Alter, a wonderful person, terrific actor on stage and screen, lover of Urdu poetry. We'll miss you.
Vivek Agnihotri: Oh Tom Alter... I wish you had stayed longer. You had so many ideas waiting to express. Wherever you go, you will spread niceness and creativity.
Kunal Kohli: Tom Alter So much goodness. Warmth. Friendly. Attracts and exudes positivity and peace. a distinct voice. RIP Tom Alter last of the gentlemen.
Huma Qureshi: So sad to hear about Tom Alter sir.. had the honour of knowing him while doing a play in Delhi .. such a lovely human being. Rest in Peace.
Vir Das: I had the honour of working with Tom Alter twice. He was the perfect example of a humble talented artist with a gigantic legacy.
Richa Chadha: RIP Tom Alter. You were an inspiration to so many. Thank you for the incredible work over many decades. Respect.
Prakash Jha: A lovely actor and a compassionate man dear Tom Alter, your forever smiling face will be missed my friend! Prayers for your soul.

Follow us on Google News and stay updated with the latest!
Follow