'Bheeshma' Review Live Updates
Friday, February 21, 2020 • Telugu Comments

Listen to article
--:-- / --:--



8:45 am :
Bheeshma movie just started. Watch this space for LIVE updates.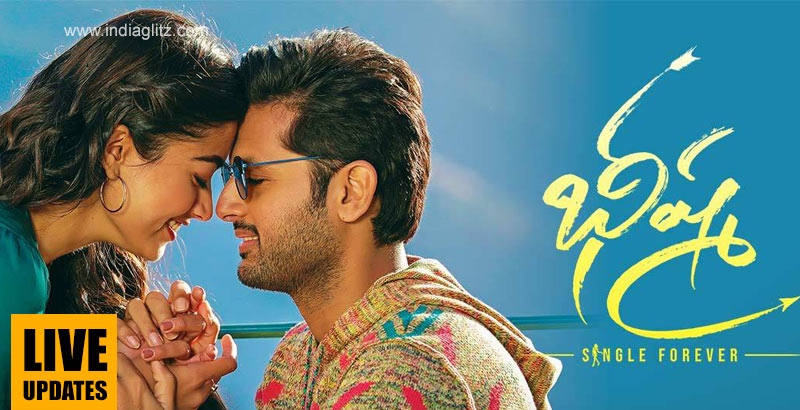 8:52 am :
The initial scenes are a combination of seriousness and fun. Nithiin is introduced as a funny guy in the presence of comedian Satya. Vennela Kishore enters the screen.
8:57 am :
Hebbah Patel has a guest role. IAS means I Am Single, the hero says with all seriousness. Single's Anthem starts.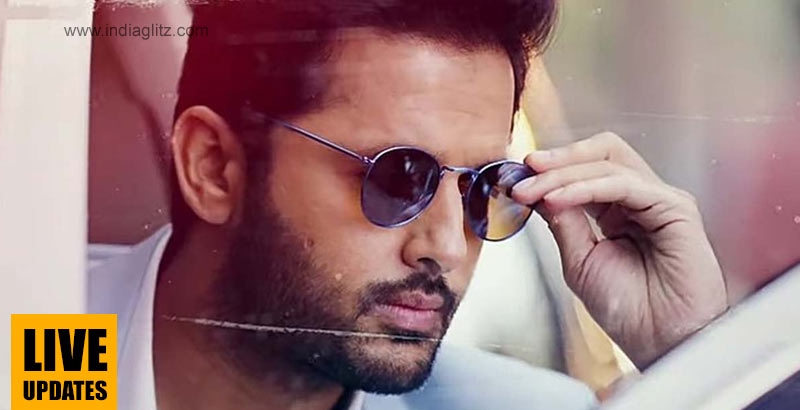 9:12 am :
Sampath Raj enters the screen as an influential cop. Brahmaji has a comic role. Naresh is the hero's father.
9:18 am :
Jisshu Sengupta enters the screen as Raghavan, promoter of dangerous chemical farming. Rom-com scenes between Nithin and Rashmika Mandanna are on.
9:45 am :
A scene involving Nithiin, Jisshu Sengupta, Anant Nag and Rashmika is a turning point in the story. The plot is expected to thicken.
10:20 am :
Post interval, it's a mixture of serious scenes and comedy. A small change in the way Nithiin is characterized.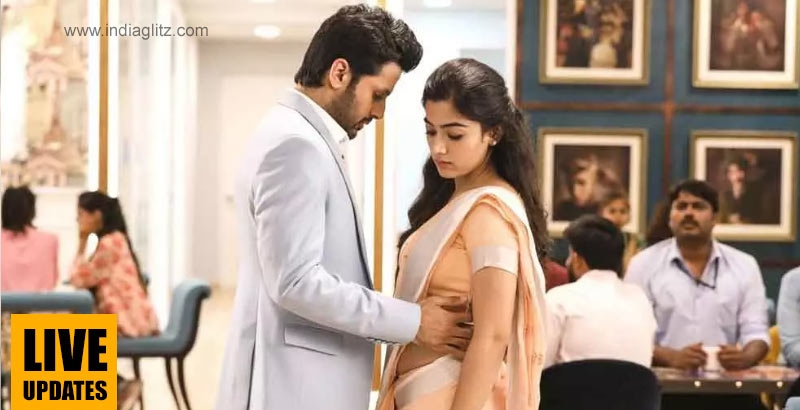 10:34 am :
Vennela Kishore continues to have a sidekick's role in the second half. Comedian Sudarshan enters.
10:48 am :
A series of serious scenes involving a village and the villains unfold. These moments are interspersed with scenes involving the heroine.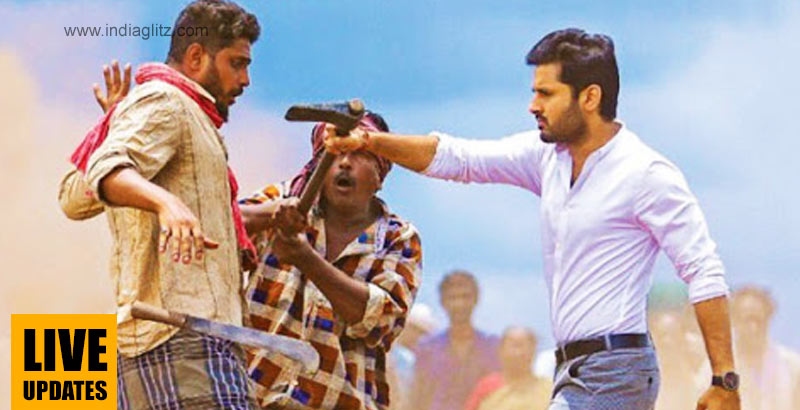 10:56 am :
The film is more about Nithin's unconventional ways than the characters played by Jisshu Sengupta and Anant Nag.
11:06 am :
'Whattey Beauty' song is nice. The climax doesn't throw up action scenes and that's a plus.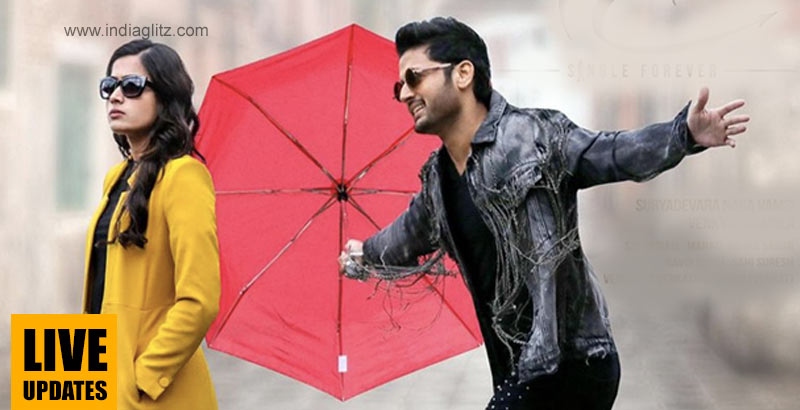 Follow us on Google News and stay updated with the latest!
Follow