A Devi Sri Prasad fest
Thursday, April 5, 2018 • Telugu Comments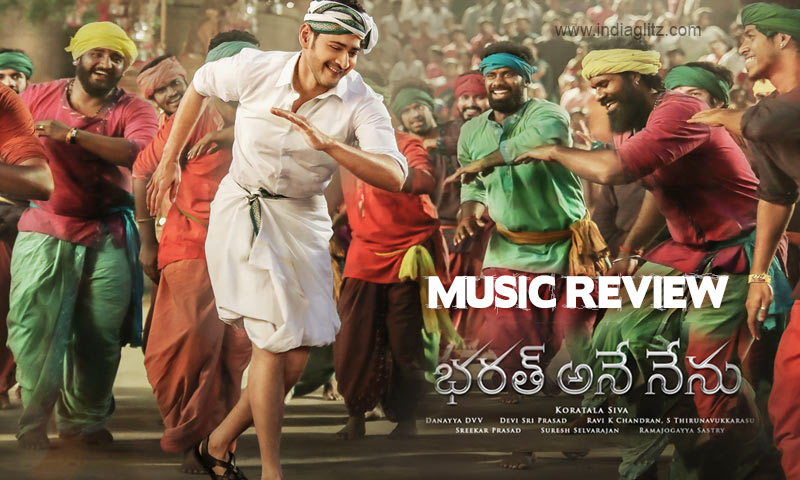 The songs of 'Bharat Ane Nenu' have been unveiled, one number at a time. Here we review the songs released thus far. (The complete album review will be updated upon the release of full jukebox).
Song of Bharat
Singer: David Simon
Lyricist: Ramajogayya Sastry
The title track of 'Bharat Ane Nenu', touted as the 'Song of Bharat', is out this Sunday. Devi Sri Prasad dishes out an absorbing music that is both inspiring and intense. The earnestness of the lead character finds a rousing reflection in the way the highs and lows are conveyed in the song. There are also traces of the 'Who Are You' song from '1: Nenokkadine' and 'Love Me Again' from 'Nannaku Prematho'.
David Simon's subdued voice complements the pitch of the music. In him, DSP finds an offbeat voice that even reminds one of AR Rahman's.
Ramajogayya Sastry's lyrics derive from such themes as an ideal ruler is a server, etc. 'Sevinche bantunu nenani' is a case in point. Egged on by Koratala Siva, he also uses Abraham Lincoln's definition of democracy.
I Don't Know
Singer: Farhan Akhtar
Lyricist: Ramajogayya Sastry
The hero is curious to discover existing wisdom and Ramajogayya Sastry wears the thinking cap to romanticize the art of living aka art of learning. By and large, the lyrics are straightforward, parroting routine themes in our movies. They even border on the ideas rattled off by pseudo-motivation sessions led by quacks. When they are not insipid, the lyrics throw up needlessly difficult lines like 'On a bird's eye view, life ey learning avenue'.
The song actually begins like a 'Yeh Mera Jahaan' from 'Kushi'. It then becomes slightly Anirudh Ravichander-esque. Then Devi Sri Prasad strikes back with an 'Iddarammayilatho' touch.
This largely mediocre song is rendered by Farhan Akhtar, who sounds more like Sagar.
Vachaadayyo Saami
Singers: Kailash Kher and Divya Kumar
Lyricist: Ramajogayya Sastry
'Vachaadayyo Saami' makes the right noises. Set in Rayalaseema, the 'Bharat Ane Nenu' song surely has the right sentimental value going for it.
Ramajogayya Sastry's lyrics go beyond run-of-the-mill phrases. 'Matti godalu chebutaayi, Seema manushula kashtalu' take the cake. The theme of saving the poverty-stricken village ('Aa kanna thalli kanti neeru thudichina rojegaa') is also conveyed in heartfelt language.
Rendered to a booming effect by Kailash Kher and Divya Kumar (their voices are playful yet they induce earnestness in the listener), the song has Devi Sri Prasad noticeably getting into a 'Vandemataram' Srinivas mode. (This happened with Rangasthalam's 'Aa Gattununtaava' song as well).