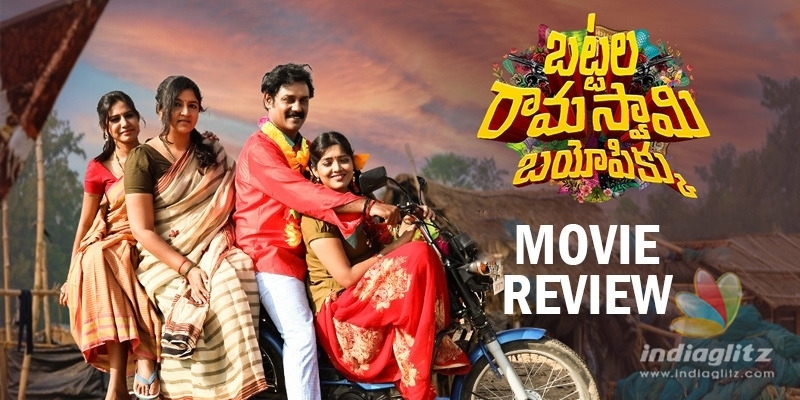 'Battala Ramaswamy Biopikku', which skipped a theatrical release and is streaming on ZEE5, is a village-based comedy-drama. Here is our review of the film.
Story:
Battala Ramaswamy (Altaf Hassan) has this desire to be monogamous for life. A lower-middle-class fellow, he also dreams of setting up a textile shop in his village in Godavari. He falls in love with one Jayaprada and marries her. As fate would have it, he ends up marrying her sister Jayasudha. In no time, he also ends up marrying Sridevi, a customer who develops liking for him.
The three marriages rob him of his peace. What happens next is the crux of the second half.
Analysis:
Films have always made fun of womanizing babas and polygamous men. This film brings the two sets of cine outcasts together to create a farcical comedy. Comedian Bhadram becomes a fake baba, while Ramaswamy realizes to his shock that he is destined to marry nearly half of the young women he bumps into. There comes a point when he is thought to have been dead, making us offer profound condolences to the unmarried girls in his village.
We are told that life is full of twists by a narrator who tells the audience that what is happening in Ramaswamy's life is way too peculiar (as if we wouldn't have known it otherwise). Danger is all over the place in Ramaswamy's life, but after a point, he appears to be enjoying it all while feigning helplessness. He asks no existential questions even though one shocking development after another ruins his peace. All existential questions are of the audience condemned to watch the 145-minute-long farce.
The wives exist to consummate their marriage with Ramaswamy. They set aside their differences only at nights. They go for a foursome and one of them can't stop narrating the naughty night to Tom, D and Harry. Talking of D, there is a scene where Ramaswamy almost suffers a masculinity-threatning injury. This is where his love story actually takes off. After all, beautiful women would be worried about Ramaswamy's manhood, right?
The film tries to be a half-hearted adult comedy with double entendre built around love-making and private parts. There is too much noise between every two characters, and their 'tamasha' is watched in broad day light by the entire village in glee.
Director Ram Narayan seems to have set out to make an epic wives comedy without giving a thought to the psychology of women. The wives-husband differences are so stupid that even rape 'humou' is not left in peace.
The performances are somewhat watchable in this otherwise damp squib of a village comedy. The film is too lengthy.
Verdict:
The attempt to make an oddball marriage comedy falls flat. The story of this film should have been a 20-minute comedy track in a film. Ramaswamy feels like a friend of the male lead rather than the male lead. His frustrations are sketchy and his comical victimology is immature.
Rating: 1.5 / 5.0
Showcase your talent to millions!!
Write about topics that interest you - anything from movies to cricket, gadgets to startups.
SUBMIT ARTICLE
More
Telugu Movie Reviews
Calling Sahasra
Atharva
Animal
Kota Bommali P.S
Aadikeshava
Sound Party