A Harris Jayaraj musical
Tuesday, September 3, 2019 • Telugu Comments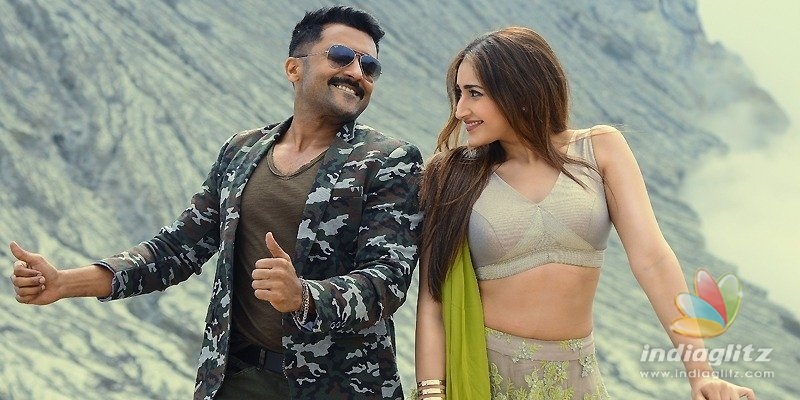 The first single from 'Bandobast' is out, on Sony Music.  Here is its review.  The other songs will be reviewed as and when they are out.
Yenno Thaarala Sangamam
Singer: Nikitha Harris
Lyrics: Vanamali
Vanamali's lyrics celebrate the diversity of India in the language of a Doordarshan ad issued in public interest by the Ministry of Culture; the wordings sound as if they have been taken out from the notebook of a Gandhian activist.  The rendition makes an instant impact, the voice comes with depth.  Harris Jayaraj's tune has the kind of elegance that a patriotic song needs.
Seruku
Singers: Senthil Dass, Senthil Ganesh, Ramani Ammal
Lyricist: Chandrabose
Harris Jayaraj tunes the number to a celebratory mood whose flavour is jauntily steeped in the typical commercial mould.  The tone of the song reminds the listener of the Kollywood-type jamboree ragas.  The singers give a fitting output.  Chandrabose's lyrics are not only catchy but also novel.  All in all, a winsome number.
Hey Amigo
Singers: Jonita Gandhi, Haricharan, Leslie
Lewis Lyrics: Vanamali
Vanamali's lyrics respect the Telugu language; they are profound for a pub song of this nature.  'Amogham, nee choope entho agaadham, adhi panche moham anantham', is definitely cool.  Harris Jayaraj's music gives a feeling of rhythm only if you listen to the song more than once.  Haricharan delivers an electrifying and flawless rendition.  The female singers are winsome, too.