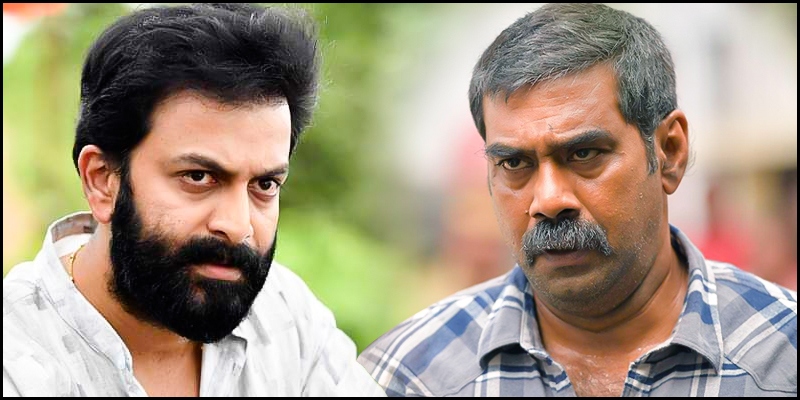 Ayyappanum Koshiyum - An exciting, raw clash of egos
Sachy, who has been known for his impressive writing in movies like Run Baby Run, Ramaleela and the recent hit Driving License, has returned as a director five years after his debut directorial Anarkali. Yet again casting his Anarkali actors Prithviraj and Biju Menon in contrasting roles, let's see how Sachy has utilized them in Ayyapanum Koshiyum.
The movie begins with Havildar Koshy (Prithviraj)  getting into trouble, as SI Ayyappan Nair (Biju Menon) arrests him for carrying alcohol in no alcohol zone, and the treatment he gets angers Koshy, who decides to teach a lesson to Ayyappan Nair. As the influential Koshy makes his moves inflicting professional and personal losses on Ayyappan, the hidden beast in Ayyappan wakes up, and now the clash of egos gets personal and physical. Who ultimately won the battle of the two violent and arrogant men is what Ayyapanum Koshyum is all about.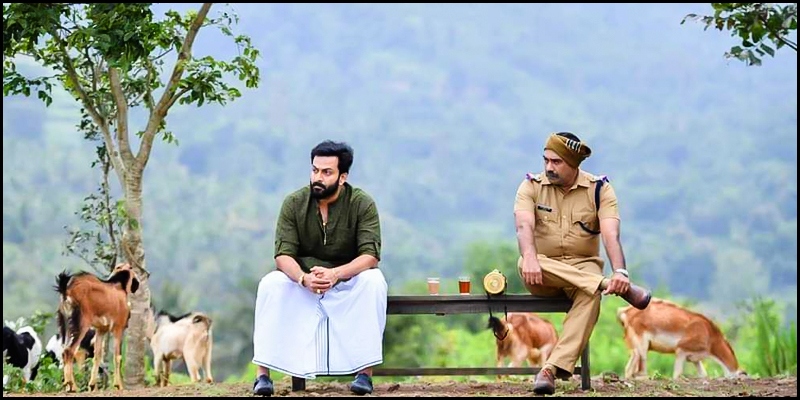 Prithiviraj as Koshy displays the attitude of an influential personality with a sense of privilege, and the behavior of a carefree brat, the anger and self realization perfectly, and Biju Menon in a contrasting character begins as a calm character who blasts when provoked, and the characterization which gradually develops into a beast is portrayed in an effective and subtle manner by the actor. Gowri Nandha shines in the sequence where she confronts Koshy, and Renjith delivers a dominant act whenever he's on screen, playing another ruthless character. Kottayam Ramesh as the conscience striker of Koshy and Anu Mohan as CPO Sujith are impressive in their supporting roles. Anna Rajan is cast in an insignificant role.
Ayyapanum Koshiyum is lifted to a different level with the pulsating background score of Jakes Bejoy, and Kalakatha song that comes at different places in the movie, sets the tone of the movie. Sudeep Elamon has captured the serene locales and the rustic violence effectively.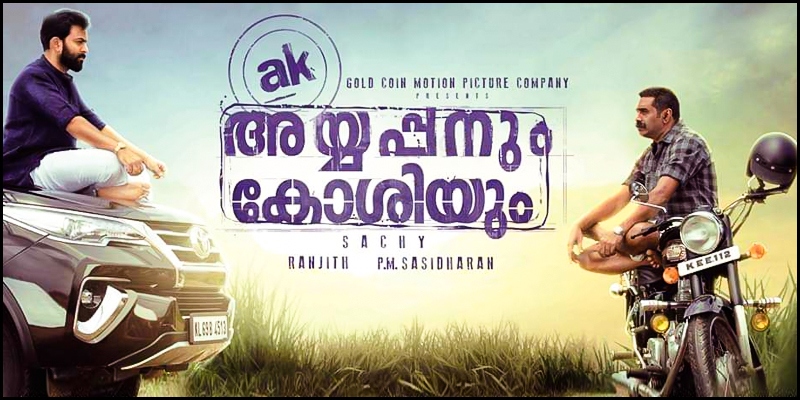 After writing Driving Licence, which was also about the clash of two men who hold firm to their moments of humiliation to exact revenge, yet again Sachy has come up with the tale of the conflict between two extremely arrogant, egoistic men powerful in their own ways. With both the central characters presented as men with imperfections and grey shades, Sachy gradually builds the screenplay establishing their strengths and weaknesses, Koshy's insecurities and fear despite challenging, his anger realizing the game played by his father Kurian, Ayyappan's past and the unleashing of the beast in a steady manner, ultimately reaching a terrific and satisfying finale. Prithviraj and Biju Menon complement each other perfectly on screen, with contrasting performances as Koshy is forever ready for a fight and deal things loud, while Ayyappan deals issues in a calm manner. Sachy also touches on societal issues such as the lives of the tribals and the Maoist branding they are subjected to, how the elite mindset could push people to feel offended even when they're rightly punished, and how touching the wrong nerve can wake up the demon in anyone. With an intense, raw and realistic screenplay and terrific performances from Prithviraj and Biju Menon, Sachy has another winner here.
Verdict: An exciting, raw clash of egos. 
  
Rating: 3 / 5.0
Showcase your talent to millions!!
Write about topics that interest you - anything from movies to cricket, gadgets to startups.
SUBMIT ARTICLE