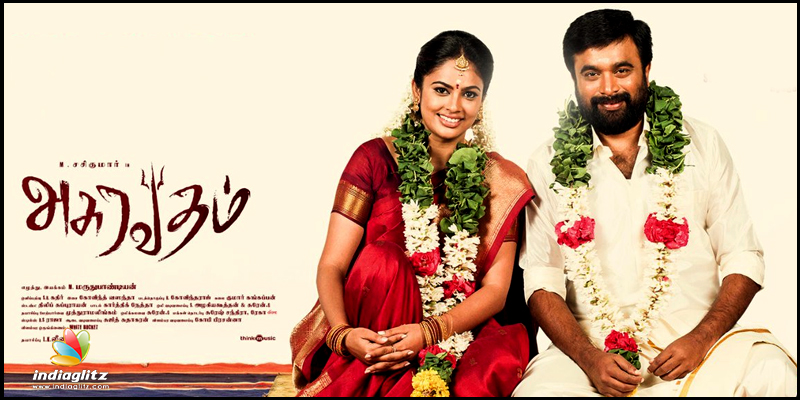 Asuravadham : Audience Vadham
Sasikumar from his days of Subramanyapuram has gained a reputation for being cast in decent folk movies, as an angry youngster and someone who stands up for being righteous. His recent films have been either average or below average, the actor has been counting heavily on the success of Asuravadham which released this Friday. Sasikumar's eyes and intimidating body language has been his strength, most of his movies he sprees terror on the baddies by just looking at them. However Asuravadham is full of that and nothing else.
Here's a hero who keeps chasing the villain, not for a scene or two, but throughout the movie barring the last flashback portions. Sasikumar's talkie portions are limited, so much that it takes more than 25 minutes into the movie for him to utter a single word. The cat and mouse game goes on and on until the flashback where the reasoning comes in, somehow that appears too late. The story starts with Vasumitra receiving a mysterious phone call sending him to a state of panic. From then on he is seen shouting "Yaara Nee" at least hundred times; the initial phone call and Sasikumar's eerie silence on pursuing a villain is gripping but the director fails to capitalize on the thrills and rather loses the screenplay away on a free fall after second half.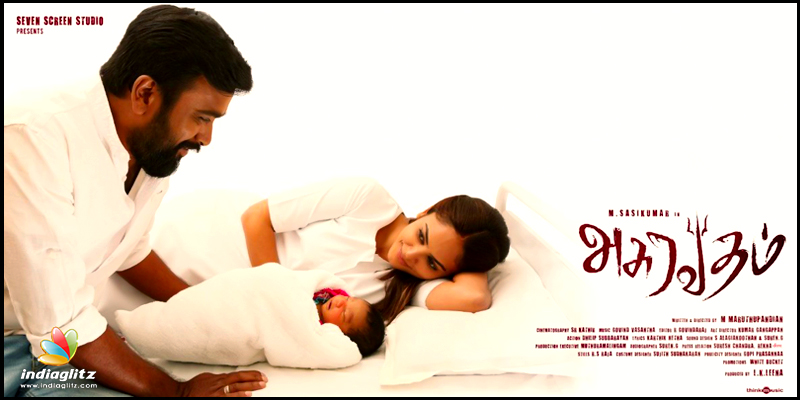 Once the plot is set with the fact that Sasikumar is on to Vasumitra even though the reason is unknown, the plot becomes very predictable. The cat and mouse game which started on a high note goes on and on until the screenplay starts feeling thirsty for the flashback or the reason behind all this mysterious phone calls. Heroine Nandita is brought into picture only after second half and her characterization is not done well. Its unclear if she has an extended cameo or an important part to play in the thriller. Without a strong characterization for a female character, the movie shifts uneasily post second half. So will Sasikumar getting into the thick of his pursuer and punish for his actions forms the crux of the movie.
Casting wise, Sasikumar's acting prowess has been under-utilized. His scope to emote is limited to a great extent. Initially his anger and emotions without much talking was portrayed well, but after an extent his silence causes good amount of damage as the lack of dialogues at appropriate times lets down the narration. Vasumitra is a good find to the Tamil industry, especially his prowess as a villain is evident from the past movies and he continues to do so in Asuravadham. Sadly his part too is underutilized and kept on a sorry note. Rest of the characters play their part on what is intended and have nothing big to deliver.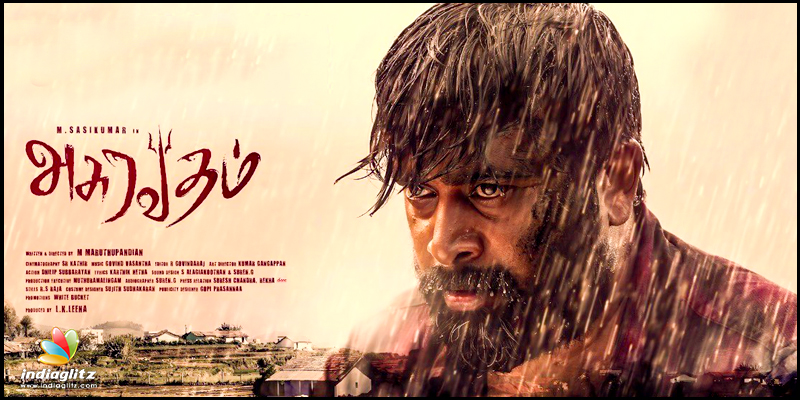 Govind's BGM is probably the only other thing that saves the movie from embarrassment, none of the other songs stick to your ears. Maruthupandian has dealt with a fresh script, kudos on that note however the lack of execution hurts the movie big time. Kathir's work behind the lens especially at night is palpable.
Verdict : Sasikumar's Asuravadham is a below average thriller that has a wafer thin revenge story line that fails to bring the paper work on to screenplay.
Rating: 2.5 / 5.0
Showcase your talent to millions!!
Write about topics that interest you - anything from movies to cricket, gadgets to startups.
SUBMIT ARTICLE
More
Tamil Movie Reviews
Mark Antony
Jawan
Kushi
Adiyae
King of Kotha
Jailer