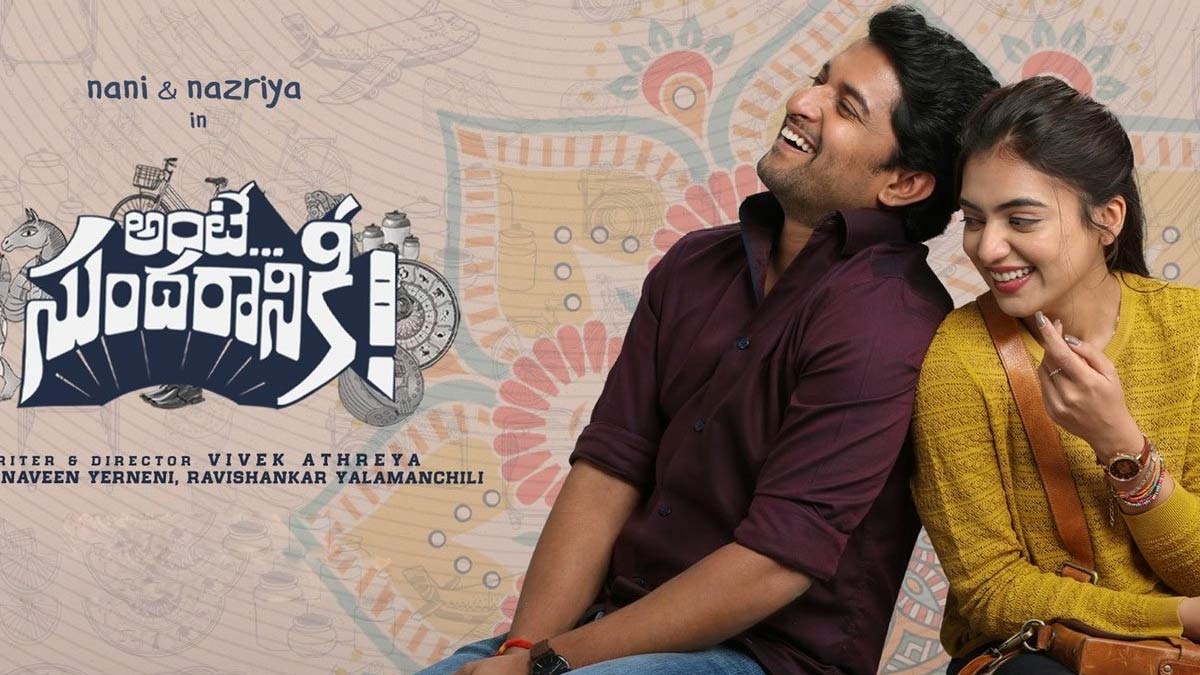 'Ante Sundaraniki' was released today in theatres. In this section, we are going to review the latest box office release.
Story:
Sundar Prasad (Nani) is a techie who has been dreaming of visiting the US at least once in life. His girlfriend Leela Thomas (Nazriya Nazim) is a childhood friend who becomes a passionate photographer in search of identity. When they fall in love with each other, familiar problems arise because of their religious backgrounds. Sundar hails from an orthodox Brahmin family, while Leela hails from a Christian family whose patriarch is fanatical.
The lovers resort to deception and concoct two lies in order to fool their respective elders into accepting their affair. What consequences this awkward plan leads to and how the characters come of age is the crux of the story.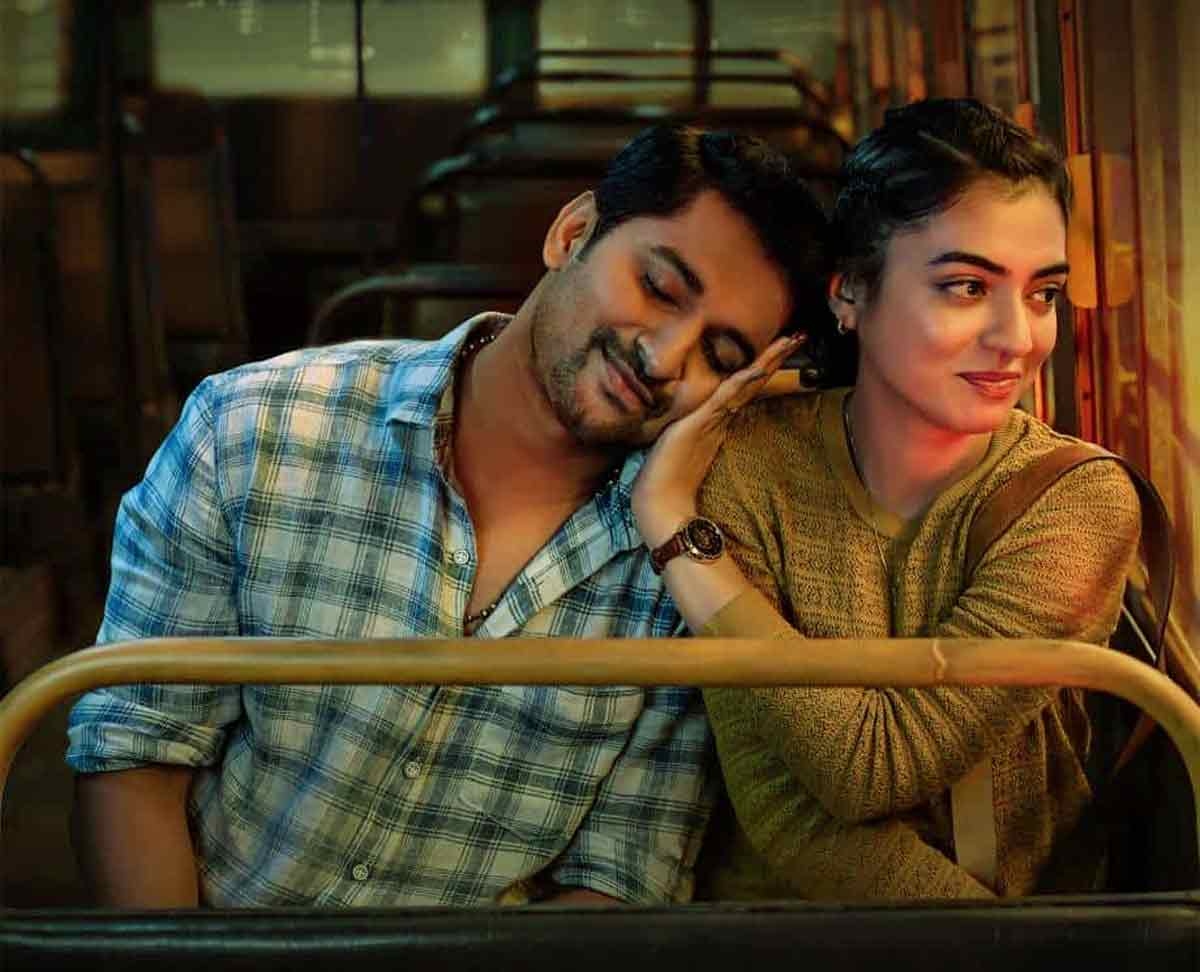 Analysis:
The trailer of 'Ante Sundaraniki', it would be no exaggeration to say, was a disservice to the depth of the film. The film is not about laughs. It is not about other sorts of entertainment. It is a family drama as much as a quirky comedy. The social commentary is not superficial. The subtext is relevant. And, above all, the script brings out the flaws of humans who cling on to shibboleths without sounding preachy anywhere.
Director Vivek Athreya shows promise in delivering gentle gags in the first half. The drollery is enjoyable even when it goes a bit over the top when characters like Joga Rao (Srikanth Iyengar as a quack of an astrologer), for example, are around. The narration is steady and, despite a run time of 170 minutes (excluding Ads and end credits), the film doesn't seem overlong if you can soak into the world-building in the first half.
The ferment built around conservatism in Sundar's Brahmin family is interesting. Once the plot thickens, things start moving thick and fast in precise directions. The religious divide between Sundar and Leela is not strained. It gives way to a mature drama where not just the protagonists but also the supporting characters are well-rounded.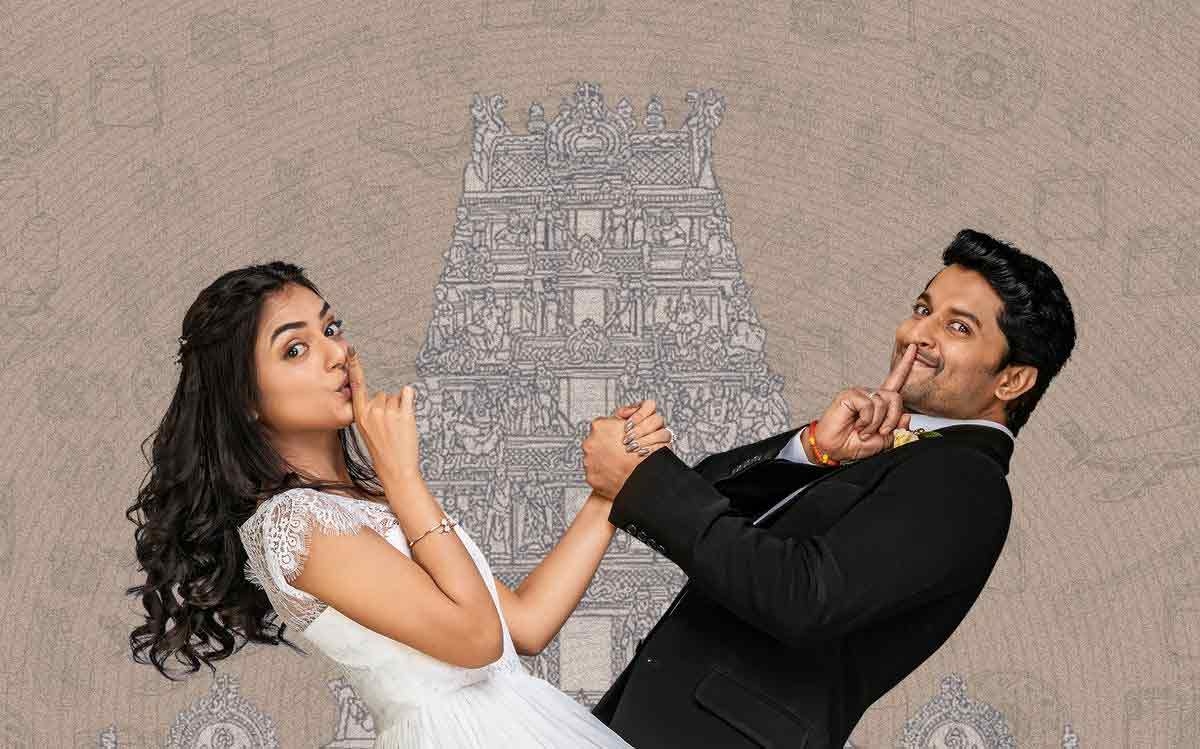 Nani's infectious warmth makes the film delightful. He is in a tizzy a lot of times and yet wins the audience over with his cantankerous behaviour. VK Naresh and Rohini are equally measured; the former, especially, is fabulous without resorting to hyperbole or cliches. Azhagam Perumal, who plays Leela's father, is neat (although his dubbing is off). He is better than Nadhiya, who seems too dull for her character.
The first hour goes into narrating the present and childhood episodes of Sundar and Leela in a zigzag manner. Sundar's track is comical, but Leela's stretches come with snatches of poignancy.
The plot comes into its own after the first half, especially after Sundar and Leela come together to figure out their future. Each of them has to tell a specific, extreme lie that is fraught with personal and collective risks. Will they bite the bullet?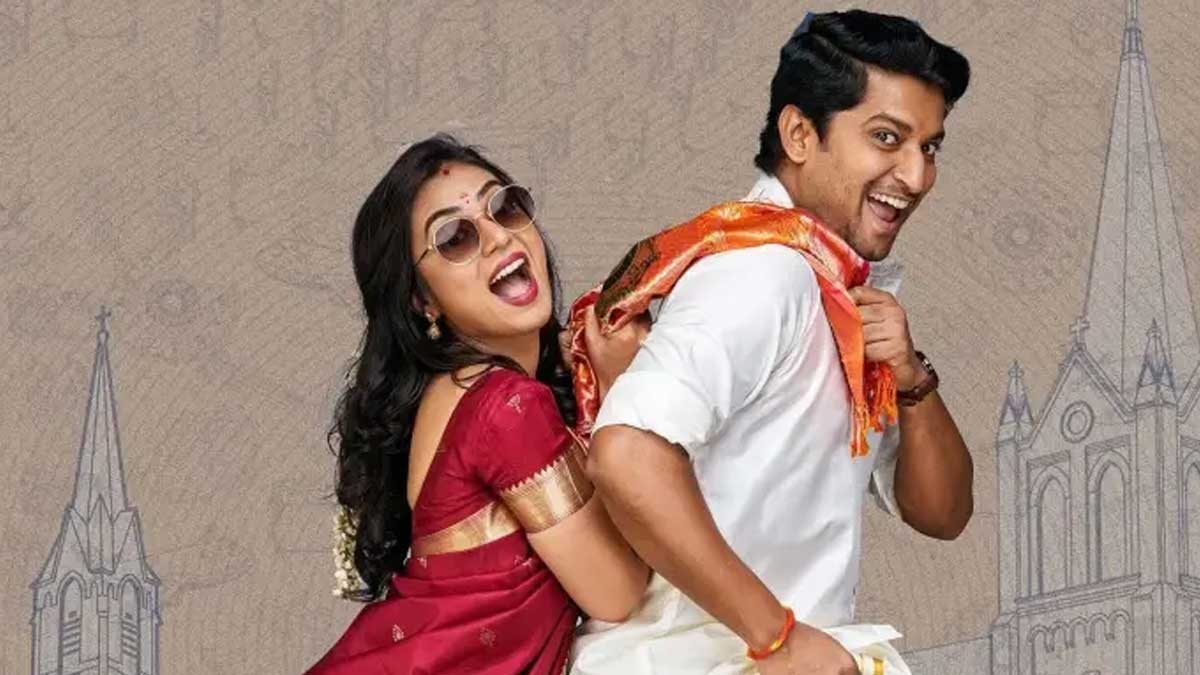 The writing doesn't trivialize anything in the second half. Even when a sexologist is around, the dialogues are not crass and yet the comedy is delivered. Harshavardhan's boss character has been used well to build some interesting conversations between him and Sundar.
The last 30 minutes are profound. Deep dialogues and rare situations make this stretch immensely engaging. Nani underplays it, while Nazriya makes us empathize with her character without talking much. She doesn't get as much screen time as Nani in the second half.
Vivek Sagar's music graduates to a more evolved level in terms of BGM. The songs are montage ones and they all hit the right note. Niketh Bommi's cinematographic talent comes to the fore in the indoor scenes at Sundar's home, especially.
Verdict:
This film makes for a neat family watch. More than the laughs, expect its layered story to engross you. Neat performances and mature writing are its biggest merits.
Rating: 3 / 5.0
Showcase your talent to millions!!
Write about topics that interest you - anything from movies to cricket, gadgets to startups.
SUBMIT ARTICLE
More
Kannada Movie Reviews
Vanilla
Hottegagi Genu Battegagi
Seizer
Tagaru
Googal
Raja Simha