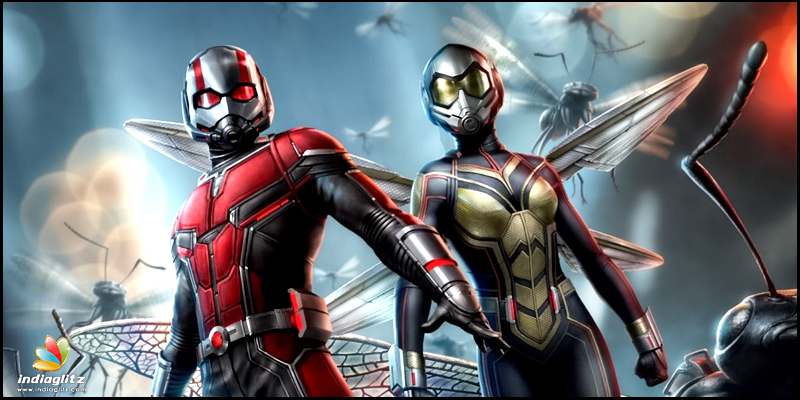 Antman and the Wasp: Small in size, Large in heart
Time to get tiny, stylish, and weird and of course for some interesting post credit scenes that might give some hints on Avengers and the rest of the Marvel universe. Antman series is probably the most underwhelmed character, came like the ant; small, no big expectations but delivered box office exceedingly well. So after the exhausting Avengers movie with heavy weight superheroes, Antman comes as a light weighed, soft yet comically uplifted entertainer and marvel finally has the last laugh continuing its winning streak of no bombs at box office.
The core strength in Ant-Man and the Wasp is that it's a small-stakes, personal superhero adventure that's unconcerned with the bigger battle to save the world, some nuclear outbreak or the usual Hollywood stereotyped hero becoming the savior. Here, there aren't even any real villains, only antagonists who provide conflict ' no one is intent on blowing up or taking over the city, the planet or the universe. It's such a relief to see some local action with highest quality of wit available. Instead, Ant-Man and the Wasp is a lovely, small story about family and teamwork. All it wants from you is your attention for a relatively short 2 hours of entertainment with its thrilling action sequences, numerous jokes and gags and the incredibly pleasant Paul Rudd.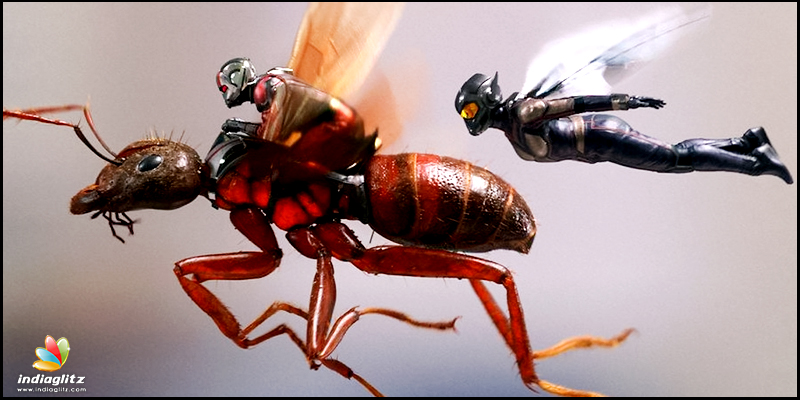 Scott Lang (Paul) has been on house arrest for two years following the events of Captain America: Civil War, and has been cut out of the lives of Hope Van Dyne (Evangeline) and her father Hank Pym (Douglas), who have made themselves busy by trying to rescue Hope's mother, Janet Van Dyne, from the Quantum Realm where she disappeared thirty years ago. When Scott, two days away from being released from house arrest, gets a vision of Janet and calls Hank about it, Scott gets kidnapped and gets himself involved in the Janet fiasco. The rescue operation gets complicated when a key component is stolen by the mysterious Ghost (Hannah) combined with the scheming of the greedy Sonny Burch, who wants to profit off Pym's technology. Scott, Hope, and Hank must come over these threats as they try to complete their mission to rescue Janet and also get Scott home in time to be released from house arrest, else he will have to continue prison life for 20 more years.
The film is at its best when it is ridiculous, funny, and antics that go over-the-top. Ant-Man and the Wasp may not be the most funniest of the MC films released so far, but it is the funniest film, where comedy rarely steals from tension or big character moments, whereas I would say both Guardians of the Galaxy films, Thor: Ragnarok, and even certain scenes of Infinity War start to feel the drag at certain point of time. This film's jokes are so carefully written, that each act is funnier than the previous one. Adding to the limited VFX and more action, the film certainly shows it has heart at the same time. As the trailer suggests, Ant-Man and The Wasp chose Scott's need for a partner to help him be an even better hero who can watch his back. It's a clear call to the film's title, which finally gives the Wasp - Marvel's first female superhero. But Wasp's character is not just limited to her super powers and being such a badass, instead the character has a much stronger pattern of father-daughter partnerships, like Scott and Cassie and Hank and Hope, that give Ant-Man and the Wasp its emotional through line.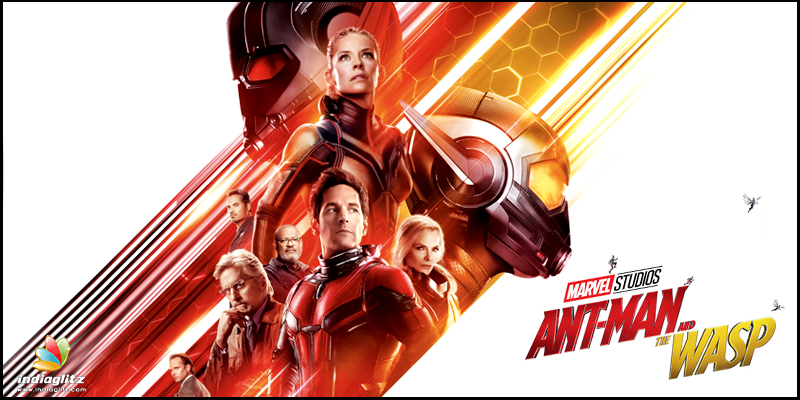 If you are a fan of the MCU, exhausted by the big players like Avengers and wanted something light until Infinity wars strikes next year, then Antman is the film you should see. For its light weighed action and emotional content will surely lift your spirits.
Verdict : Antman and the Wasp is a tiny as the lead characters, but has a large heart and continues to serve its entertainment quotient just like its previous outing. Watch for its sheer ridiculous wit and fun.
Rating: 3 / 5.0
Showcase your talent to millions!!
Write about topics that interest you - anything from movies to cricket, gadgets to startups.
SUBMIT ARTICLE