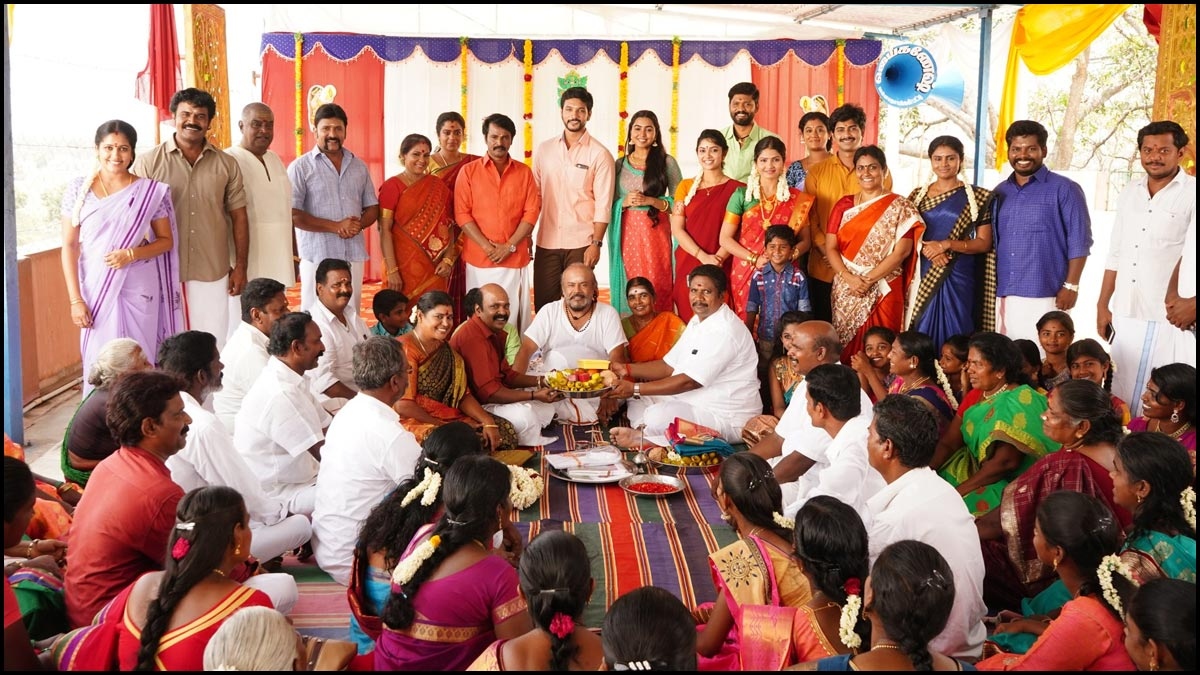 Anandham Vilayadum Veedu - Emphasizes family bonding
Tamil cinema for the past decade has dealt mostly with the thriller and horror genre apart from the staple comedy and action.   After a long time Nandha Periyasamy now known as the writer of 'Rashmi Rocket' has come up with a family entertainer in the same vein of a Visu and V. Sekhar.   Whether the film has takers in the current scenario remains to be seen.
Joe Malloori plays an elderly man who has four sons, Saravanan, Vignesh, Snehan and a daughter with his deceased first wife. Cheran, Chella, Saundaraja and Magesh are his sons with his second wife. Saravanan has two children, Gautam Karthik and Venpa. Cheran is very affectionate towards his half brother Saravanan and also employs his nephew Gautham Karthik in his lorry business.   Daniel Balaji who plays Karuppan is an evil money lender who loses his business due the brothers working hard helping one an another and waits for an opportunity to destroy them.   When Venba gets pregnant after marriage the Saravanan decides to have the childbirth in their home but since its in bad shape decides to build a new house.  Cheran offers his land to Saravanan who in return promises to build a house for the entire family of thirty members.   The construction begins and  Daniel Balaji starts plotting against them and creates rifts between the half brothers.   Whether the family bonding overpowers the machinations of the evil men and lived happily together is what 'Anandham Vilayadum Veedu' is all about.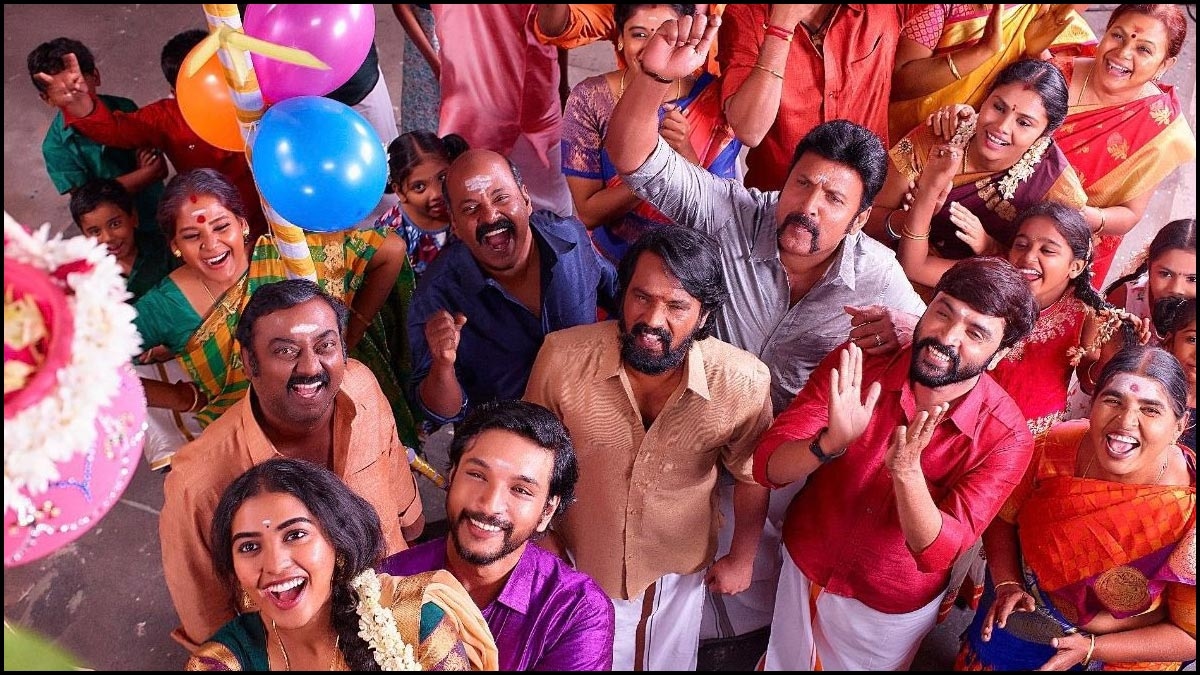 One thing 'Anandham Vilayadum Veedu' does not lack is sincere performances from the entire cast.  Most notable are Saravanan as the calm elder brother and  Cheran as the half brother who reveres him.  Soundaraja and Chella as the siblings who fall victim to the villain and go against their brothers play their roles.   Gautham Karthik's role is actually written as a mandatory hero and hence has no scope to perform and sort of sleep walks through his role.   Shivatmika the daughter of Telugu superstar Dr. Rajasekhar and actress Jeevitha makes an impressive debut.   Her expression for romance as well as emotional scenes are apt and she is pretty bubbly when dancing too.   The rest of the cast are all adequate.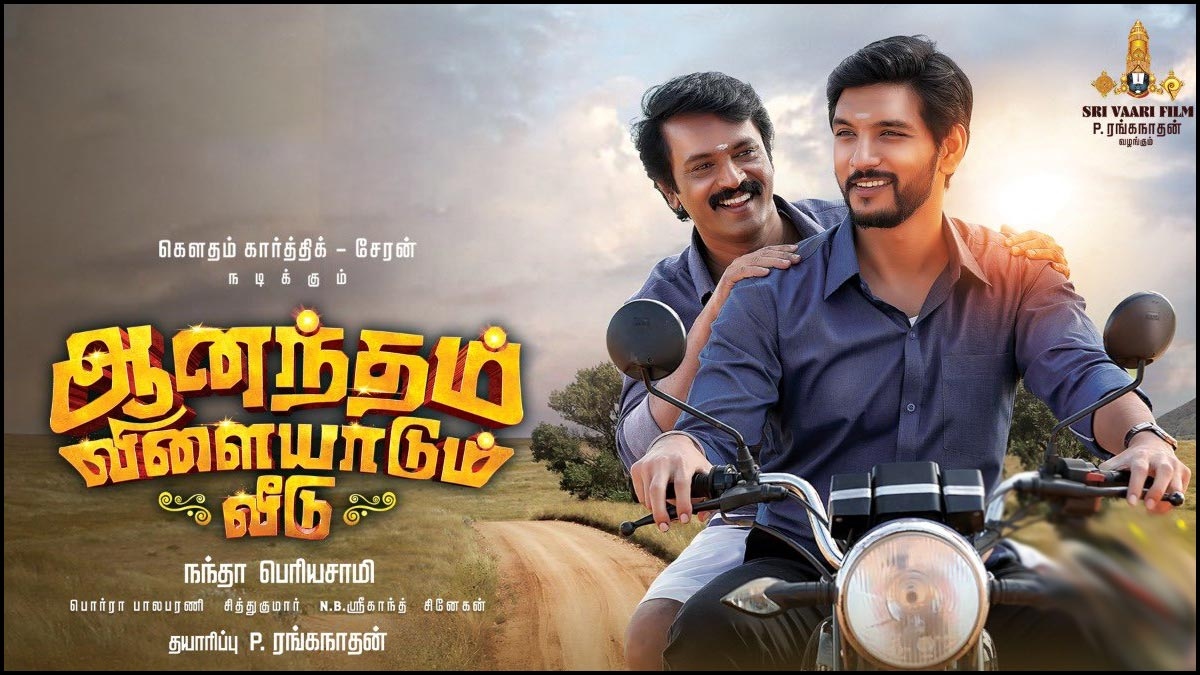 What works best in 'Anandham Vilayadum Veedu' are the scenes that show family bonding which could strike a chord with a section of movie goers.   Though cliched the backstory of Shivatmika and the decision that Saravanan's sister takes for her are some of the melodramatic moments that are okayish.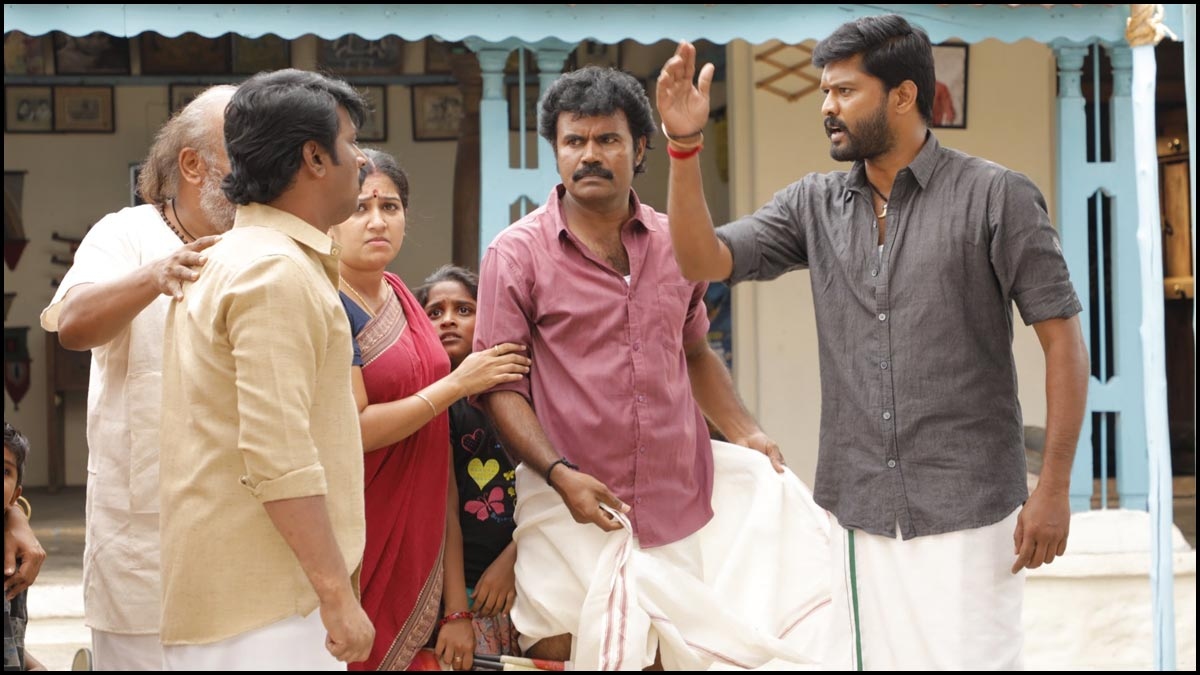 On the downside the way the screenplay is handled similar to daily serials causes doubt that the maker is the writer of the much hyped 'Rashmi Rocket'.
Technically the cinematography, music and editing are on par with the demands of the script.   Producer P. Ranganathan deserves a pat on his back for bankrolling a film with a strong message.  Director Nandha Periyasamy's intention of providing a clean family entertainer deserves praise but his execution leaves a lot to be desired.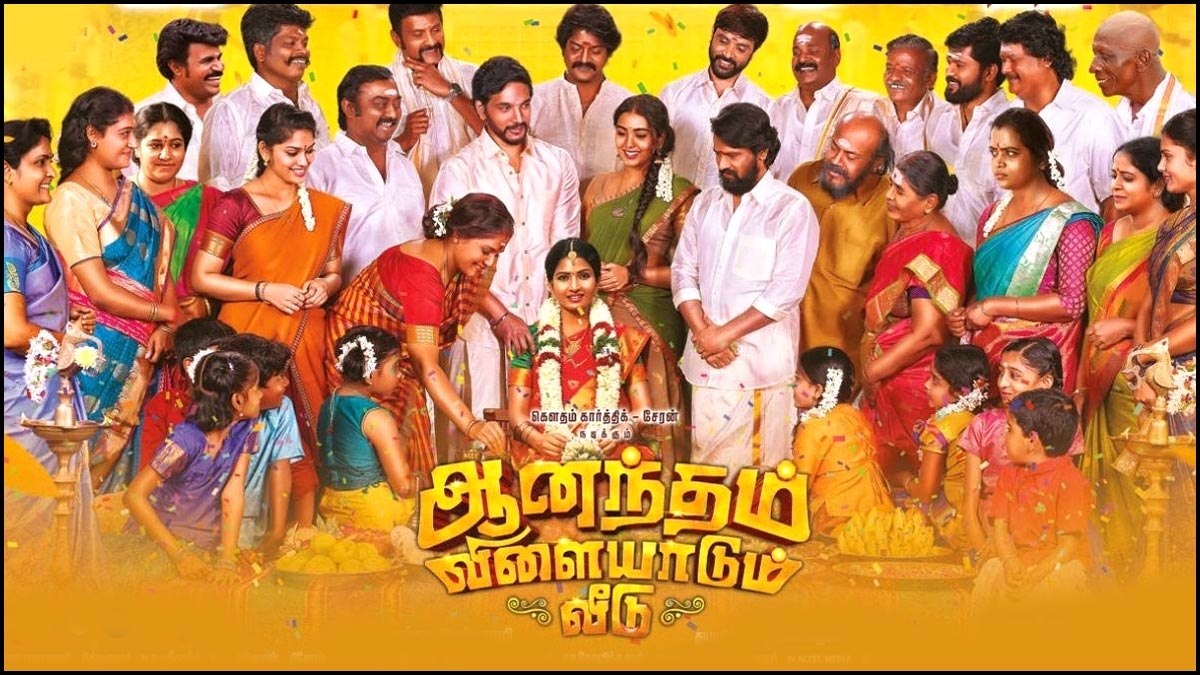 Verdict : Go for this one if you fancy family based films and are not too demanding.
Rating: 2.5 / 5.0
Showcase your talent to millions!!
Write about topics that interest you - anything from movies to cricket, gadgets to startups.
SUBMIT ARTICLE
More
తెలుగు Movie Reviews
Kabzaa
Phalana Abbayi Phalana Ammayi
CSI Sanatan
Anger Tales
Kranthi
Organic Mama Hybrid Alludu