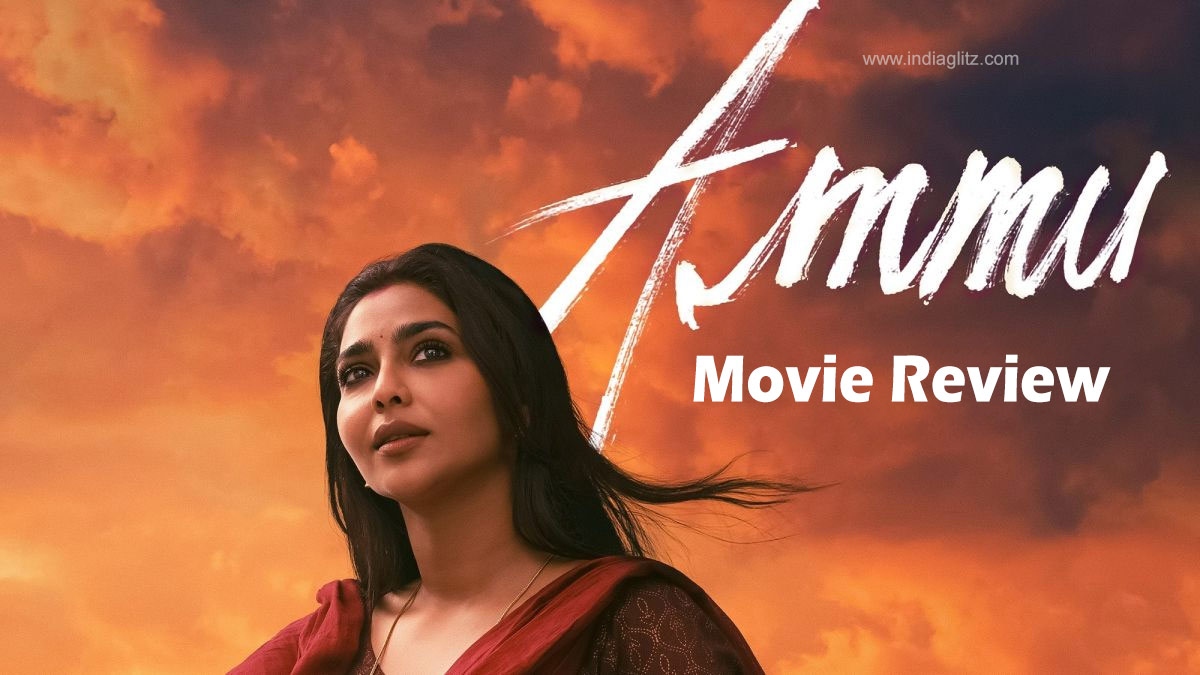 'Ammu' is currently streaming on Amazon Prime Video. In this section, we are going to review the straight Telugu film.
Story:
Ammu (Aishwarya Lekshmi) and Circle Inspector Ravi (Naveen Chandra) are neighbours. They get married in an arranged marriage set-up. Ravi at first behaves like a husband of many a woman's dreams. But soon, differences crop up between the two when he starts behaving aggressively in an erratic and sudden manner. Ammu is clueless about the inexplicable change in Ravi. What does she now decide to do? Will she divorce him? Or, does she have some other plan up her sleeve?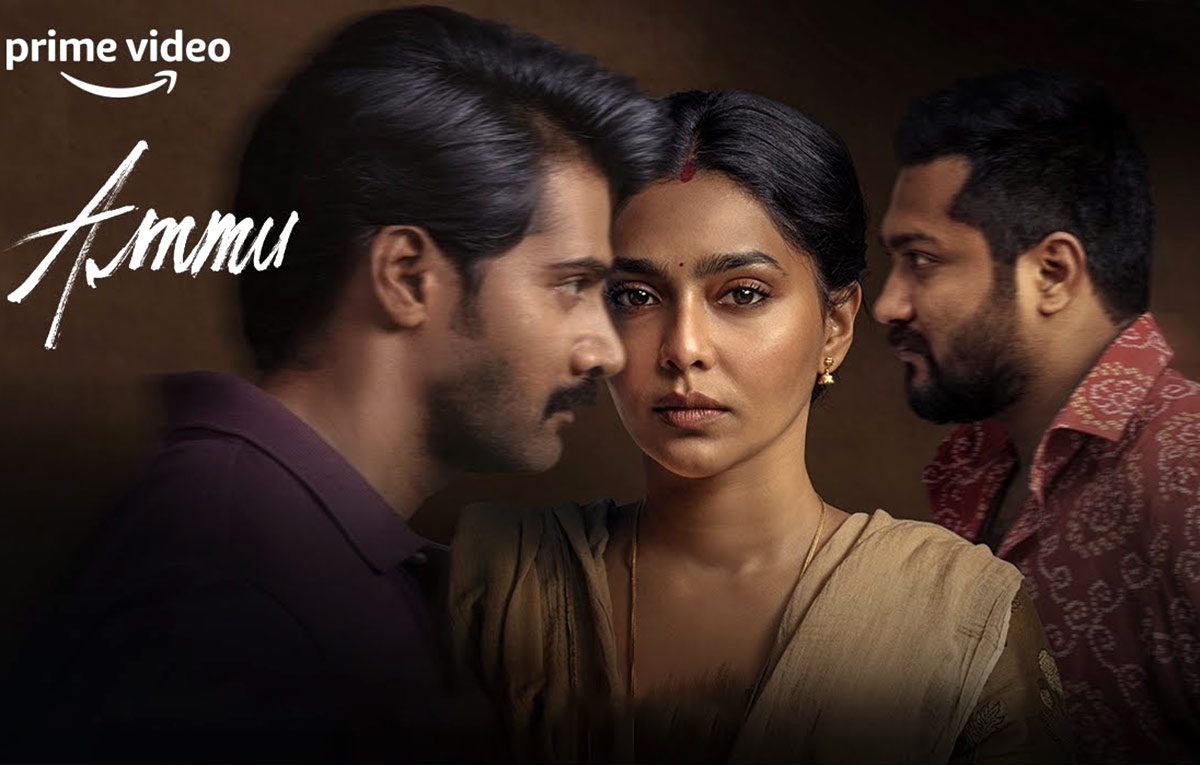 Analysis:
Writer-director Charukesh Sekhar pens a routine premise that would have excited a Dasari Narayana Rao or a Kodi Ramakrishna in the 1980s. But the spin that comes midway into the film can excite only a Karthik Subbaraj, the Tamil filmmaker who is Ammu's producer.
'Ammu' is proof that even a run-of-the-mill premise can give rise to an unpredictable story. In the Hindi film 'Gehraaiyan' (streaming on Amazon Prime Video), the premise is ordinary but the feverish twists and turns keep the lovers of domestic neo-noir thrillers excited. 'Ammu', too, works only if you are not someone who would expect a maudlin.
Bobby Simha plays a convict who has served years of a prison sentence. He is an enfant terrible who enters the Ammu-Ravi duo's calculus in an unexpected, surreal way. The tone of the second half undergoes a change with his arrival. Although someone familiar to the Telugu audience would have been more satisfying, Simha is a talent we can't ignore.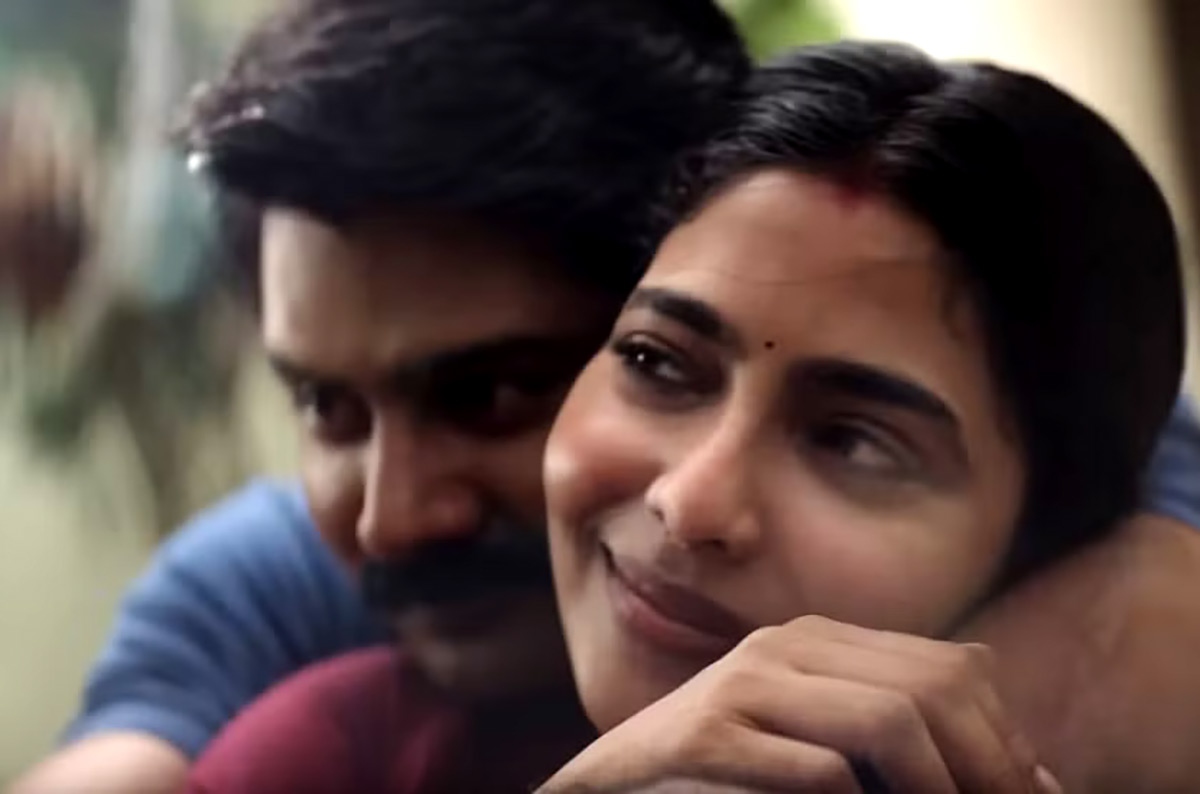 Aishwarya Lekshmi of 'Godse' and 'Jagame Thantram' fame is the soul of the movie. She deftly plays her complex role with clarity. Naveen Chandra was boring in films like 'Ranga Ranga Vaibhavanga'. As a dangerous husband whose whimsical ways are both infuriating and terrifying, he is very natural in 'Ammu'. Sathya Krishna as his colleague, Raghu Babu as a vagabond and others are good as well.
'Ammu' has been made in a non-commercial format. The semi-dark frames define its semi-raw sensibilities. It's also welcoming that the film doesn't fall back on lazy options. It's a relief that there is nobody there who is capable of changing Ravi's heart - it's a relief because that would have been escapist in nature. Change of heart after a monologue happens only in the films of a Satish Vegesna or a Vamsi Paidipally. They don't happen in real life.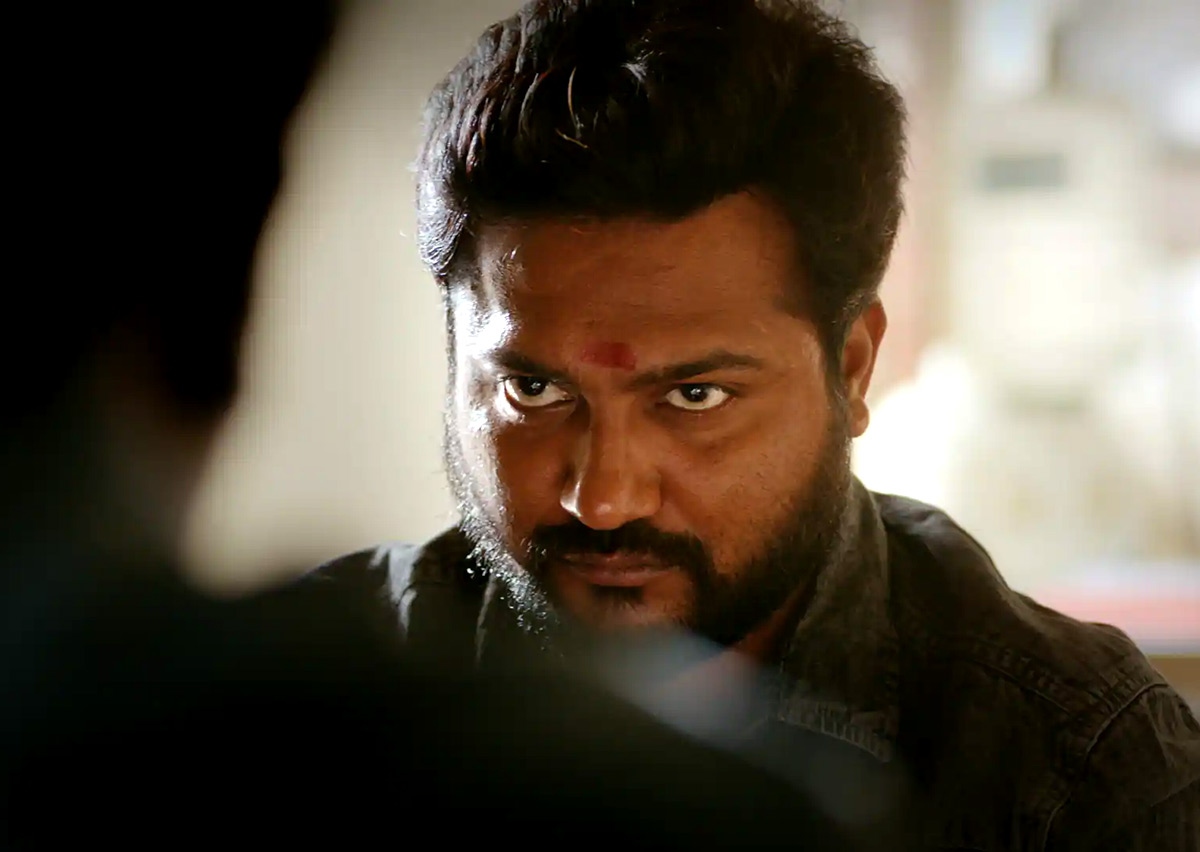 Of course, its another matter that a housewife will get to meet a convict on parole in real life in a convenient way. But then, 'Ammu' is not a true-blue thriller. It takes up a rare twist and builds an unlikely story around it.
Ammu's background music doesn't give any cues. The cinematography is adept.
Verdict:
'Ammu', at 136 minutes, makes for an engaging watch.
Rating: 3 / 5.0
Showcase your talent to millions!!
Write about topics that interest you - anything from movies to cricket, gadgets to startups.
SUBMIT ARTICLE
More
Telugu Movie Reviews
Calling Sahasra
Atharva
Animal
Kota Bommali P.S
Aadikeshava
Sound Party