An SS Thaman musical
Tuesday, November 6, 2018 • Telugu Comments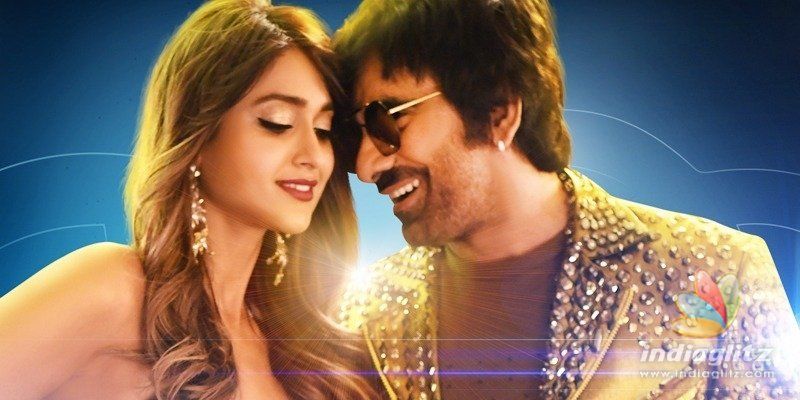 Two singles of 'Amar Akbar Antony' are out on Lahari Music.  Here we present their reviews.  The remaining numbers will be reviewed when they are released.
Kalala Kadhala
Singer: Harini Ivvaturi
Lyricist: Ramajogayya Sastry
The lyrics effectively express the longing of a woman, who misses the man of her life.  'Nuve leni kshaname chedu' and 'Kaneeru musirina naa kalaki' are two of the phrases that bring out her agony.  Ramajogayya Sastry's lyrics improve upon a beaten path.
SS Thaman gives a decent tune for the dark number.  It's not a totally new sound and is mainly a musical structure built upon an old foundation.  Singer Harini Ivvaturi's voice is striking and mellifluous.
Don Bosco
Singers: Sri krishna, Jaspreet jasz, Hariteja, Manisha Errabathini, Ramya Behra
Lyricist: Vishwa
Conceptually, the song is built around the heroine's character.  Vishwa liberally sprinkles English-language words and hones the song as a loud one replete with mediocre lines.  The verve in the voices of Hariteja, Manisha Errabathini and Ramya Behara is for all to see.  The male singers are good, too.  Thaman dishes out a rip-off.  Nothing home to write about the sound of the song.