'Aha Naa Pellanta' is streaming on ZEE5. In this section, we are going to review the eight-episode season of the latest Telugu-language web series.
Story:
The story is set in Rajamundry. Srinu (Raj Tarun) is humiliated when his bride Sudha (Dipali Sharma) elopes with her boyfriend on their wedding day. At his father's behest, Srinu migrates to Hyderabad. This is when Mahendra (Posani Krishna Murali), who is heartbroken for a reason, provokes Srinu to avenge his humiliation by ruining the peace of mind of the person responsible for his bride's elopement. And the person is Mahi (Shivani Rajasekhar).
Srinu, triggered by negative impulses, kidnaps Mahi. He and his two friends have to face the consequences of their foolhardy decision. The rest of the story takes the form of a comedy-drama with loads of rom-com and family moments.
Analysis:
Right from the start, director Sanjeev Reddy sets up the story in a comical fashion. Only the second and final episodes stay away from comedy. As a child, Srinu is haunted by his father's (played by Harshavardhan with restraint) insistence that he eschews girls and romantic feelings. As a behavioural deviation, Srinu grows up as someone who starts picking up quarrels with all and sundry. Does that explain why he kidnaps Maha? Maybe.
The slapstick humour built around bad luck afflicting Srinu's father whenever his son shows interest in a girl is not overdone. Aamani plays the typical housewife for whom TV serials are a big deal. By the time Srinu achieves marriageable age, he is notorious in the market, as comedian Bhadram (seen as a match-maker) puts it. The 'pelli choopulu' comedy is brief and funny. Raj Tarun shines in a variegated role that asks him to show his desperation while also bringing out his vulnerability/sense of guilt in the later episodes.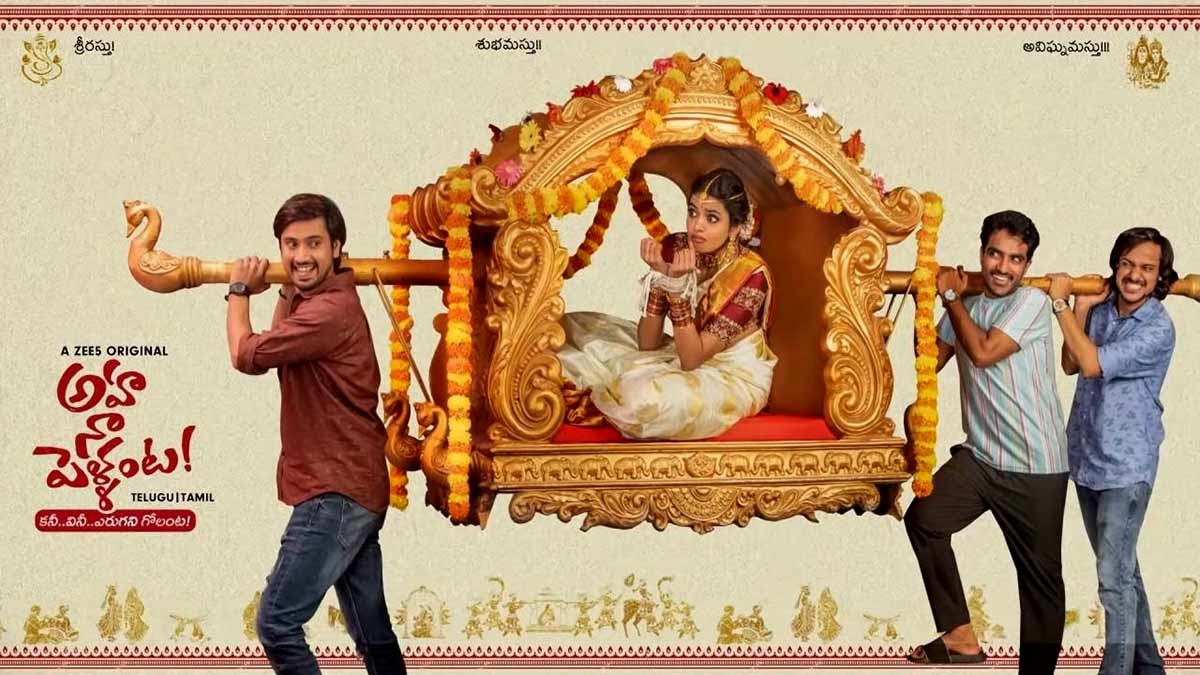 The show also goes deeper. The issue of parents thrusting their views upon their children is also brought out well. Shivani Rajasekhar's character makes flash-in-the-pan appearances at first. Right from the third episode, her character acquires prominence and has a meaty role as well. As a self-styled rifle shooter who is aggressive, she gets to play a non-bubbly and atypical character. Her scenes with Raj Tarun, Madhunandhan and others are impressive because of her timing.
The characterizations are also informed by reasonable depth. Raj Tarun's character says he can't hide anything. There is a mother who says life doesn't end with a cancelled wedding. The banter over booze with friends is not too much either. Posani Krishna Murali, who gets to play a grey but fun character, is adequate.
The series also presents the narrative that men are at the receiving end of woman's insensitivity in a lot of settings. As if on cue, Shivani's character is introduced as someone who believes women have to be unpredictable so that men are careful with them in a relationship. Raghu Karamanchi's CI character makes us wonder if there is going to be a prominent crime angle to the story.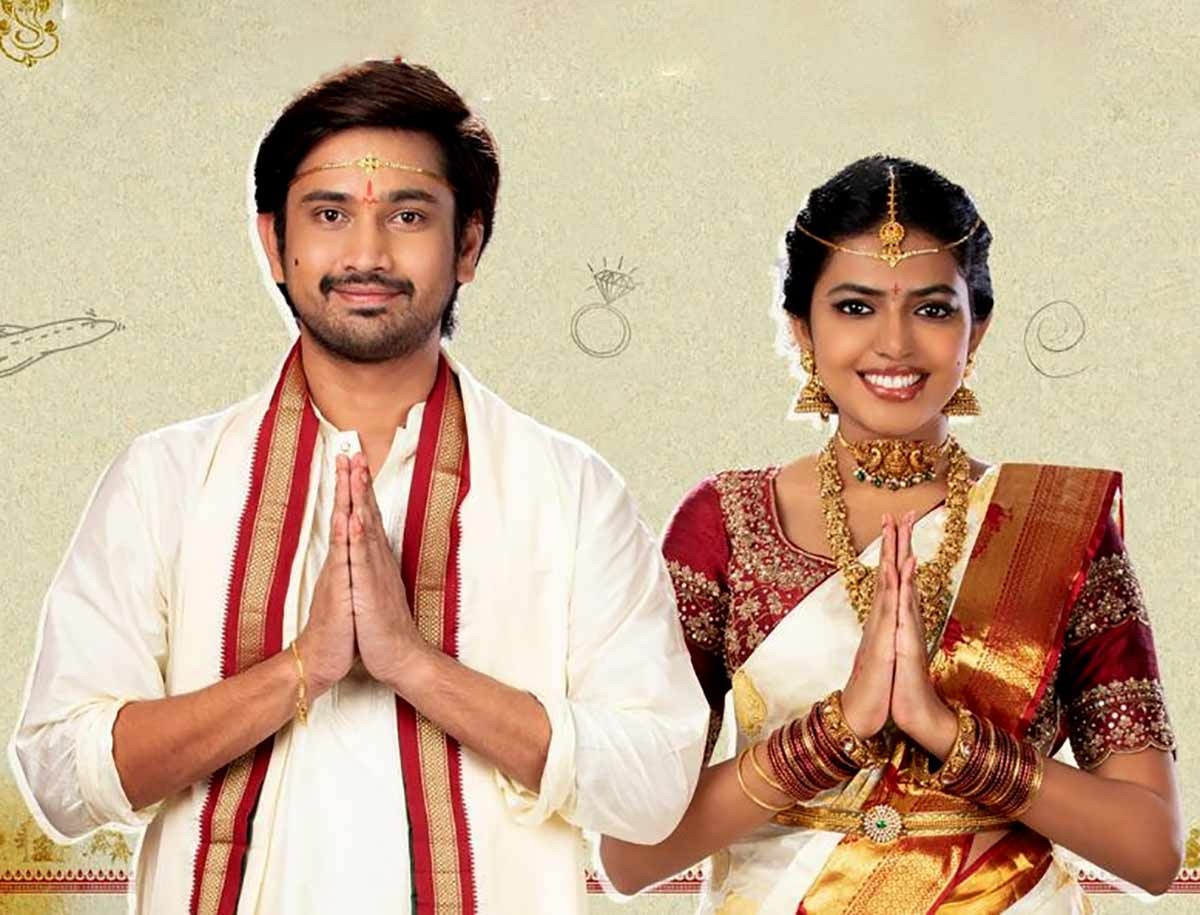 The narration does meander at times, but the situations keep us hooked nevertheless. The eight episodes come with the right running time, with just one of them running into 40 minutes. The rest of them, barring the titles, are hardly 30 or 25 minutes long. Madhu Reddi's editing is a plus.
The cinematography (by Nagesh Bannell and Ashkar Ali) is complemented by Pavan's chirpy background music. Judah Sanhy's songs don't interrupt the flow. Kalyan Raghav's dialogues are effective. Getup Srinu, Thagubothu Ramesh, Rajkumar Kasireddy and Mohammad Ali Baig are also seen.
Verdict:
'Aha Na Pellanta' is a good time-pass watch with situational humour and non-melodramatic family drama as its prime elements. Watch it!
CAST & CREW
Cast: Raj Tarun, Shivani Rajashekar, Harsha Vardhan, Aamani, Posani Krishna Murali, Mohammad Ali Baig, Madhunandan, Raghu Karumanchi
Director: Sanjeev Reddy
Screen Play: Sheik Dawood G
Writer: Kalyan Raghav Pasapula
Music: Judah Sadhy
Cinematography: Nagesh Banell, Ashkar Ali
Producer: Rahul Tamada, Saideep Reddy Borra
Production: Tamada Media
Showcase your talent to millions!!
Write about topics that interest you - anything from movies to cricket, gadgets to startups.
SUBMIT ARTICLE
More
Telugu Webseries Reviews