Nivin"Pookal Panineer" Nostalgic but not catchy .
Friday, January 22, 2016 • Malayalam Comments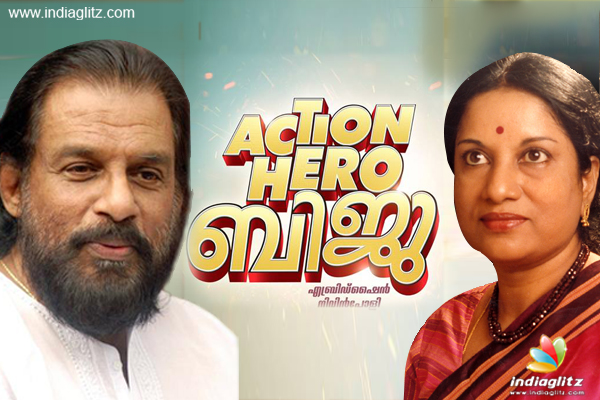 The first audio song from 'Action Hero Biju' starring Nivin Pauly in the lead has been released. The song titled "Pookal Panineer" has been sung by maestros Yesudas and Vani Jayaram. The song has been composed by ace musician Jerry Amal Dev. There is an old world charm to the song with a mellifluous rhythm.
However, in spite of the confluence of such music greats, the music fails to be catchy and inventive. That classic feel is absent. The "Oolanjali" feel from '1983' is quite absent in this song. The melody is not heart-wrenching for the listeners to make you listen to it again and again. It is curious how the video has been shot for this song with Nivin Pauly. The song in the context of the movie will have to watched out for.