A Judah Sandhy album
Saturday, May 11, 2019 • Telugu Comments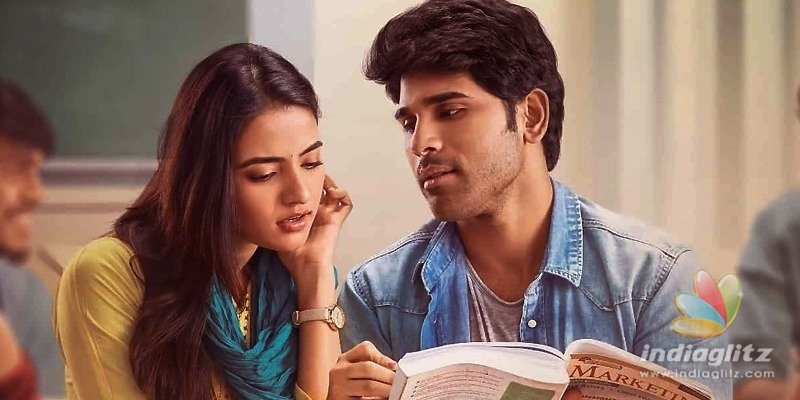 The first single from 'ABCD' is out.  The album has its music composition by Judah Sandhy, a Sandalwood musician.  All songs in the movie will be released by Madhura Audio.
Mella Mellagaa
Singers: Sid Sriram, Aditi Bhavaraju
Lyrics: Krishna Kanth
Krishna Kanth's lyrics are easy to understand and come with breezy poetry.  The line 'Nimishalu rojulai, nilichenu chethilo' takes the cake.  The much-happening Sid Sriram changes his style here and dumbs down Sid-fication and it's good in itself. Aditi Bhavaraju's voice is striking.  The music lends itself to dance moves and comes with a lot of rhythms.
America Naa America
Singers: Benny Dayal and Sanjith Hegde 
Lyricist: Bhaskarabhatla 
The song possesses a remarkable tempo.  The way it starts out with a high pitch, it's intense while also reflecting the protagonist's light-hearted take of bad things.  The lyrics are creative, especially the line pertaining to how destiny has launched into a dustbin.  The American-born desi's woes with queues is a commentary on the quality of service delivery in India.  The singers do a stellar job.  All in all, a pleasing song.  
ABCD
Singer: Judah Sandhy
Lyricist: Judah Sandhy
The English-only song is inspired.  The singer-lyricist does an able job, stuffing the number with his fresh energy.  Working as a hero introduction song, the title track fits the bill as the opening number of the album.  The snazzy beats can have you humming.
Celebrity
Singer: Rahul Sipligunj
Lyricist: Bhaskarabhatla
Somewhere, the tune resembles a song from Pawan Kalyan's 'Bangaram'.  Don't know if it's Sirish's way of giving a tribute to the Power Star.  By and large, the song is bland and familiar.  Good picturization can redeem it.  The singer's raw voice lends to it a folkish vibe.  A situational song, it can take the story forward.
Muntha Kallu
Singer: Tirupathi Jaavana 
Lyricist: Tirupathi Jaavana
Kollywood and perhaps Mollywood as well have tried various shades of the tune in the past.  The instruments deployed lend a realistic touch to the spontaneous dance of the characters.  The singer takes care also of lyrics, too, doing a fine job with both.  Much will depend on how well the Mega hero can pull off this song that has a massy ring to it.
Verdict:
'Mella Mellaga' and 'America Naa America' are the best songs.  Others (barring 'Celebrity) are decent, too.  More than the lyricists, the singers do a praiseworthy job.
Rating: 3/5