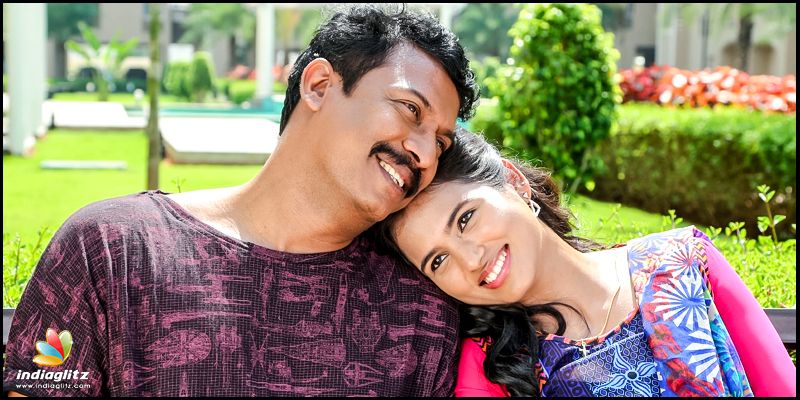 Aan Devathi - Messages to middle class couples
Samuthirakani the "Messenger" hero of Kollywood and Thamira the director of Shankar's 'Rettai Suzhi' have come together for a moralistic tale on the husband wife relationship in the modern era.  Is the audience ready for the all out attack on all things modern remains to be seen.
The film opens with Elango (Samuthirkani) teaching a group of children what is "Good Touch" and "Bad Touch".  Cut to the story Elango with his six year old girl child Athira (Baby Monica) is in the streets hunting for a place to stay and the flashback shows that his wife Jessy an IT worker had shown the door to him keeping her son.  He had been a house husband while the wife was the bread earner and the inevitable ego clashes caused their seperation  The rest of the story deals with how the wandering father and daughter find help from genuine people and come up in life while the wife falls into misfortune and gets caught in a dangerous situation from which she is saved by you guessed it.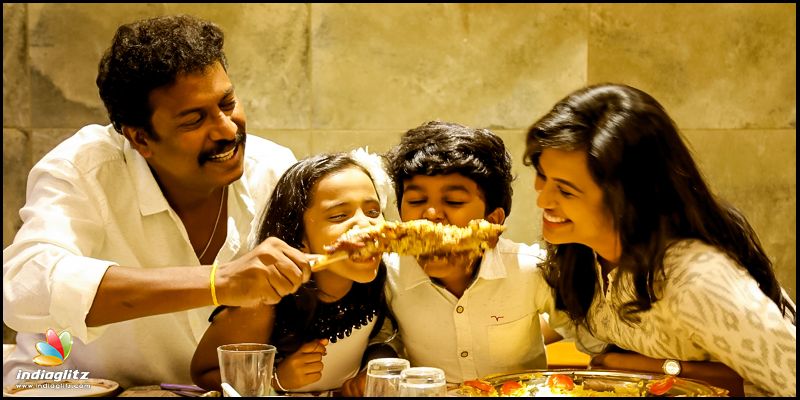 Being the carrier of messages to women and the modern society at large is nothing new for Samuthirakani and he is on auto pilot most of the time excepting the scene in which he tries to distract the little girl from a copulation occurring close to them in a sleazy lodge.  He also gets a chance to be comical in the scenes in which as a house husband he is flirting with neighbour aunties   Ramya Padian who already proved her amazing talents as an actress in 'Joker' carries off a mature role with ease.  She displays the perfect body language of a career driven middle class woman and a mother of two who is blind to everything around her except her ambitions.  Ramya's character however goes for a toss when she places her career over her girl child getting sexually assaulted by a colleague.   Harish Peradi is truly menacing as the loan shark who goes to extreme indecencies to threaten his female victims.  Among the two children Kavin is natural in his acting while Monica who plays his twin gets to mouth dialogues that are not appropriate to her age.  Radha Ravi, Suja Varunee, Kaali Venkat, Aranthangi Nisha and Abhishek fit the bill for the rest of the characters.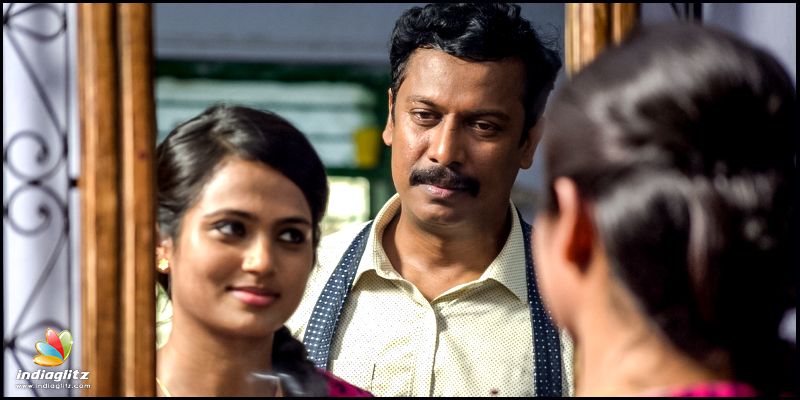 Though there are innumerable messages in 'Aan Devathai' from what food to eat to the plight of farmers to how a woman should behave the take home one is that the middle class should not fall prey to credit card, home and personal loan offers which could get them in real big trouble.  Apart from the preachiness the film does move at a neat pace.
On the downside 'Aan Devathai' has nothing new to offer and its core them that both the parents should not have a career is hardly practical in the current world and the film does not convince with its argument.  A title card says the film is inspired by Will Smith's 'Pursuit of Happyness' but while that one is the tale of how the homeless man starts life from scratch and builds a business empire, this one only has bits and patches of the struggle and prefers sermonizing to depiction.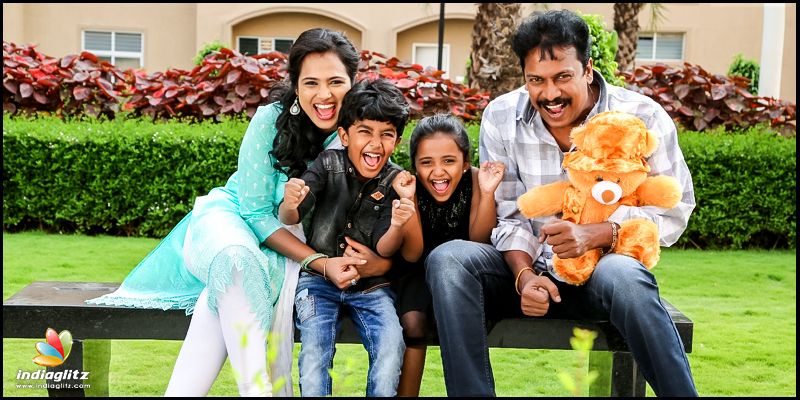 On the technical side Ghibran's background music, Vijay Milton's camerawork and Kasi Viswananthan's editing are above par and if one could sit through the film the credit lies with these three.  Thamira has attempted a mix of 'Pursuit of Happyness' and 'Life is Beautiful' to a family drama which works only to a certain extent.
Verdict : Go for this clean family drama loaded with messages with some fine performances from the lead pair.
Rating: 2.5 / 5.0
Showcase your talent to millions!!
Write about topics that interest you - anything from movies to cricket, gadgets to startups.
SUBMIT ARTICLE