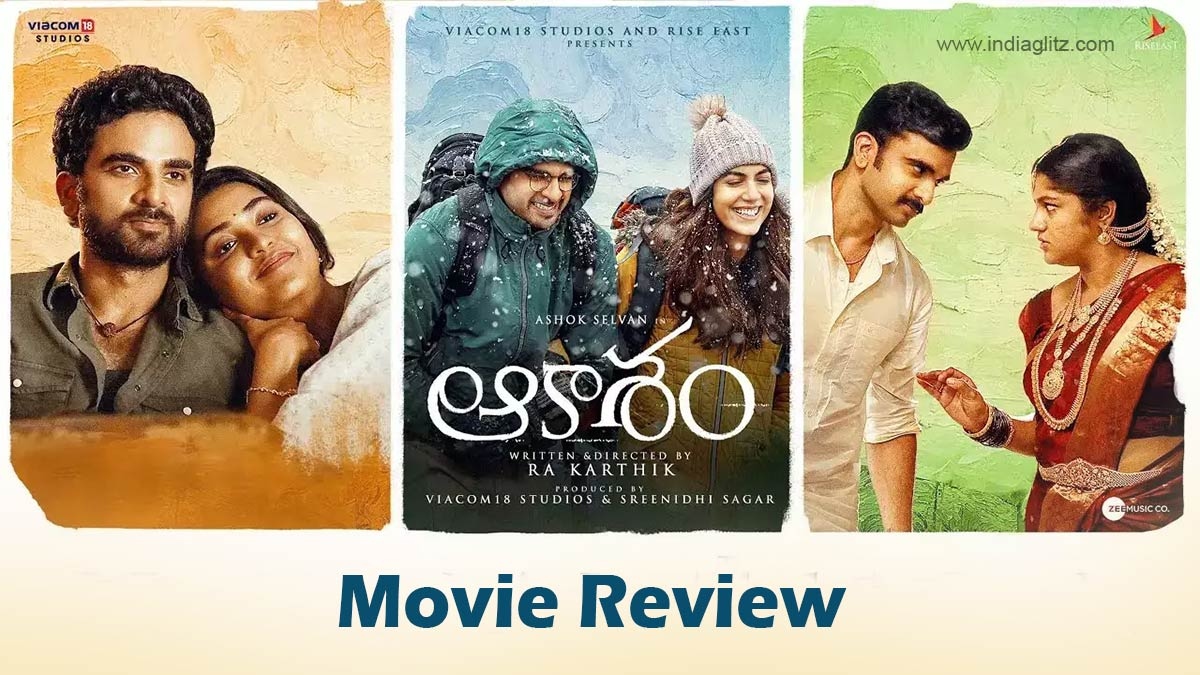 'Aakasam', dubbed from 'Nitham Oru Vaanam' (Tamil), hit the screens this Friday. In this section, we are going to review the movie.
Story:
Arjun (Ashok Selvan) is a HR manager in a company. He suffers from Mysophobia whereby he is an introvert with a penchant for strict rules. His wedding gets called off just a few hours before the schedule after the bride walks out on him. Naturally, Arjun is devastated. A psychiatrist (Abhirami) makes him read a journal containing her short stories - no prizes for guessing that the stories are going to have a tragedy or two embedded into them.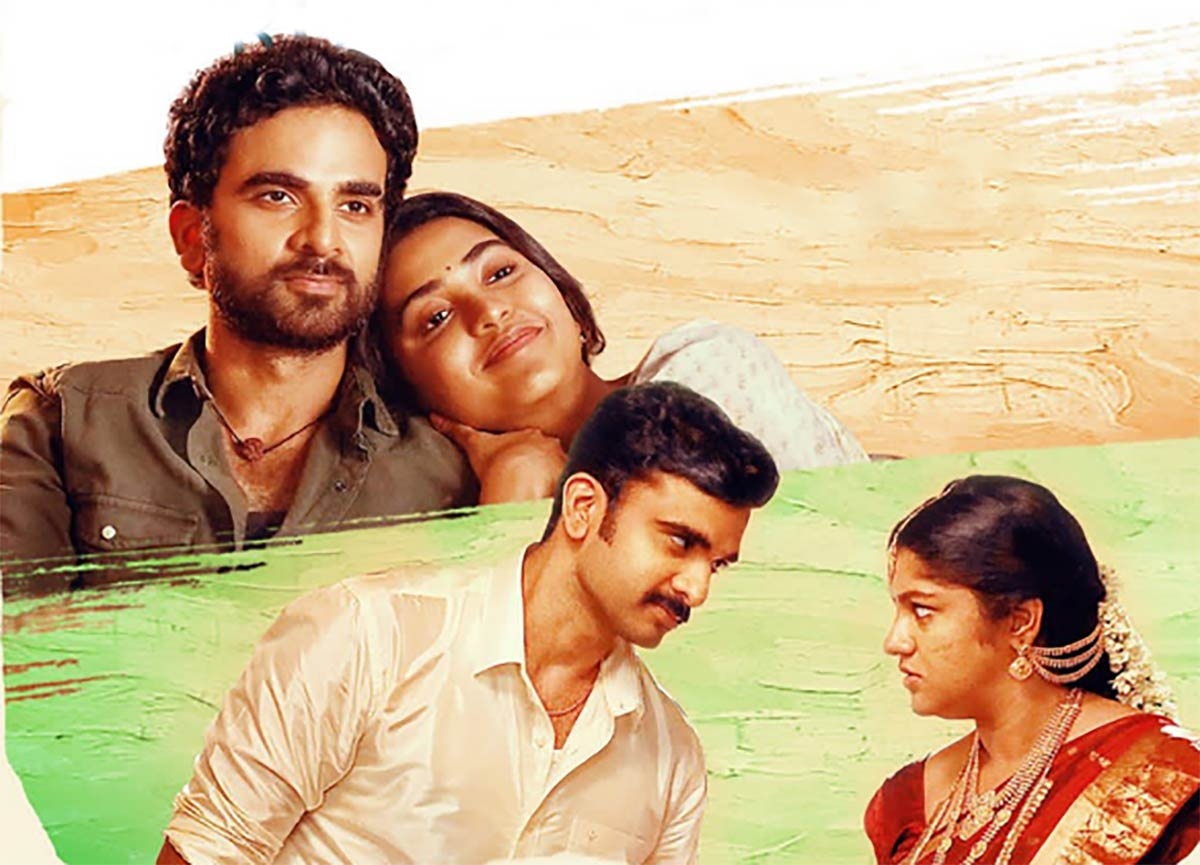 The first story is about the love track between a basketball-loving college girl Meenakshi (Shivathmikha Rajashekar) and a good-hearted ruffian Veera (Ashok Selvan again, since it is a face as imagined by Arjun). Just when their life takes a happy route, a tragedy strikes. The next story is about a village girl named Mathi (Aparna Balamurali) who wants a love marriage and runs away from home every time her father fixes an alliance for her. On one such occasion when she is running away, she meets Prabha (Ashok Selvan, again). This time, too, tragedy strikes.  
Arjun wants to know what happened to the individuals in the stories. He decides to travel to Kolkata and Bhubaneshwar with a stranger named Shubha (Ritu Varma).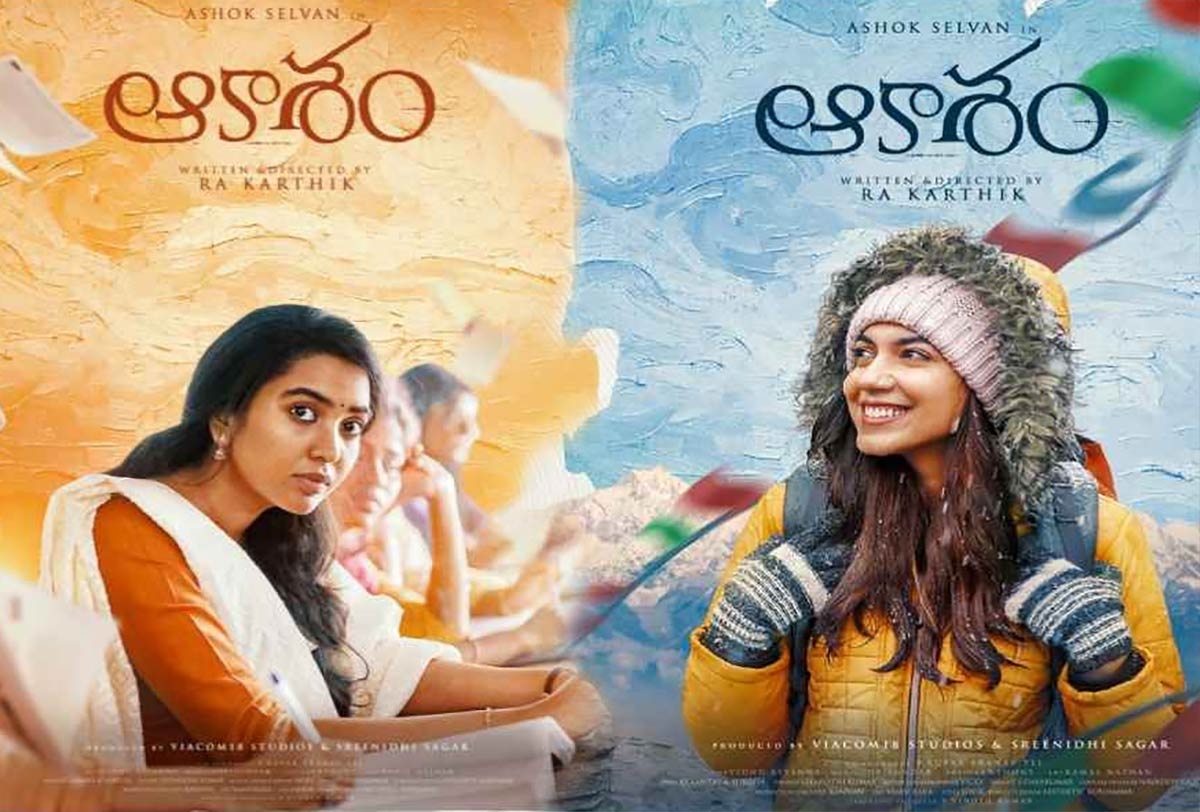 Analysis:
'Aakasam', directed by Ra Karthik, is a template film with convenient plot turns that are passed off for twists. In travel/coming-of-age films, the male protagonist's heartbreak will be followed by other characters facing bigger tragedies. This film too sticks to the routine.
The male protagonist invariably ends up coming across a sweet woman in such movies. This sweet woman is a good-natured backpacker who enjoys travelling, readily befriends our dude in distress, gives him a shoulder to cry on, charms him with her spirited nature, and proves to be fun-loving at every turn. She also doesn't want anything in return. If you are someone who believes that we are most likely to meet the nth bitter person after a heartbreak, you will find films like 'Aakasam' unintentionally escapist.
In films like this one, it is as if the male lead is damn lucky to have had a heartbreak. Had it not been for Arjun's wedding being called off, he wouldn't have met the best girl in life. Calling it slice-of-life cinema is a bit rich.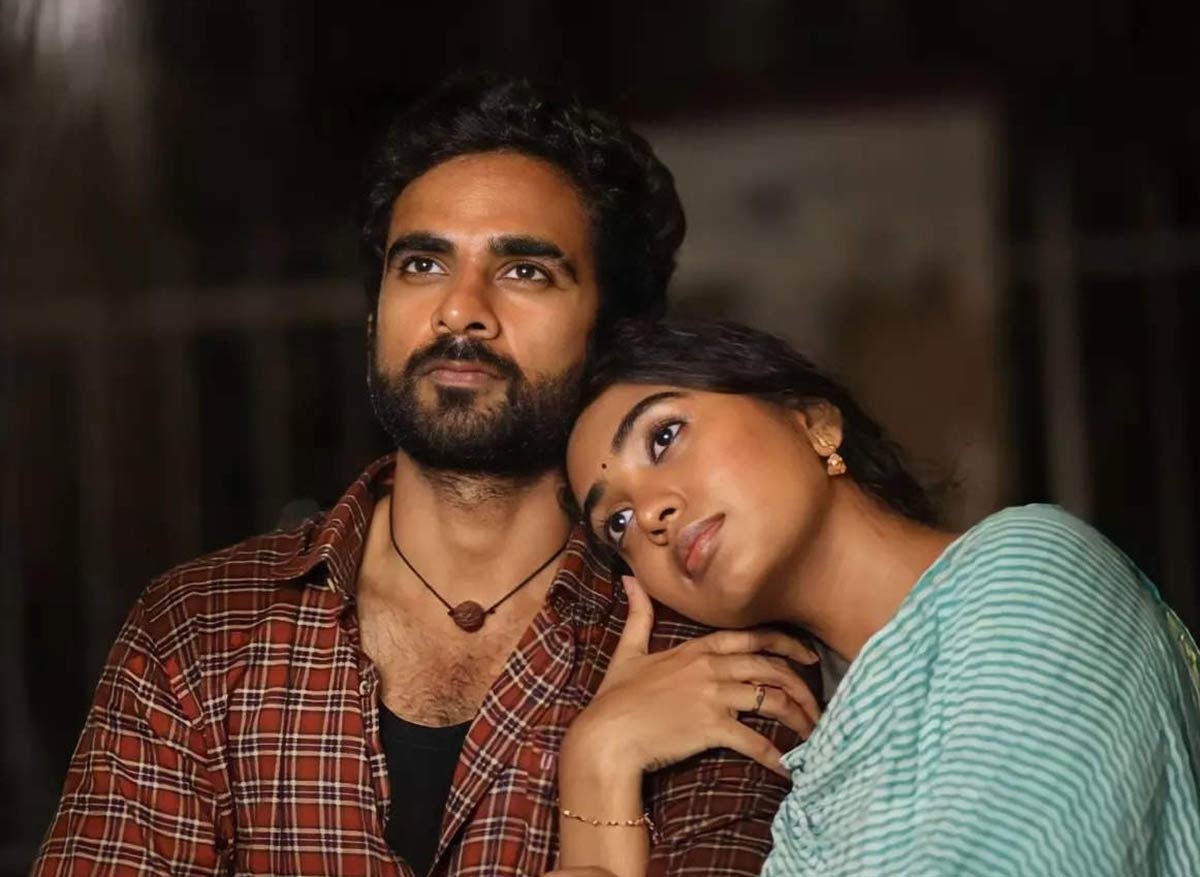 'Aakasam' also injects the usual elements in the form of a character suffering from a terminal illness, a shattering tragedy, a widow, a sports career, so on and so forth.
What makes 'Aakasam' a timepass watch is the fact that it gets its technical aspects and performances right. All actors are natural performers. Azhagamperumal, Kaali Venkat and others are also seen.
The production values are alright. Vidhu Ayyana's camera portrays Pollachi, Kolkata, Manali and other places aesthetically. Gopi Sundar's songs are pleasant on the ears while Tharan Kumar has enriched the scenes with his background score.
Verdict:
'Aakasam' is a watchable film despite its convenient plot points and lazy ideas.
Rating: 2 / 5.0
Showcase your talent to millions!!
Write about topics that interest you - anything from movies to cricket, gadgets to startups.
SUBMIT ARTICLE
More
தமிழ் Movie Reviews
Conjuring Kannappan
Annapoorani
Kuiko
80s Buildup
Chevvaikizhamai
Jigarthanda DoubleX