A GV Prakash Kumar Musical
Tuesday, March 10, 2020 • Telugu Comments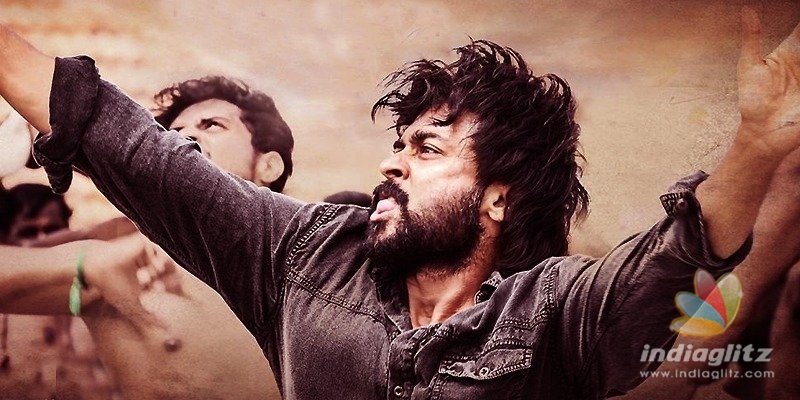 Two songs from 'Aakaasam Nee Haddhu Ra' are out, on Sony Music South.  Here are their reviews.  The other songs will be reviewed as and when they are out.
Sithramaina Bhoomi
Singers: Rahul Sipligunj, Revanth
Lyrics: Rakendu Mouli
The song is stuffed with socially-conscious lyrics that crusade against birth-based caste discrimination in a less-than-heavy language.  Rakendu Mouli's lyrics convey the Tamil original's meaning seamlessly.  Rahul's voice, joined by Revanth's, adds a raw texture to the song.  GV Prakash Kumar uses the drums to a foot-tapping effect.  Despite its stark Kollywood-esque flavour, the song is enjoyable.
Pilla Puli
Singers: Anurag Kulkarni, Harish Sivaramakrishnan
Lyrics: Ramajogayya Sastry
As irreverent romantic songs go, 'Pilla Puli' is one of the best in recent times.  The beats are addictive, the focus of instruments is unflinching. Sastry's lyrics are at their imaginative best.  The line 'Nee nuduti samatallo kunkaala bottalle, thadavali naa kala' has a very striking ring.  The singers - Anurag and Harish - do a splendid job, with the former bring to the table a somewhat pounding streak.  This might turn out to be the album's best song.