A Hiphop Tamizha Musical
Wednesday, March 3, 2021 • Telugu Comments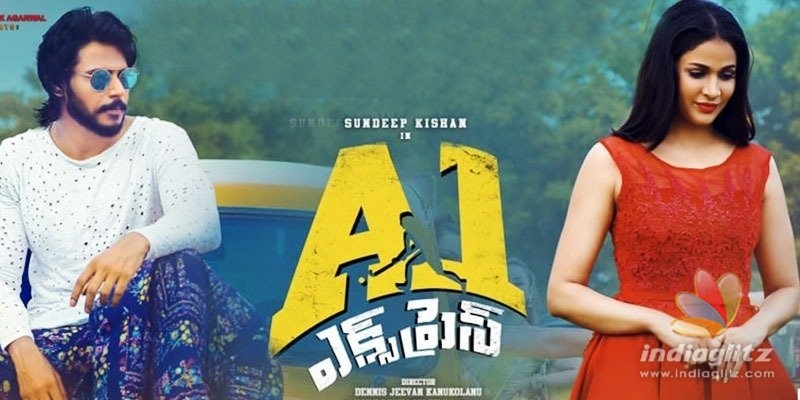 The first single from 'A1-Express' is out, on Think Music India.  Here we present its review.  The other songs will be reviewed as and when they are out.
Single Kingulam
Singer: Rahul Sipligunj
Lyricist: Samrat
Conceptually, the song is about the romantic aspirations of eligible bachelors who are yearning to unsingle themselves.  Samrat's lyrics are filled with rhyming words, borrowed liberally from English.  Rahul Sipligunj brings in a flavour of the local, sexing up the colloquial lines.  Hiphop Tamizha's music is peppy.
Amigo
Singer: Inno Genga
Lyricist: Ramajogayya Shastri
Genga's voice lends the song a pronounced peppy feel. The slow burn song allows for some slow-paced dance moves as well. The lyrics bring out the sense of joy and wonderment of a fanboy finding a place in the heart of his idol. The tune clicks to an extent, although it would have been better to allow the lyrics a breathing space.
Veedhikoka Jaathi
Singers: Roll Rida, Yogi Sekar
Lyricist: Ramajogayya Shastri
This is the kind of song where Ramajogayya becomes Suddala Ashok Teja for a change. Delivered as rap, the lyrics bring out the angst of the faceless victim of the compromised system. The lines throw questions at the people, too. Roll Rida is on a roll. Rap as a genre for a sports-based film is interesting. Hiphop Tamizha goes for an unrestrained, adrenaline-filled musical set-up.
Telavaarutunte
Singer: Suswaram Anirudh
Lyricist: Kittu Vissapragada
For a romantic song, 'Telavaarutunte' is pretty racy, which is in keeping with the genre of the film. Going by the visuals, Hiphop Tamizha lent the tune in such a way that the male lead gets to indulge in some dance moves. Kittu Vissapragada's lines are imbued with a dose of naughtiness. Suswaram Anirudh's voice is refreshing.