'9 Hours', starring an ensemble cast, is currently streaming on Disney+Hotstar. Here is our review of the thriller.
Story:
This period crime thriller is set in the mid-1980s Hyderabad.
A crest-fallen jailor named Vishwanath (played by yesteryear cine hero Vinod Kumar) has fallen into a debt trap. He is facing an immense financial crisis. To bail himself out of the mess he has found himself in, Vishwanath fields a set of prisoners to rob a bank in collaboration with a smart convict (played by Ajay). What follows is a roller-coaster ride of thrills and subterfuge when the robbers hold siege to a bank branch in Hyderabad's Koti with customers trapped inside. More than a dozen lives are at stake inside the bank. The prisoners turned robbers have got just 9 hours to successfully execute the plan.
It is now up to two upright cops (Taraka Ratna and Banerjee) to prevent the hostage crisis from becoming a humanitarian crisis.
Analysis:
The web series under review is an adaptation of Telugu novelist Malladi Venkata Krishna Murthy's suspenseful novel 'Tommidi Gantalu'. Director Krish Jagarlamudi, who is a lover of Telugu literature, is the series' show-runner.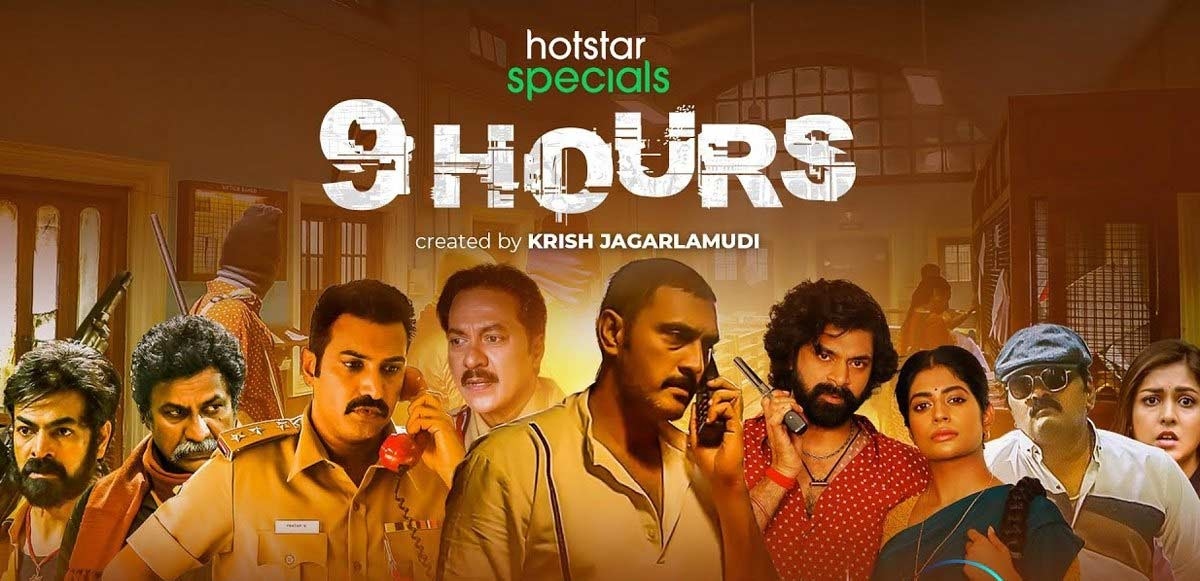 Directors Jacob Verghese and Niranjan Kaushik tell a reasonably nail-biting story for the most part. At about 30 minutes each, the nine episodes represent what unfolds in different backdrops every passing hour. Vinod Kumar's track unfolds alongside the core track.
The theatre of action is the bank branch where three cut-throat robbers won't stop at anything. They know they are running out of time. They know a posse of cops is waiting outside to pounce on them. They know their lives will turn insufferable if they are caught. This self-awareness makes the robbers take desperate decisions and resort to questionable actions.
Madhu Shalini plays Chitra, a journalist who is at the crime scene to cover the sensational hostage situation. Her shifting equations with Taraka Ratna's character are well-told. Preethi Asrani and Ankith Koyya play adorable characters and bring out tender emotions in ominous situations. Besides the two, Sameer, Raj Madiraju, and a few others are also seen as hostages. The characters played by Monica Tavanam and Shri Tej have got nice arcs. Jwala Koti is outshined by Ravi Varma, whose rowdy behaviour is not straightforward.
The narration respects the web series format, with layers of suspense unfolding episode-wise. The last two episodes let action kick in; conversations/dialogues take a backseat.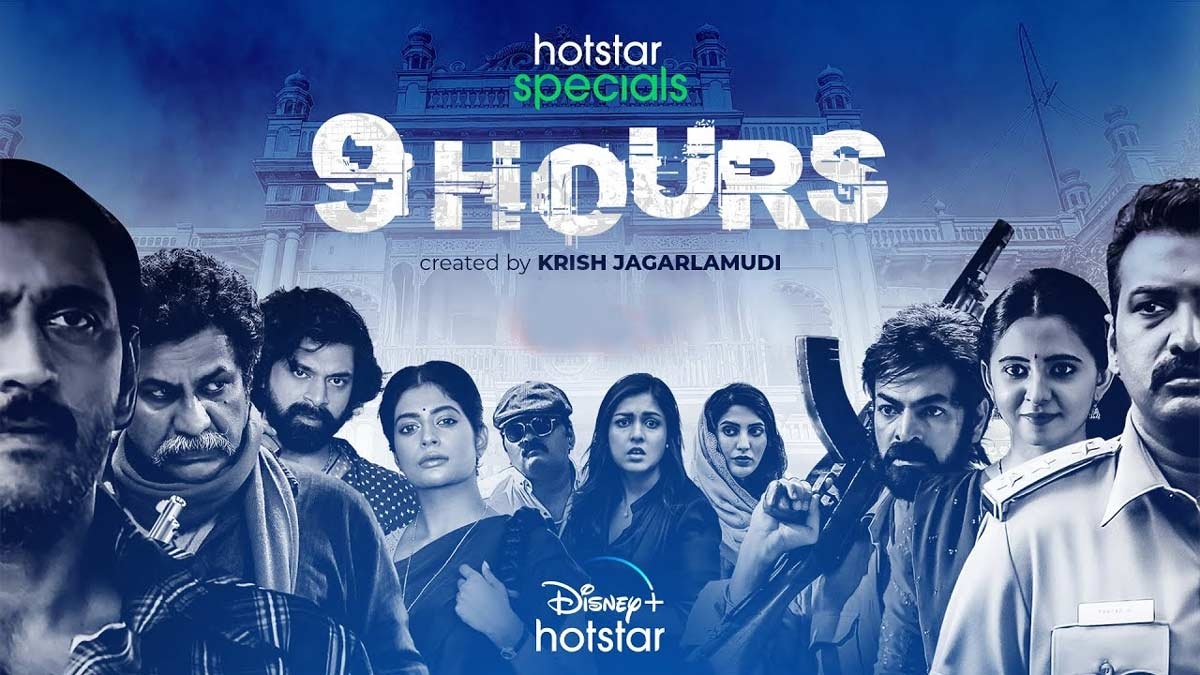 The pacing should have been more tight. Episodes #3 and #4 seem a bit bloated. The syndrome affecting all web series is that they are needlessly elaborate in the middle. Despite the obvious shortcomings of the web series format, '9 Hours' raises the bar. The multiple elements, the twists, the suspenseful narration keep us invested enough. The emotional strands are a highlight. It is also commendable that '9 Hours' doesn't relegate itself to the level of a routine police procedural. The police scenes are pretty tight, with the two main good cop characters seeming thoughtful.
Shaktikanth Karthick's background music lends a modish touch to the period setup. Manojh Reddy's cinematography is smart.
Verdict:
'9 Hours' is an engaging crime thriller. The series is for those who love both thrills and emotions.
CAST & CREW
Cast: Nandamuri Tarakaratna, Madhushalini, Ajay, Ravivarma, Vinod Kumar, Bhenarjee, Preethi Asrani, Ankith, Jwala Koti, Ravi Prakash, Sritej, Giridhar
Director: Jacob Verghese, Niranjan Kaushik
Writer: Jacob Verghese,Niranjan Kaushik
Music: Shakthi Kanth Karthick
Producer: Y Rajiv Reddy, Saibabu Jagarlamudi
Showcase your talent to millions!!
Write about topics that interest you - anything from movies to cricket, gadgets to startups.
SUBMIT ARTICLE
More
Telugu Webseries Reviews