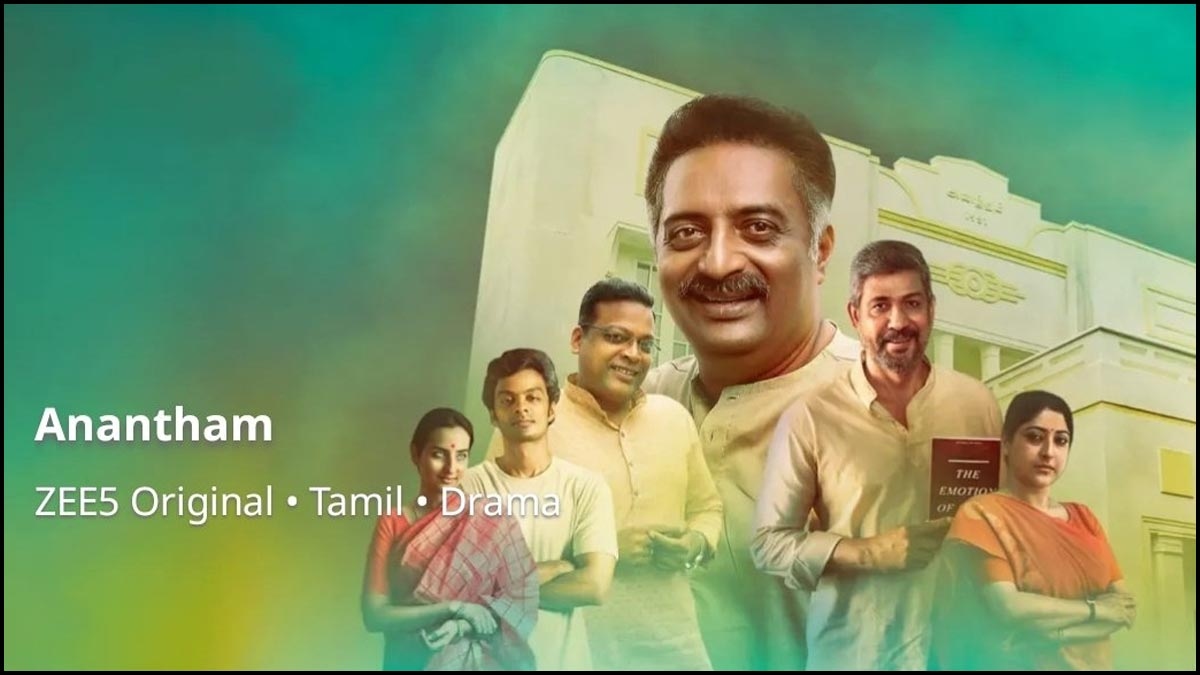 Anantham - A lovable joyride compiled of various strong emotions that ensures the watchers a comforting yet memorable watch.
'Anantham' is a hyperlink anthology web series written and directed by Priya V, a former assistant of the legendary director Mani Ratnam. The eight-episode show, streaming on ZEE5, has phenomenal actors in the cast including Prakash Raj, Sampath Raj, John Vijay, Amrutha Srinivasan, Vivek Prasanna, Lakshmi Gopalaswamy among the others. Let's see what works and what doesn't in the new series.
We have seen people narrating stories before but what if a house tells us stories of its residents. A house could have witnessed all kinds of people and emotions in its lifetime. That's what 'Anantham' does, it beautifully personifies the house 'Anantham' and tells us tales that are worth melting for. Ananth, a passionate writer and the estranged son of the house owner Venkatesan, returns to his family home after several years and unravels the mysteries and memories hidden in the house to pen the stories in a conventional way for his next book.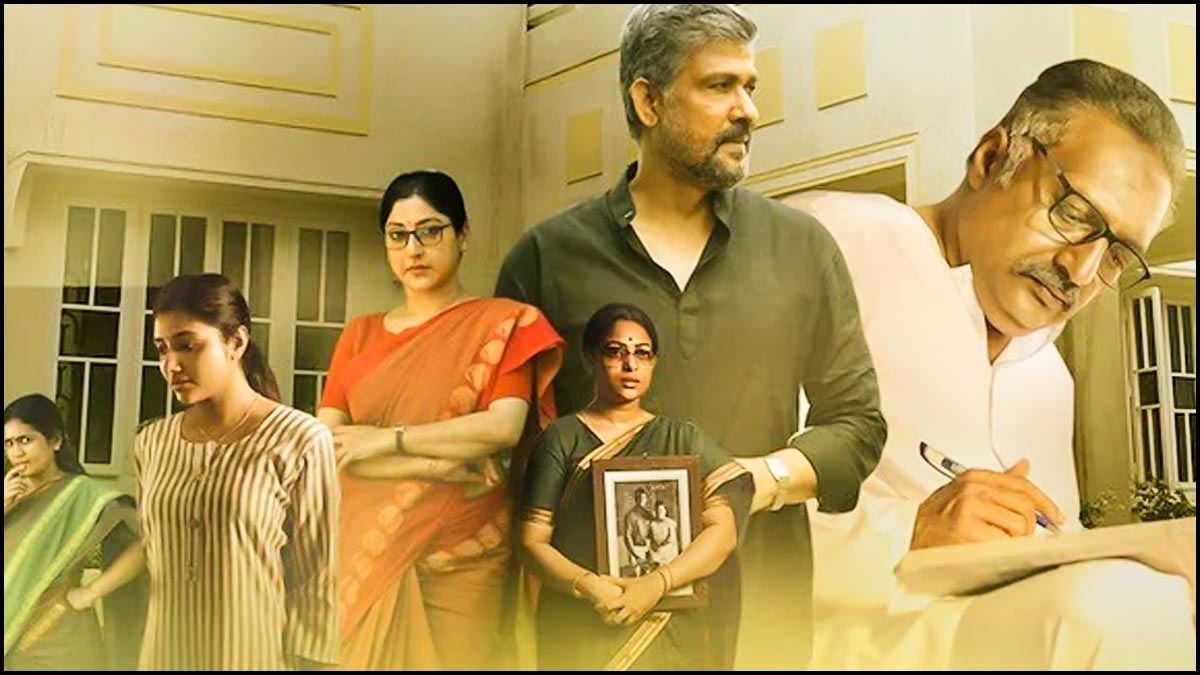 'Anantham' voices out for the people whose voices are muted in the society but the show does it in a light-hearted yet strong way rather than a preachy approach. It presents us stories about a blind woman in a marriage, queer people, a man falling in love with an elder woman and child abuse. The creators have taken a sensitive approach to accept the things that are labelled taboo in our society.
The series has brilliant writing and execution with powerful performances that leave you with a feeling of everything - love, friendship, tragedy, motivation, acceptance, comedy and even horror. But 'Anantham' had shortcomings as the narrative was too slow to an extent that it becomes tiring and the melodrama starts to feel too overwhelming. Overall, 'Anantham' gives a delight of reading a short stories collection as it offers moving stories with some great dialogues.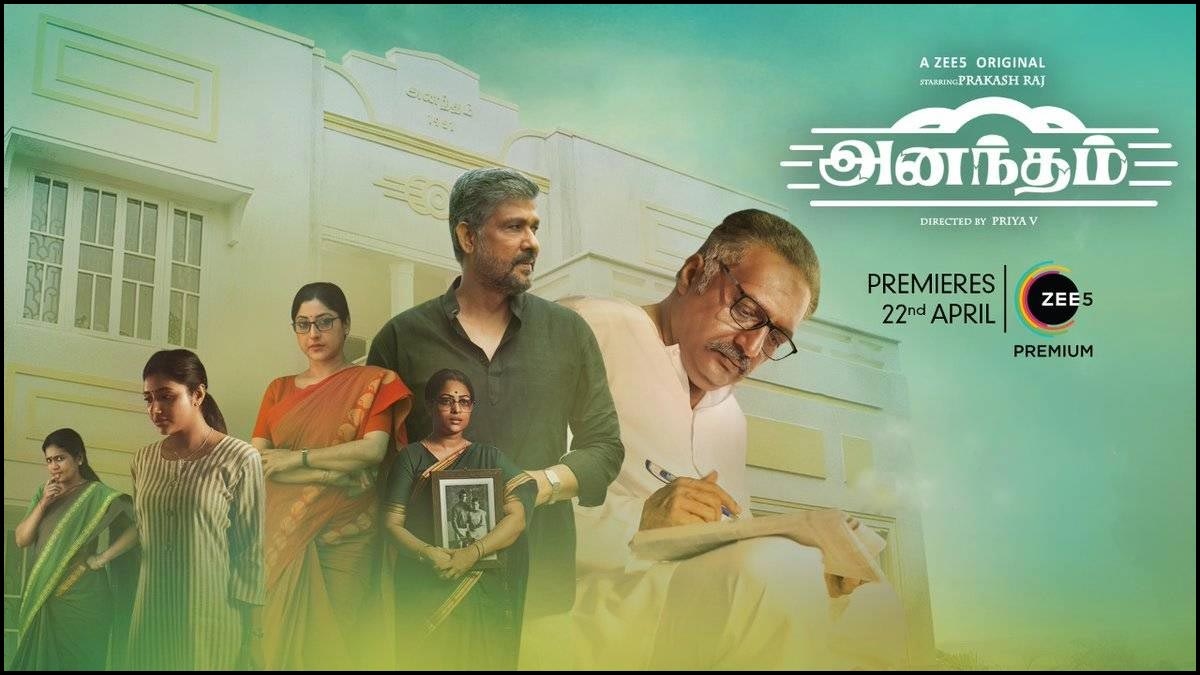 On the other hand, the music has worked out so well in 'Anantham' as the composer AS Ram hits the right chords for each and every emotion. The primary thing for a series is to have a catchy opening theme and this show starts winning right there with a stellar musical score. Bagath's cinematography is also a positive element to make the series better.
Hop on to this emotional rollercoaster and 'Anantham' will make sure you leave this home with a great feeling despite its shortcomings.
CAST & CREW
Cast: Prakash Raj, Sampath Raj, John Vijay, Amrutha Srinivasan, Vivek Prasanna, Lakshmi Gopalaswamy
Director: Priya V
Screen Play: Priya V
Writer: Priya V
Music: AS Ram
Cinematography: Bagath
Producer: ZEE5
Production: ZEE5
Showcase your talent to millions!!
Write about topics that interest you - anything from movies to cricket, gadgets to startups.
SUBMIT ARTICLE
More
Tamil Webseries Reviews