'Ayali' is currently streaming on ZEE5. In this section, we are going to review the web series, which has been made in Tamil and dubbed into Telugu.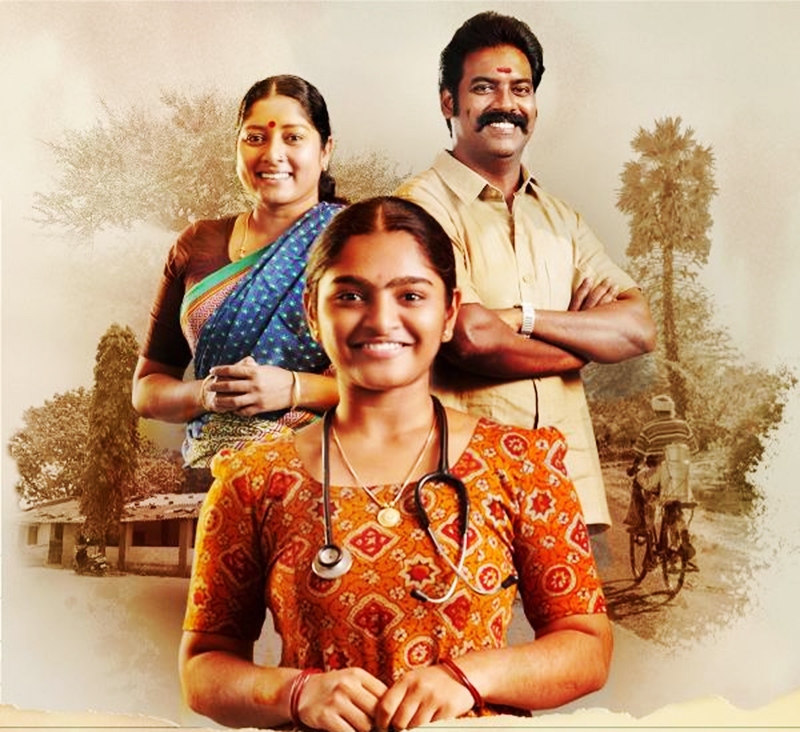 Story:
The story is set in a small village somewhere in Tamil Nadu. Tamil (Abi Natchatra) is a teen girl who dreams of becoming the first doctor from her hyper-traditional and intensely illiterate village. But she has a stumbling block in her path. No girl who attains puberty is allowed to study as per a centuries-old village custom pertaining to a Goddess Temple in the village.
Meanwhile, Tamil is also heartbroken upon learning about the fate of her friend who recently attained puberty. Pushed to the wall, the teen protagonist hatches a plan to cheat her fate. What is it? Can she succeed? Answers to these and several other questions are found as the story progresses.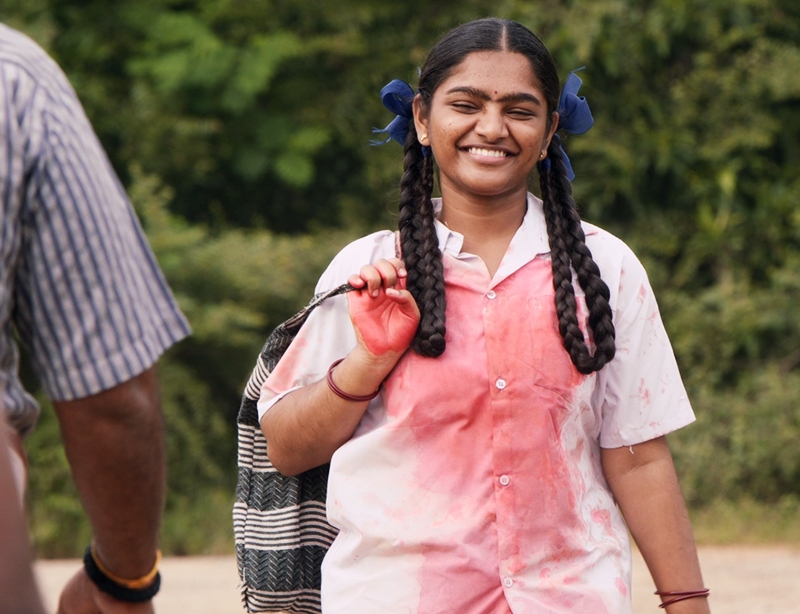 Analysis:
This web series, running into 8 episodes, was expected to have slow-paced portions here and there. However, the story-telling and the narrative both work brilliantly. The nuts and bolts of patriarchy are questioned unabashedly and without resorting to cheap ideological posturing.
The scenes involving the teen protagonist and her mother (Anumol K Manoharan) are effective. The dynamics of their equations are not predictable. The scenes involving the daughter-mother duo are neither too dramatic nor too escapist. They inhabit a space somewhere in between. The female lead's friend has lost her freedom and has been condemned to a life with a drunkard husband. This track is introduced without a delay.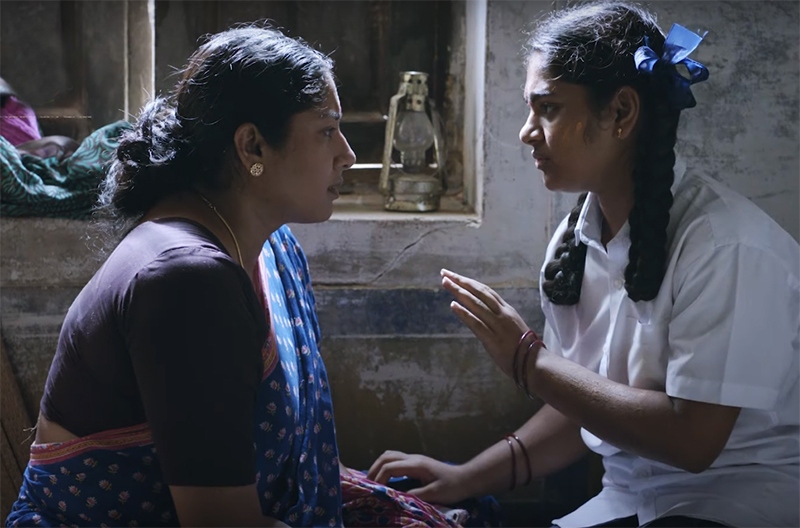 The scenes involving a female character (Lovelyn Chandrasekar) who is at the receiving end of domestic suppression hit the right notes. The dialogues that touch upon the stifling of female voices in families hit home. They are not overplayed, for director Muthukumar's narrative allows the drama to breathe and be playful.
This brings us to the light mood that engulfs 'Ayali' after a series of serious occurrences surrounding village heads, toxic men, oppressive elders, and a tradition that may have been distorted through centuries. The comic quotient, the school scenes, the stretch involving a male teacher, and the montages don't overstay their welcome.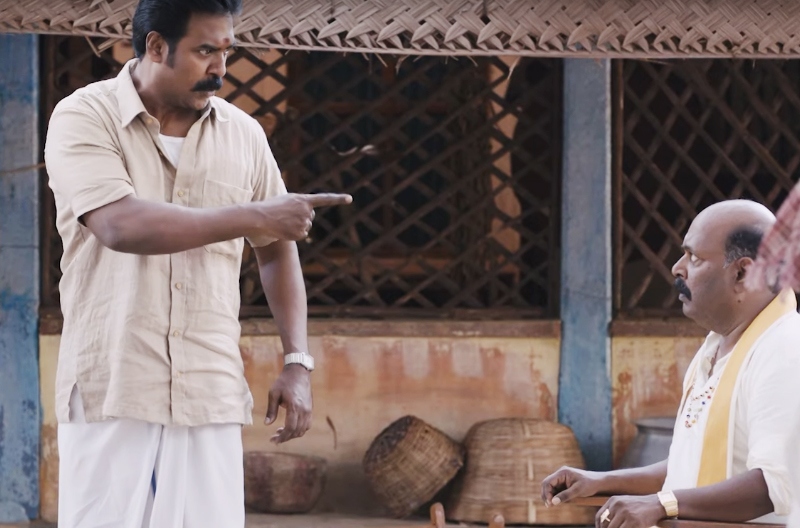 It would have helped had 'Ayali' meditated upon the origin of some temple rituals with nuance. A lot of rituals have a complex understanding of the supernatural. There is a reason why men and women across the social strata know that not every tradition/custom needs to be looked down upon and assessed in purely materialistic terms. 'Kantara' understood this genius. 'Ayali' takes up a relatively safe subject concerning gender-based discrimination rooted in a religious belief.
At least a handful of conversations/rebellious lines uttered by the female teens don't sound realistic. If they are appealing, it is only because of the heart-rending narration that pervades the general tone of the series.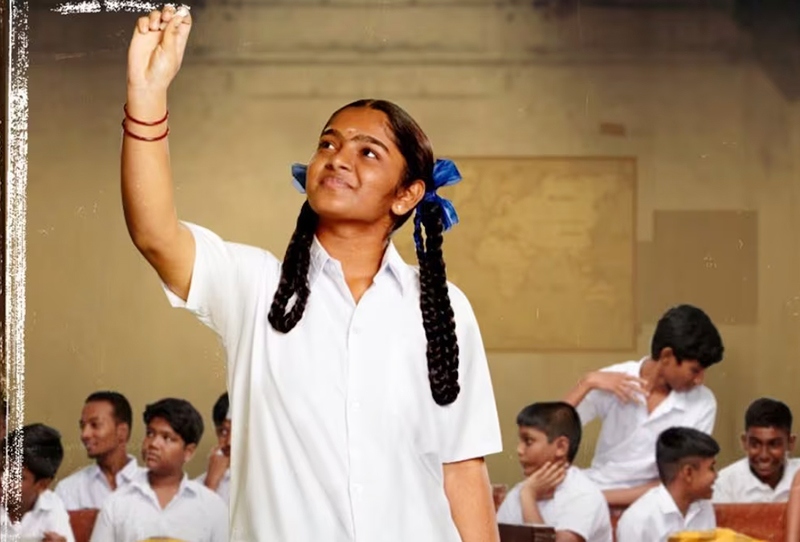 The format of a web series was suited for a heavy subject like 'Ayali', which has no template-driven star-middle-end structure. The performances are natural, while the very setting is real. The aesthetics are raw and positively unsophisticated; there is no attempt at sanitizing the setting.
Verdict:
'Ayali' is a well-meaning, finely-narrated and dramatic social drama with a plausible ending. Watch it if you are a fan of rooted dramas.
CAST & CREW
Cast: Abi Nakshatra, Anumol, Madhan, Linga, Singampuli, TSR -Dharmaraj, Lovelyn, Gayathri Thara, Pragadheeswaran, Jenson
Director: Muthu Kumar
Music: Revaa
Cinematography: Ramji
Producer: Kushmavathi
Showcase your talent to millions!!
Write about topics that interest you - anything from movies to cricket, gadgets to startups.
SUBMIT ARTICLE
More
Telugu Webseries Reviews