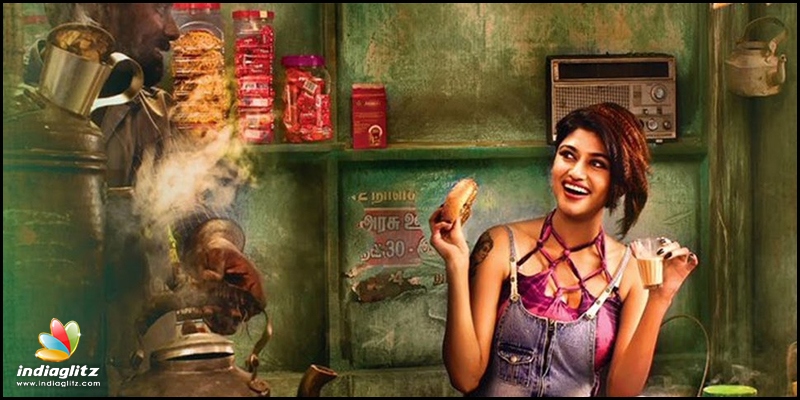 This 90 ML doesn't give a high
Almost an year after her hugely popular stint in the television game reality show Bigg Boss, Oviya is back on silver screens with her first big release in a lead role in 90 ML directed by Anita Udeep aka Alagiya Asura. The movie has created quite an impact with its sensational and hot promotional videos which have shocked many. Let's see what the movie has in stores.
The lives of four girls Kajal (Masoom Shankar), Paaru (Shree Gopika), Suganya (Monisha Ram) and Thamarai (Bommu Lakshmi) residing in an apartment, change after the entry of Rita (Oviya). She unites them and makes them open up about their desires and troubles. She helps resolve issues with their partners, and how she does it is what the movie is all about.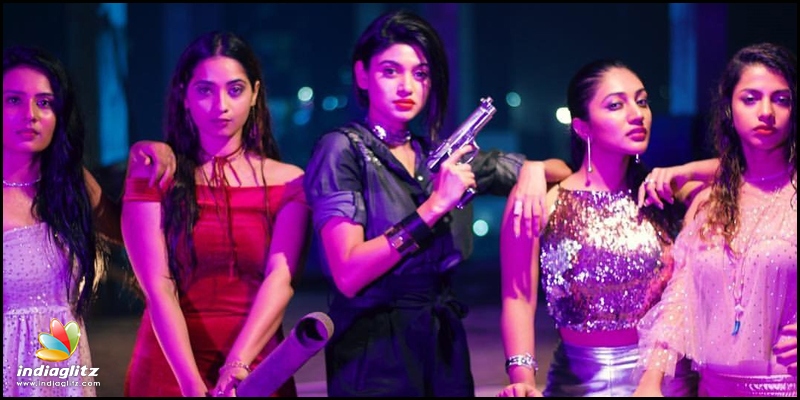 Oviya is ultra glamorous and fits as Rita, the bold and independent girl who loves herself and doesn't want to get bound by marriage and lives her life the way she desires. Monisha Ram as the young IT girl with a unique love, is aptly cast.Bommu Lakshmi as the desperate Thamarai emotes well, expressing her desires and longing for love. Masoom Shankar and Shree Gopika's characters get some scope in the second half and they utilise it. Anson Paul and Tej Raj are reduced to just romancing and looking wooden. Devadarshini is cast in an insignificant role. 
The first half of the movie introduces the central characters of the movie and their issues, especially Thamarai and Suganya's. However, the movie doesn't really get into the plot, and the forgettable songs at  frequent intervals add to the worries. Neither the glam girls nor the occasional double entendres and the interval block could engage, as the screenplay wanders aimlessly with smoking, drinking and smooching sequences.
The second half of the movie shifts to the issues faced by Paaru and kajal and also moves from smoking and drinking to drugs, and finally finishes, without presenting any plot or a message and the climax is a damp squib. The cameo by Simbu too doesn't help the cause much.
Music by Simbu is a huge letdown as the background score is loud and none of the songs appeal. Cinematography by Arvind Krishna is good, making 90 ML a colorful outing.Editing by Anthony could have been better, as the songs popping up every 5 minutes definitely act as dampeners.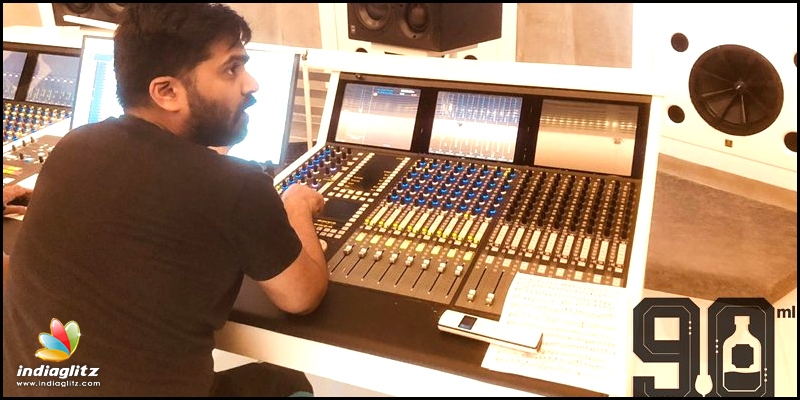 Director Anita Udeep aka Alagiya Asura has planned to present a girls flick focusing on their love, sexual desires, romantic adventures, filled with intimate sequences, double meaning dialogues on the lines of adult comedy movies like Iruttu Araiyil Murattu Kuthu, but the attempt has misfired. None of the heroines make strong impact, and the comedies and music don't work as well. While the director portrays lesbian relationship, sexual feelings of women, living together relationship and a lot of other things, the focus isn't on advocating for them, as the screenplay for most parts is filled with the glamorous girls drinking, smooching and dancing for songs in a loop. With an uninteresting screenplay that doesn't have any high moments and is only replete with double entendres and crass talks, 90 ML neither entertains nor engages, and ends up as a huge letdown.
Verdict: This 90 ML doesn't give a high.
Rating: 2.25 / 5.0
Showcase your talent to millions!!
Write about topics that interest you - anything from movies to cricket, gadgets to startups.
SUBMIT ARTICLE
More
Tamil Movie Reviews
Kalaga Thalaivan
Miral
Yashoda
Parole
Banaras
Coffee With Kadhal