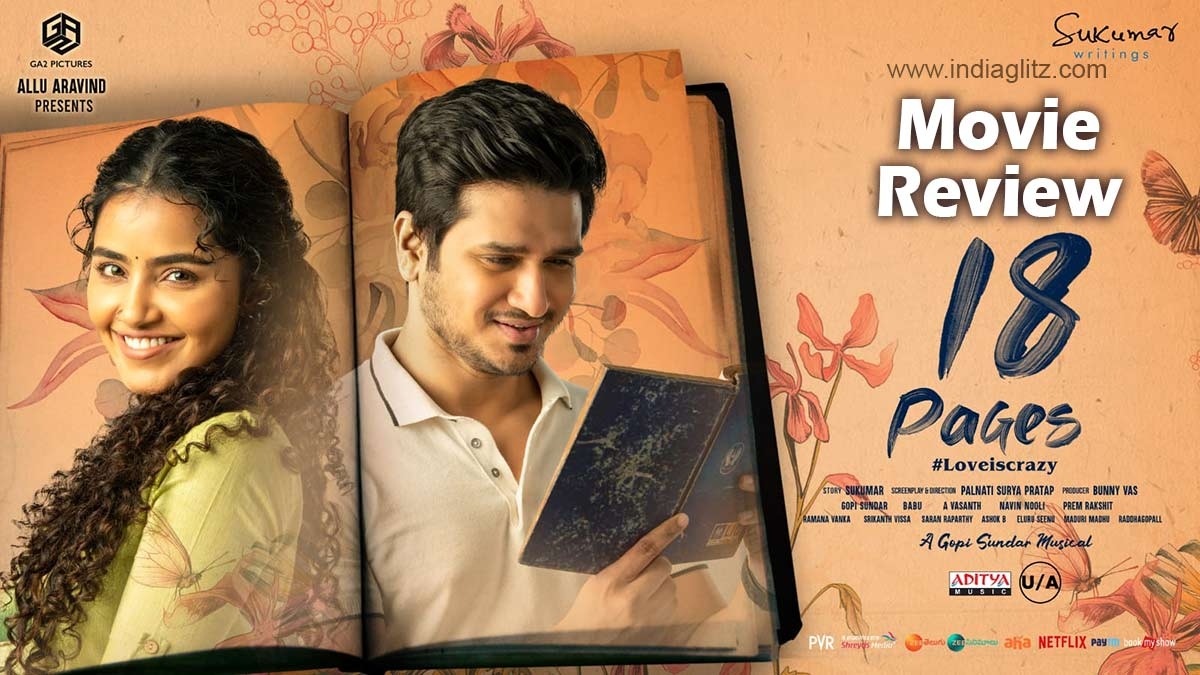 '18 Pages' hit the screens on December 23. In this section, we are going to review the latest box-office release.
Story:
In 2019, Nandini (Anupama Parameswaran) was in Hyderabad to meet one Venkat Rao at the behest of her grandfather. She apparently holds some important documents that are wanted by some evil men.
In 2021, Siddhu (Nikhil Siddhartha) comes across Nandini's diary and starts learning about her past, one page at a time. He is captivated thinking about her artless personality. He makes lifestyle changes in tune with Nandini's beliefs. One sad day, Siddhu gets the biggest jolt of his life when he suspects that Nandini might be dead.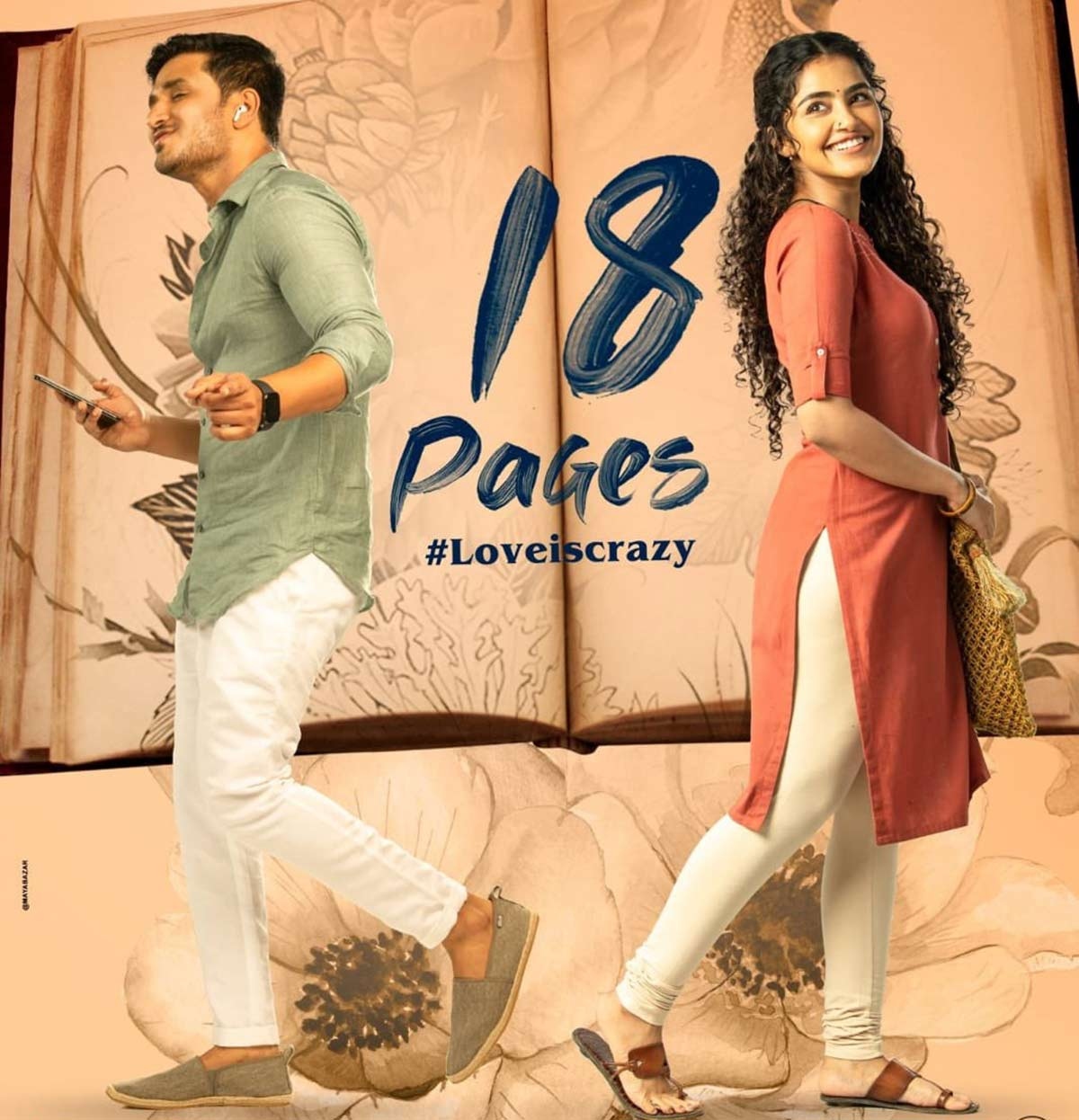 Analysis:
Nikhil was on record stating that many male actors wouldn't be inclined to accept a story like this one. The film came across as a feel-good love story in the beginning. When its trailer was out, the narrative changed. It looked like an unpredictable thriller with an anticipated climax.
But don't be sanguine about the film's thrills. Its investigative portions (Siddhu turns into a self-styled detective, trying to trace Nandini all by himself) are riddled with lazy ideas. A post box here, an accidental bumping into some character there...
The film, thankfully, is not about the thrills. It's about the surreal connection that Siddhu feels with a woman he has never met in life. Had his family not been a dysfunctional one, we would probably have not felt for him and his loneliness. Writer Sukumar's characterization is laced with a psychological study of lonely men.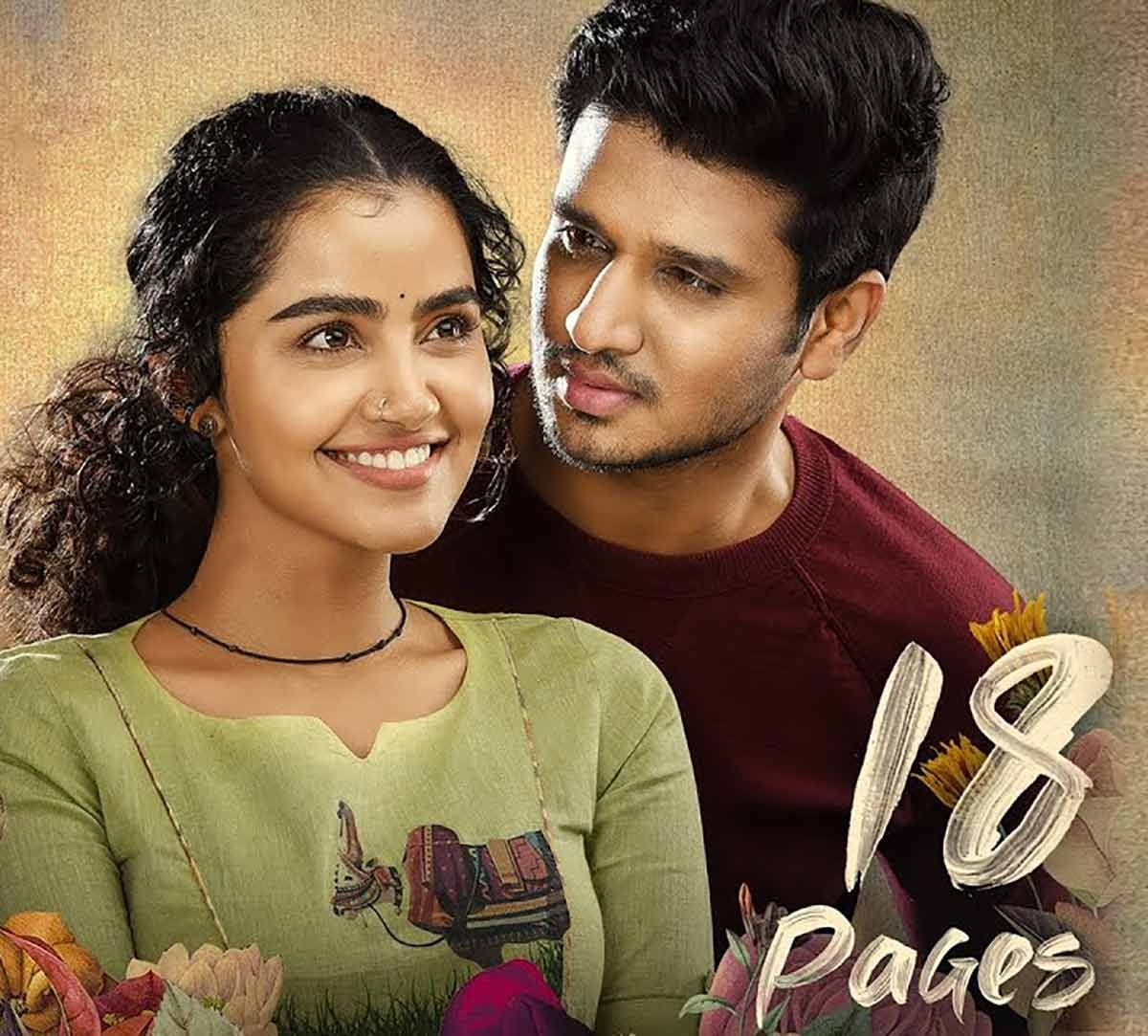 The entire first half is light-veined, helped by Sarayu Roy's ease. As Siddhu's colleague and bestie, she lights up several scenes. It's Anupama's character that turns out to be the film's USP. "If you can't forgive someone, it means you are not in love with them," she says. Although it is too well-known a thought, it somehow feels different in the film's flow.
On the flip side, '18 Pages' oversimplifies the problem of disconnection between individuals in the time of digital era. Smartphone addiction is wrongly blamed for people's inability to listen to others and lack of empathy. No amount of screen time and gadget-ization of our lives can fundamentally alter what we already are not. Do you blame Facebook and Instagram for workplace politics? Haven't familial discords existed for ages?
A Vasanth and Rathnavelu's cinematography draws the viewer into a certain mood. The colour palette is muted. Naveen Nooli's cinematography is woven well with the script.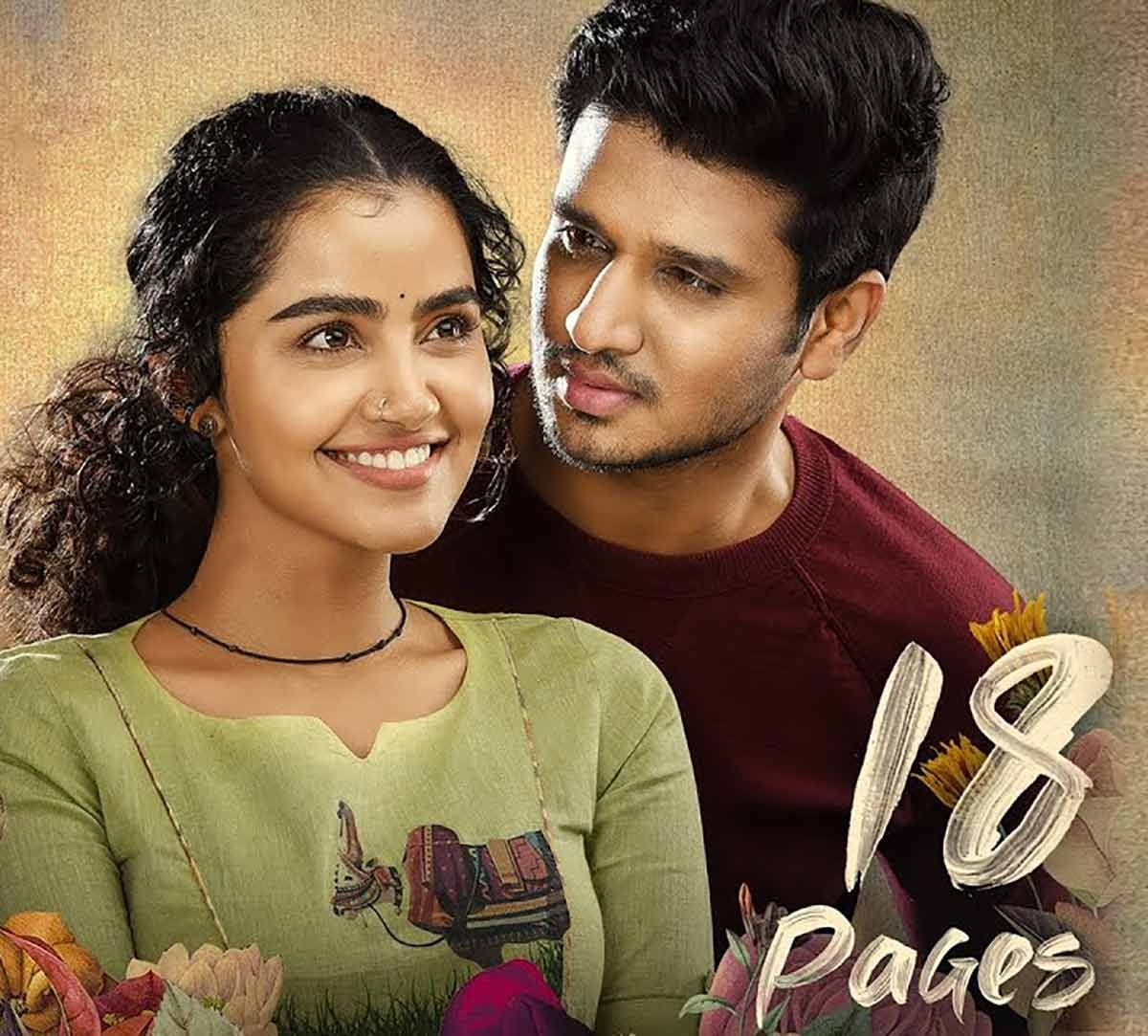 'Nannayya Raasina' and 'Nee Valla O Pilla' are written well and sung even better. 'Yedurangula Vaana', rendered by Sid Sriram, is another winner. The symphony, we were told, is meant to be heard in DTS. That's why '18 Pages' was marketed as a pure theatrical film for which OTT wouldn't have done justice.
Nikhil and Anupama share a better chemistry than they did in 'Kartikeya 2'. Even Nikhil's performance is better than what we saw in his previous movie. Dinesh Tej, Ajay, Posani Krishna Murali and Raghu Babu are seen.
Verdict:
Director Palnati Surya Pratap, who worked as a screenwriter for 'Rangasthalam' and 'Pushpa', is not back with a bang. But he makes '18 Pages' a watchable movie.
Rating: 2.75 / 5.0
Showcase your talent to millions!!
Write about topics that interest you - anything from movies to cricket, gadgets to startups.
SUBMIT ARTICLE
More
Telugu Movie Reviews
Extra Ordinary Man
Kadak Singh
Hi Nanna
Calling Sahasra
Atharva
Animal