A brief & entertaining album
Saturday, February 23, 2019 • Telugu Comments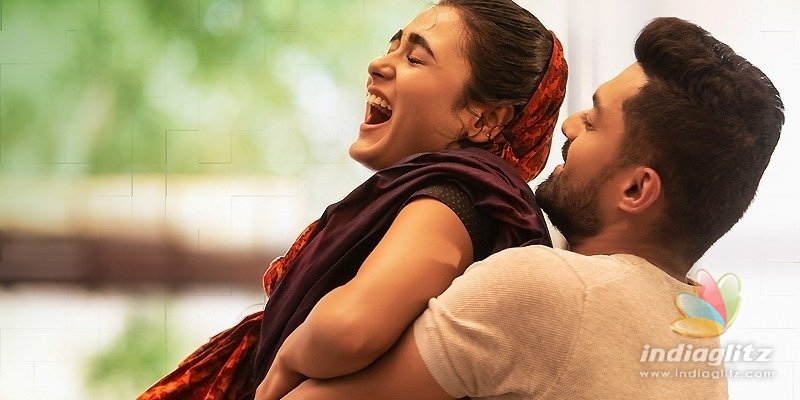 The music of '118', a thriller starring Nandamuri Kalyanram in the lead, is out on Aditya Music.  Composed by Shekhar Chandra, it has only two songs, one each rendered by Yazin Nizar and Nuthana Mohan.  Ramanjaneyulu and Kalyan Tripuraneni are the lyricists.
Chandamame
Singer: Yazin Nizar
Lyrics: Ramanjaneyalu
The romantic number has breezy lyrics.  The lines are simple and seem to reflect the libidinous urge of a newly-married man.  Yazin Nizar's voice is striking and so very youthful.  Shekhar Chandra's music is alright for the situation.  It's lively and the beats are peppy.
Padhalu Bee Dhari
Singer: Nuthana Mohan
Lyrics: Kalyan Tripuraneni
The melody comes with Kalyan's splendid lyrics that are poetic and substantial.  The universal lyrics also fit the hero's character in the movie.  Nuthana Mohan's voice is an alter-ego of Shreya Ghoshal's striking voice.  Shekhar Chandra's music is not without its share of influences.  At one level, it sounds like a couple of melodies delivered by SS Thaman.
118 theme
Music: Shekhar Chandra
The theme music is rousing and evocative.  The music director doesn't take a maximalist approach and that helps.  It grows in its tempo rather gradually.  An apt score that can be fitting as BGM.
Verdict:
An able album with two songs which more or less belong to the same category.  The theme music is adept.  Meaningful lyrics and nice voices make it worthy.
Rating:  3/5